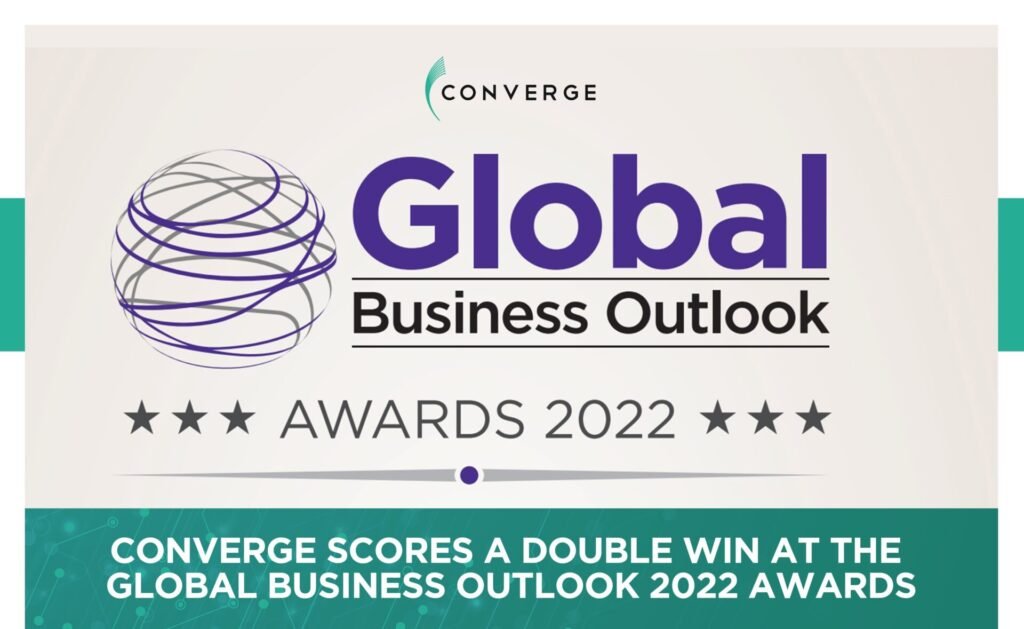 Converge ICT Solutions Inc. bagged two major awards at the recently concluded Global Business Outlook 2022 Awards held at the Hotel Conrad in Dubai, United Arab Emirates, reflecting its hard work, innovation, and record-breaking achievements of the past year.
Converge was hailed as the Best Internet Service Provider in the Philippines by Global Business Outlook (GBO), a UK-based publication dedicated to covering and rewarding excellence in businesses within vital industry sectors such as technology, banking and finance, real estate, and the economy around the world.
FiberX Time of Day, the company's unique and first-in-the-market connectivity product that allows subscribers to get faster internet speeds during their chosen pre-set time of the day, was named the Most Customer-Centric Product in the Philippines.
"We are honored to receive these awards from Global Business Outlook. It's heartening to know that our efforts to continually enhance and expand our network infrastructure and product line are getting recognized by international industry experts," Converge Chief Operations Officer Jesus C. Romero said. "These awards reflect our enduring commitment to fiber powering the whole Philippines and providing a premium connectivity experience to every Filipino through world-class products and services."
Winners were evaluated and chosen by a global industry expert panel along with the GBO editorial team based on their annual performance on innovations, reliability, cost efficiency, deployment of wider fiber network coverage, quality of service, tariff plans, professional field service and customer service, upstream capacity, and speed results in subscriber and business growth.
Converge had an impressive 2022, was recognized as the Top-Rated Fixed Network in the Philippines by global network intelligence and connectivity insights leader Ookla®, and was awarded the Best Operator in an Emerging Market at the 2022 World Communications Awards.
As of January 2023, Converge has already deployed more than two million fiber ports in the country, extended its fiber footprint to more than 613,000 kilometers, and expanded its nationwide network reach to over 14.3 million homes, making it the largest fiber-to-the-home (FTTH) network in the Philippines.