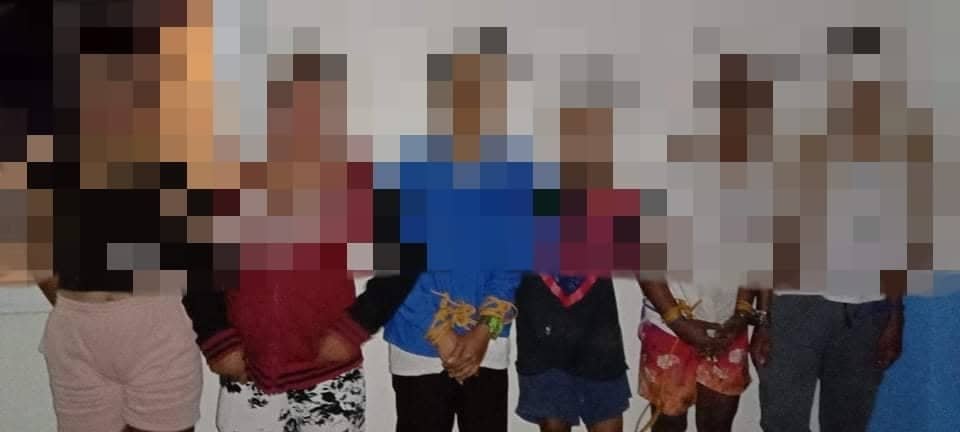 BATAAN – Six motorcycle thieves operating in Bataan and Pampanga were arrested in Hermosa, town in this province.
In a report to Bataan police acting director Col. Romell Velasco, said they were informed of a stolen black Rusi motorcycle with plate no. 202 CHN owned by Cesar Aque.
Velasco said his men along with members of the Hermosa police conducted a dragnet operation in Sitio Paloma, Bgy. Cataning, Hermosa, resulting to the arrest of six persons caught in the act of dismantling four units of motorcycles. 
The mag wheels and GB box of the stolen motorcycle were positively identified by the owner because of his initial engraved on the MC parts.
The arrested suspects were identified as Millete Gotis, of Bgy. Baruya, Lubao, Pampanga; Aron Magpantay, 21, of Centro Pelagsan, Apalit, Pampanga; alias Kahlil, 16, of Brgy. Cataning, Hermosa; John Paul Santiago, 18, of Bgy. Cataning, Hermosa; alias Tin, 17, of Bgy. Baruya, Lubao; and Bernard Santiago, 19, of Bgy. Cataning, Hermosa.
Velasco commended the operating team for their immediate response to the incident and guaranteed the public of the PNP's readiness to serve and protect the people in the province.