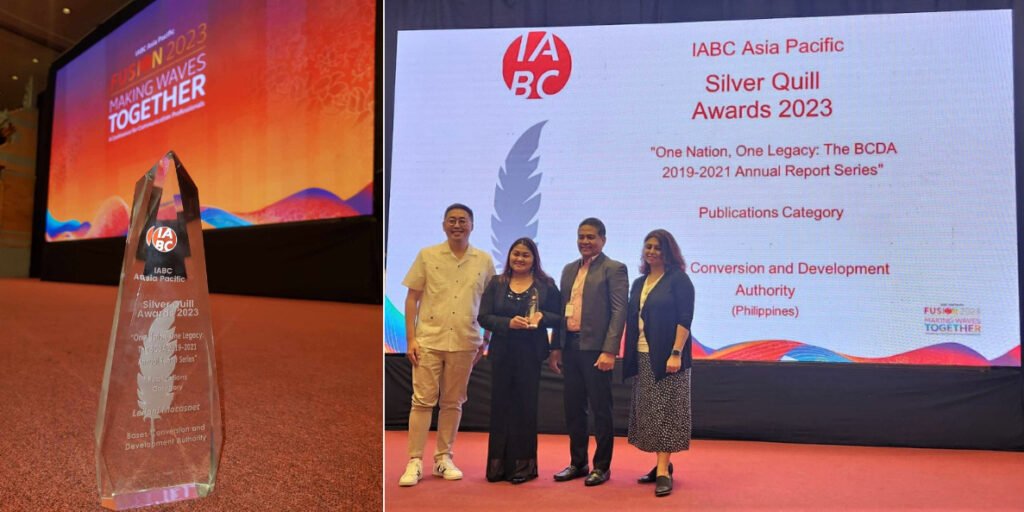 The Bases Conversion and Development Authority (BCDA) is one of the 11 organizations recognized by the International Association of Business Communicators Asia-Pacific Region (IABC APAC) at its recently concluded Fusion 2023 Conference in Bali, Indonesia, with a Silver Quill Award.
Its winning entry under the Publications Category, "One Nation, One Legacy," is an innovative three-part Annual Report series documenting the state firm's achievements in years 2019-2021.
This Annual Report series is comprised of "We Win As One" (2019) featuring the world-class sports complex of New Clark City used during the 2019 Southeast Asian Games; "We Heal As One" (2020), which focused on BCDA's role on the whole-of-nation approach to beat the COVID-19 pandemic; and "We Build As One" (2021) highlighting BCDA's resilience to push through the completion of big-ticket infrastructure projects, such as the Clark International Airport new terminal, amid the global health crisis.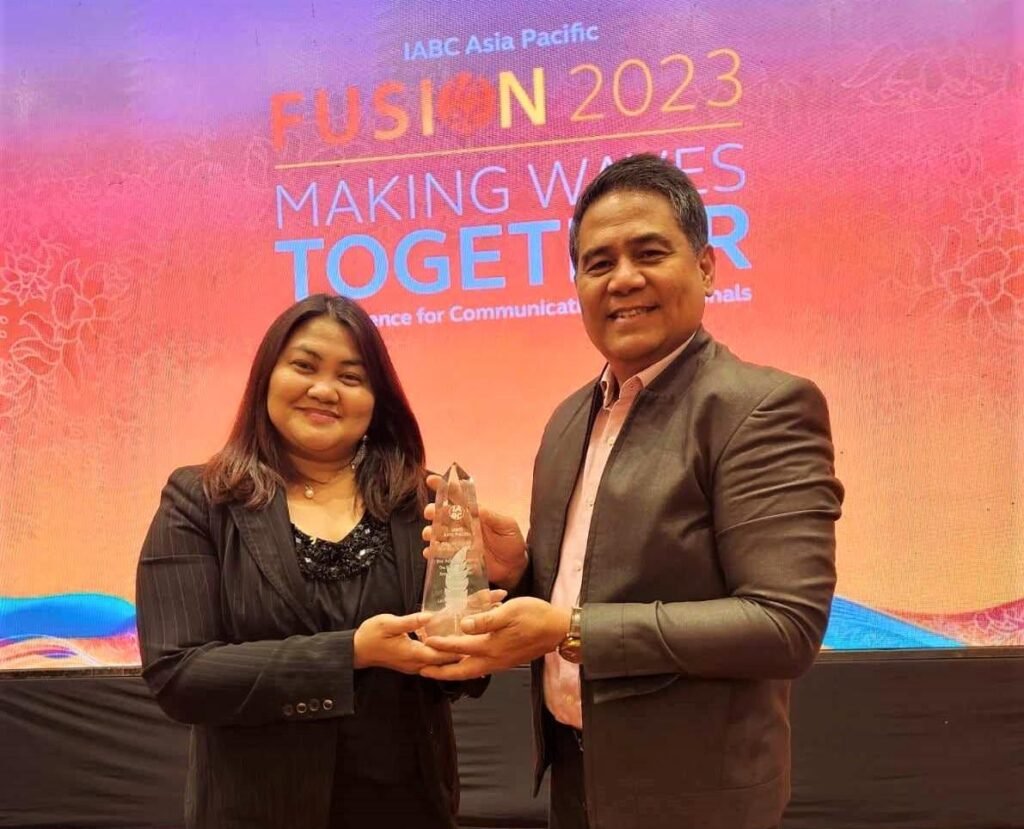 BCDA was presented with the prestigious Award of Excellence on September 5 during "Fusion 2023: Making Waves Together," a two-day IABC Asia Pacific regional conference for communication professionals in Bali, Indonesia. The state firm was represented by Dean S. Montalban, BCDA Vice President for Accounting and Comptrollership Department (ACD), and Maricar Gay Savella-Villamil, Public Relations Officer of the Public Affairs Department (PAD).
IABC APAC Silver Quill Award honors outstanding communication programs and works in the Asia-Pacific Region, where winning entries in IABC's Gold Quill Award are declared winners of this regional award. Earlier this year, BCDA won a Gold Quill Award of Excellence for meeting IABC's 7-Point Global Scale of Excellence, as against a stringent set of rubrics by seasoned communication professionals with at least 10 years in the industry, from different parts of the world.
IABC APAC is a regional board with 12 chapters in eight countries throughout the Asia Pacific region, along with members-at-large in Singapore, Pakistan, China, Fiji, and Thailand.