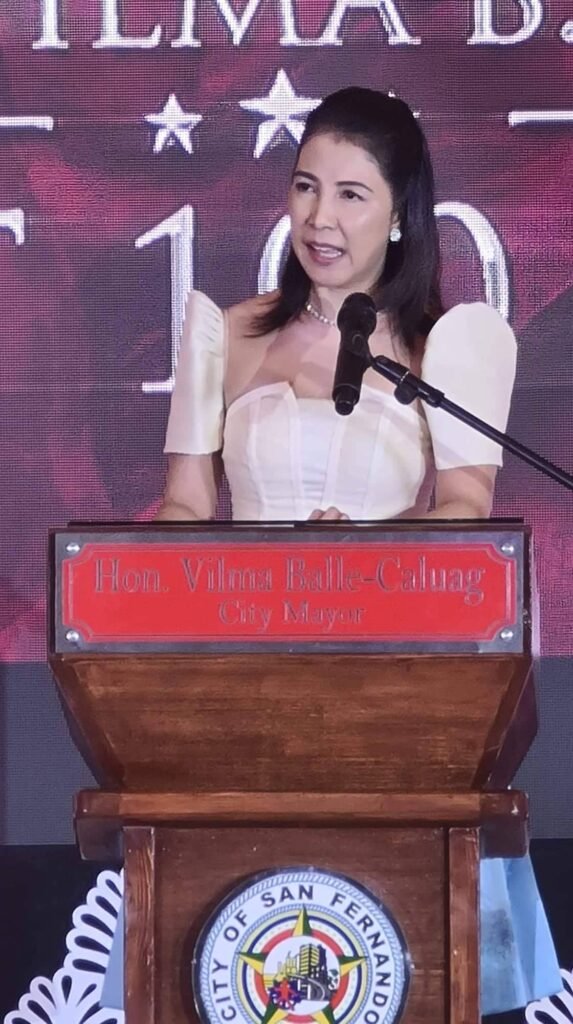 CITY OF SAN FERNANDO – "I am glad we are all working."
Thus said Mayor Vilma B. Caluag during a recent event at the Heroes Hall marking her 100 days in office. She was referring to the city hall workers and officials who played a vital role in ensuring the success of projects in the first few months of her administration.
"At first I had to put a focal person at every office because the ones running them are not my people. But now you have earned my trust and confidence," said Caluag, earning applause from the city workers and officials who graced the event.
"Congratulations to all of us. We must continue working hard for the benefit of the Fernandinos," she added.
Caluag also mentioned her successful intervention in the right-of-way problems of the bridges in Barangays San Jose and Del Pilar.
"Now, the public can use the bridges," she added.
Mayor Vilma Caluag delivers a speech during a program at the Heroes Hall marking her first 100 days in office. (Joey Pavia)