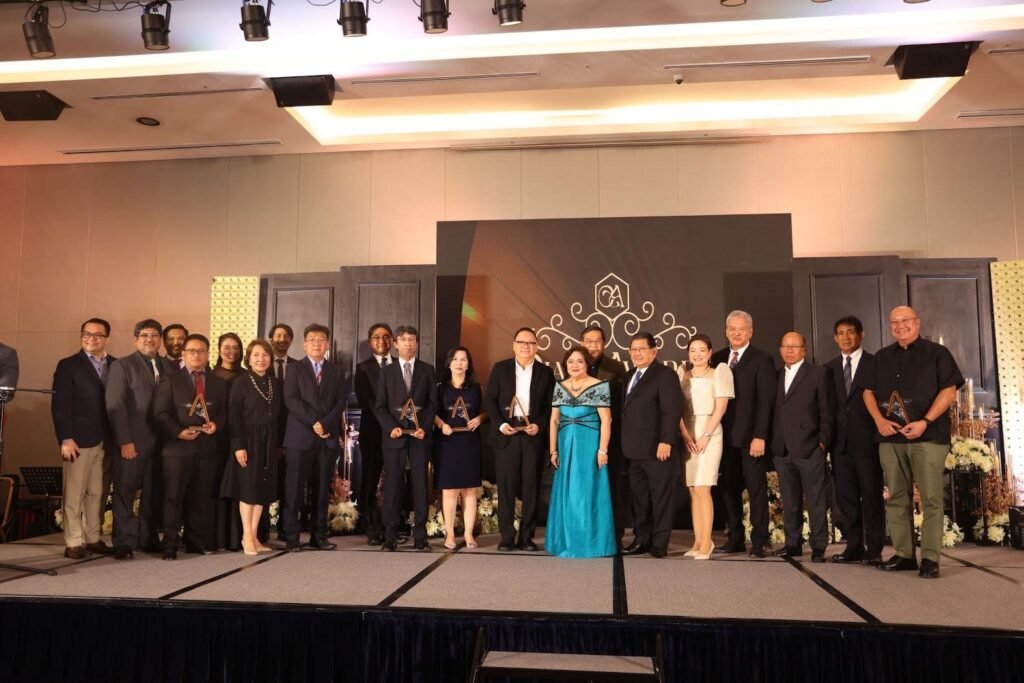 CLARK FREEPORT — As Clark Development Corporation celebrates its 30th anniversary, the state-owned form recognized its top-performing locators for their significant contributions to the continuous growth and development of Clark Freeport Zone.
CDC President and CEO Atty. Agnes VST Devanadera, together with the CDC Board of Directors headed by Atty. Edgardo Pamintuan, led the event dubbed as 'Clark Awards' which was held on April 27, 2023, at Hilton Hotel – Clark. 
Former President and Deputy Speaker of the House of Representatives Gloria Macapagal Arroyo was also present during the event and extended her warm wishes to the awardees.
These locators have been instrumental in creating job opportunities, promoting investment and exports, and boosting the local economy among others.
"We are proud to honor our top-performing locators who have played a vital role in the development of Clark Freeport Zone. Their contributions have helped us achieve our vision of becoming a premier business and leisure destination in the country," Devanadera said in her speech.
Devanadera also expressed her gratitude to all locators, partners, and stakeholders who have been with them over the past 30 years. She cited their support and effort in helping CDC to promote economic growth, job creation, and sustainable development.
For her part, Arroyo has made a commitment to persistently advocate for policy enhancement and amendment, specifically regarding the CREATE Law, in order to create a more business-friendly environment.
"It is important that we continue to be a business-friendly environment that encourages entrepreneurship and investment in the region. During the hearing of the Ways and Means Committee, Chairman (Joey) Salceda sided with our view that the administrative imposition of VAT on imported and locally-purchased goods and services is inconsistent with the CREATE Law which continues to recognize economic zones as separate customs territories. But since after all those opinions given, the administrative removal of the VAT-zero rating has not been revoked, I shall now file another resolution. No longer for an inquiry but rather now expressing the sense of Congress that the VAT zero-rating should be restored," she said.
Meanwhile, Pamintuan looked back and cited the developments of Clark Freeport over the years.
"Clark has come a long way and CDC's success is the result of the cooperation and partnership of our locators and investors who have been instrumental to the development of Clark Freeport Zone and to the nation-building, investment promotion and tourism promotion. I, therefore, congratulate and extend my gratitude to all of tonight's awardees. Looking forward, the future of Clark Freeport Zone is bright," he said.
Texas Instruments Philippines, Global Gateway Development Corporation, Yokohama Tire Phils. Inc. and Hann Philippines were awarded as Top Investors. Meanwhile, L&T International Group Phils Inc., Lizardbear Tasking Inc., and Hann Philippines Inc. were recognized for Top Employment Performance.
Excellence in Human Resource Management was awarded to La Rose Noire, Phils., Iqor Philippines, Inc., and Nanox Philippines, Inc.
SFA Semicon Philippines maintained its top spot as the top exporter in the Freeport and was awarded Excellence for Top Export Performance. SFA was also cited for its Excellence in Environmental Compliance along with Yokohama Tire Phils., and Semirecycling Co. Inc.
Royce Foundation, ComClark Network Technology Corp, Marriot Hotel-Read, and Sumidenso Automotive Technology Inc. (SAT-A) were acknowledged for their unrelenting efforts in Corporate Social Responsibility initiatives.
Other locators who were given special awards are Luzon International Premier Airport Development (LIPAD) for aviation development; Global Zoo & Theme Park Alliance Inc., Quest Plus Conference Center– Clark, and Kilton Motor Corporation for tourism development; Outback Five Star Clark Inc. for business expansion; Luenthai Philippines–Verte for adaptability; SFA Semicon Philippines Corporation for business continuity, and a special appreciation for Clark Investors and Locators Association (CILA) for their continuous trust and support for the development of the Freeport.
CDC's 30th year of existence marks decades of commitment to the growth and development of the Clark Freeport Zone. The state-owned firm remains committed to providing a business-friendly environment that promotes investment, employment, and economic growth in the region. The recognition of top-performing locators is a testament to this commitment to excellence and appreciation for the significant contributions of all its partners and investors. With the unwavering trust and confidence of its stakeholders, the Clark Freeport Zone is poised for even greater heights and developments in the years to come.