CLARK FREEPORT – Amidst allegations of human trafficking in some Philippine Offshore Gaming Operations (POGO) companies here, the Clark Development Corporation (CDC) has cracked the whip on erring locator-firms and personnel of the state-owned firm.
In a press conference, CDC President Agnes Devanadera announced that it has cancelled registration and lease contracts of enterprises allegedly involved in the incident while at the same time ordering the suspension of security personnel at the state firm.
"On May 29, we have issued the Notice of Cancellation of CGC Technologies' Certificate of Registration and the Approval of Sub Lease Agreement between Sun Valley Clark Hub Corporation (SVCHC) and CGC Technologies (CGCT)," Devanadera said.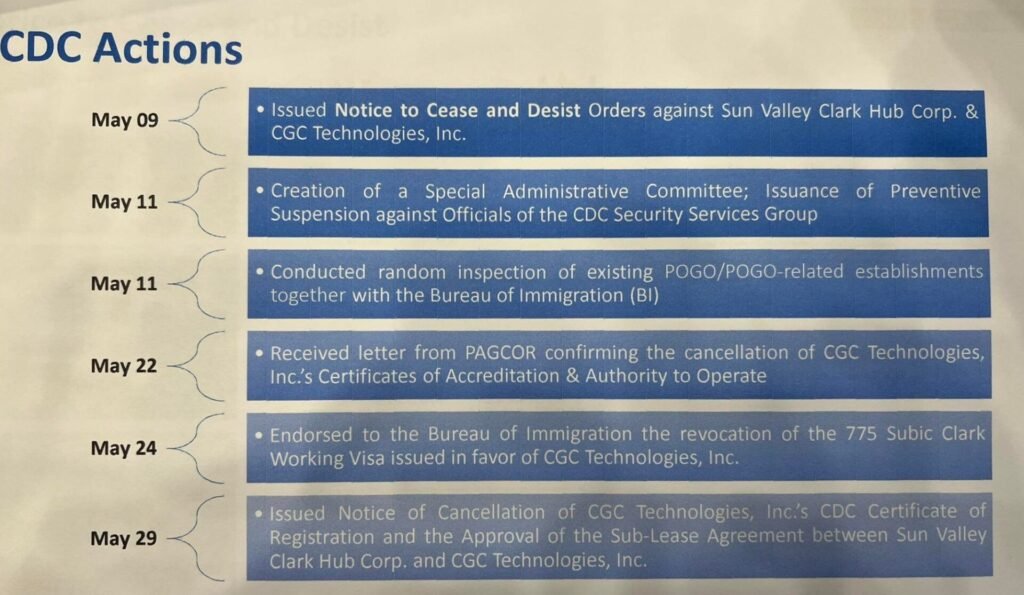 SVCHC is a sub-lessee of Donggwang Clark Corporation (DCC), the original lessee of CDC which has developed the Sun Valley Resort, a 309-hectare tourism, recreation and leisure estate here. SVCHC which rents out office spaces, in turn, has also sub-leased to CGCT.
On May 4, the Philippine National Police  has rescued 1,090 individuals allegedly at the reported leased offices of CGCT. They include nationals from Indonesia, Myanmar, Vietnam, China, Thailand and other countries.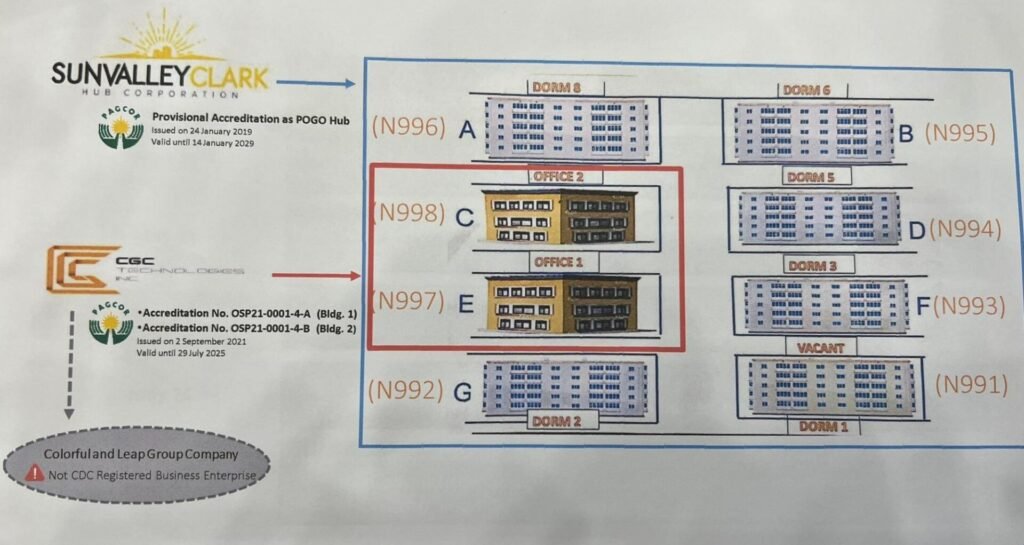 Reports have it that victims were rescued at the Colorful Leap Group Company (CLGC) at the leased property of SVCHC and CGCT. CDC said that CLGC is not a Clark-registered enterprise.
At the same time, CDC announced that as of today, May 31, the CDC has also cancelled the Certificate of Registration and Tax Exemption (CORTE) of SVCHC and has also terminated its Sub Lease Agreement with DCC.
Relatedly, Devanadera has also ordered the suspension of "all top officers of (CDC) Security Group" due to the incident. She did not give names pending the completion of the investigation.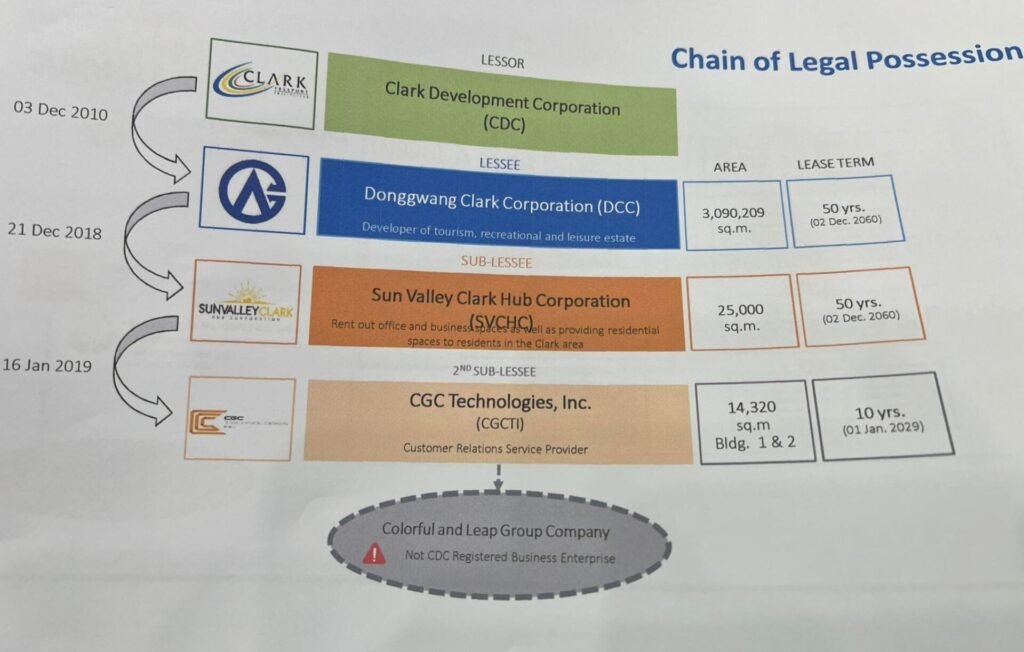 "We deemed it proper that there was indeed a failure of the intelligence unit to have informed us," she said as CDC did not receive any report on the alleged human trafficking incident.
The fiasco has warranted an inquiry by the Senate Committees on Family Relations, Women, and Gender Equality.
CDC has also reported that the incident has led to the repatriation of less than 200 foreign nationals, 10 individuals charged with violation of the Cyber Crime Law and the endorsement to the Bureau of Immigration for the cancellation of 775 working visas issued to CGCT.
Devanadera has also announced that CDC will undertake a major review of policies in the issuance of work permits to foreign nationals, monitoring and operation of POGOs in Clark as it reaffirmed its commitment to help curb human trafficking.