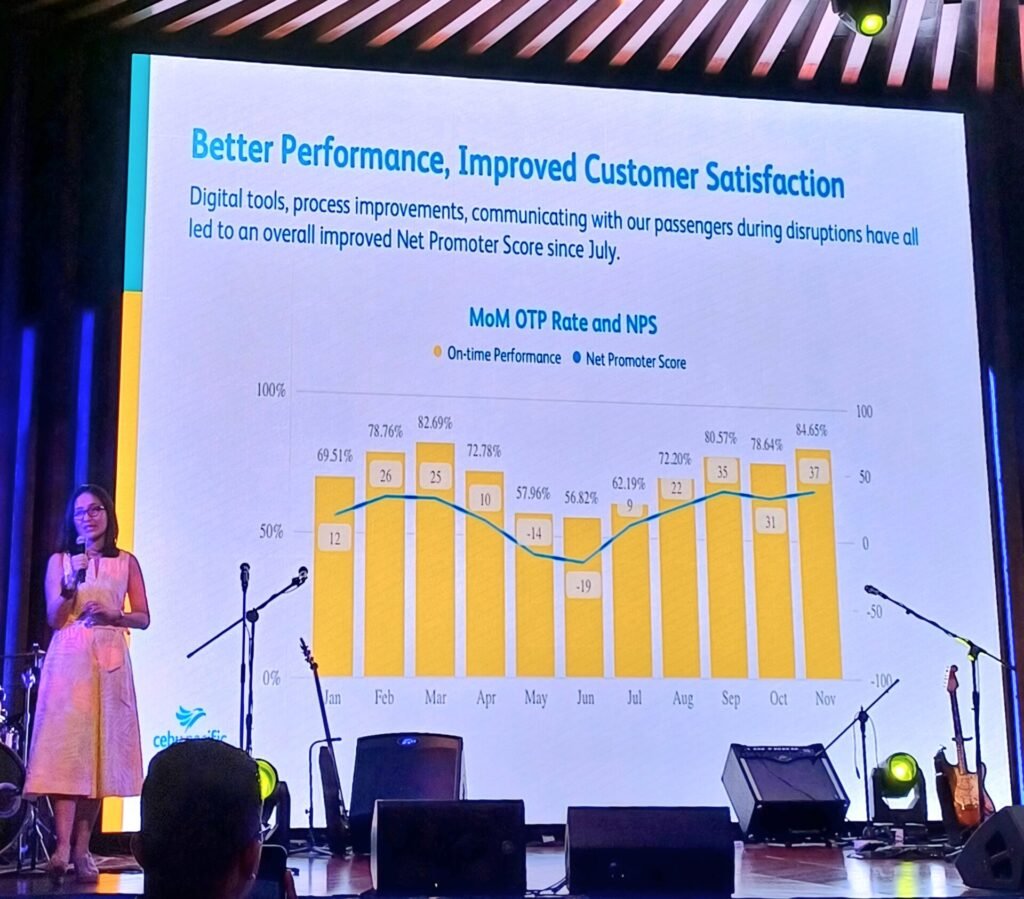 Headways over headwinds, quite a banner year for Cebu Pacific as it reports gains in this outgoing year.
Candice Iyog, the airline's chief marketing and customer experience officer, cited year-end achievements as the travel industry reels from the global Covid pandemic.
"With local and international destinations fully reopening, CEB stayed true to its commitment to provide safe, reliable and accessible air travel," her report stated.
A total of 19 new aircraft arrivals, of which only five await deliveries from their acquisitions, will boost their already formidable fleet.
Another highlight is the augmentation of Clark hub with 15 new international and domestic destinations that were started in January this year.
The Cebu hub, on the other hand, posted a 129 percent increase from its pre-pandemic capacity.
At NAIA, it will launch this December flights to Da Nang, Vietnam and Shenzhen, China. It has also restarted its Manila-Laoag flights in the second quarter of 2023.
She disclosed these during CebPac's thanksgiving for media at Nustar Cebu
CebPac has also elevated its customer care services with many innovations that dedicated gates for online check in, new policies in travel fund and vouchers.
All these have been achieved despite global problem in spare parts for Pratt and Whitney engines in some of its aircraft.