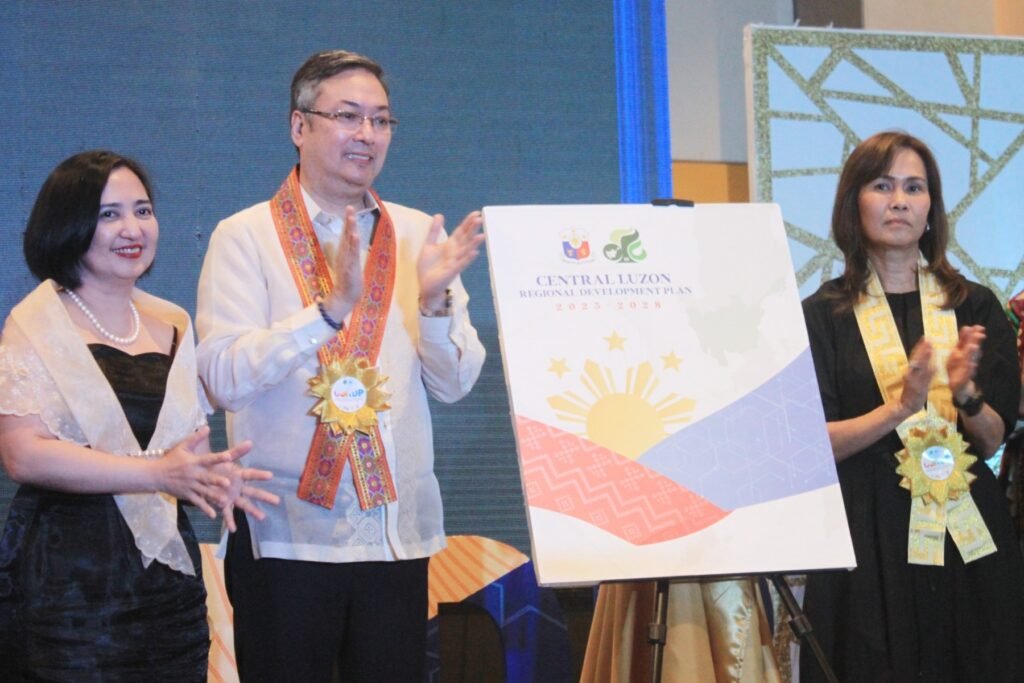 CLARK FREEPORT ZONE — Officials from national government agencies, local government units and state universities and colleges, as well representatives from the private sector witnessed the launching of the Central Luzon Regional Development Plan (CL RDP) 2023-2028.
It serves as the region's development roadmap for the next six years under the administration of President Ferdinand R. Marcos Jr.
National Economic and Development Authority (NEDA) Regional Director Nerrisa Esguerra disclosed that the plan envisions Central Luzon as a vibrant agri-industrial heartland and global gateway supported by balanced ecosystems where people enjoy a comfortable quality of life.
"The plan [CL RDP] is a product of research, reflection, and discussions with key stakeholders who enabled us to formulate and sharpen our strategies, programs, policies, and legislative priorities needed to sustain our recovery from the pandemic and steer the economy back to its high growth," she said.
CL RDP includes short, medium, and long-term development strategies which complement the Philippine Development Plan (PDP) 2023-2028 while remaining committed to the United Nations Sustainable Development Goals and Ambisyon Natin 2040.
For his part, NEDA Regional Development Group Undersecretary Carlos Abad Santos highlighted that the plan is vital as the region is home to 14 flagship infrastructure projects including the North-South Commuter Railway.
"This plan of Central Luzon encompasses the objectives, strategies, and priority programs carefully designed to foster economic and social transformation," he stated.
NEDA ensured that each of the 17 regions in the country will contribute to the attainment of the targets of the PDP as reflected in their respective RDPs.
Abad Santos shared that Central Luzon marked great contributions to the national economy in 2022.
The region remained as the country's top contributor to the agriculture, forestry, and fisheries sector, accounting for almost 14 percent of the total output.
"This is important in addressing poverty and hunger since it is very close to the National Capital Region and to other highly-populated regions like CALABARZON," he added.
It also remained the country's third largest contributor to the industry sector, and services sector, accounting to 15.7% and 8.3% of the total outputs, respectively.
The region's economy expanded by 8.1% during the period which surpassed the 2019 pre-pandemic Gross Regional Domestic Product of 5.9%.