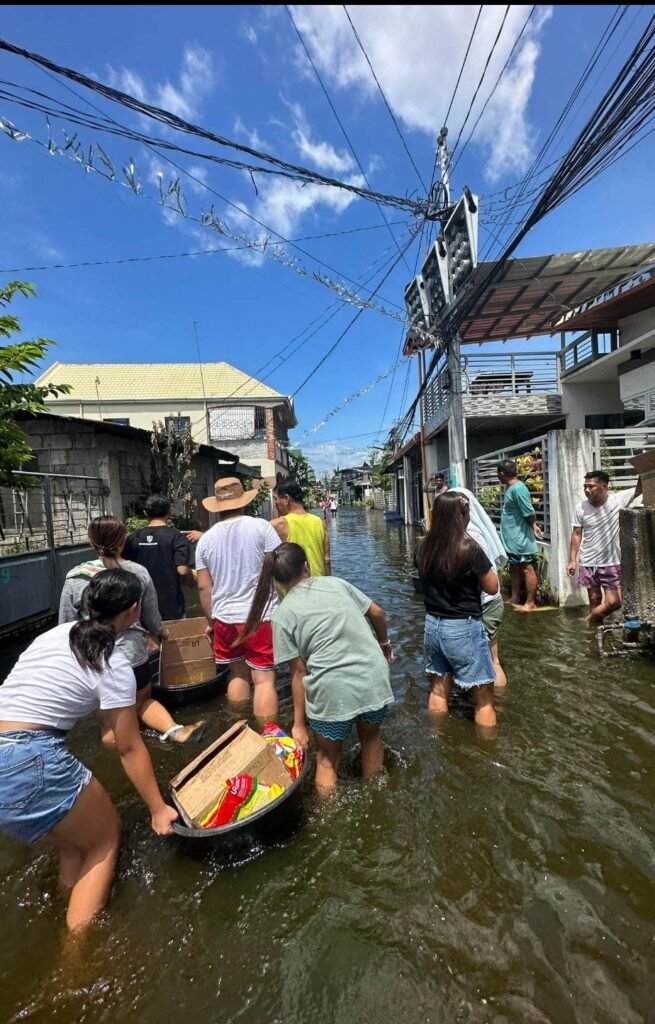 ANGELES CITY — Various organizations, led by Food Sec Filipinas Foundation (FSFF) and the Pampanga Business Development Coordinating Council (PBDCC) joined forces to launch massive relief distribution to communities severely affected by recent typhoons.
Despite the challenges posed by inundated roads and restricted access, the groups ensured that relief goods reached those in dire need.
The recent typhoons Egay and Falcon,  which brought heavy rainfall and flooding to many parts of the country, have displaced thousands of families from their homes. Hardly hit were the provinces of Pampanga, Bulacan, Nueva Ecija, Abra and Zambales.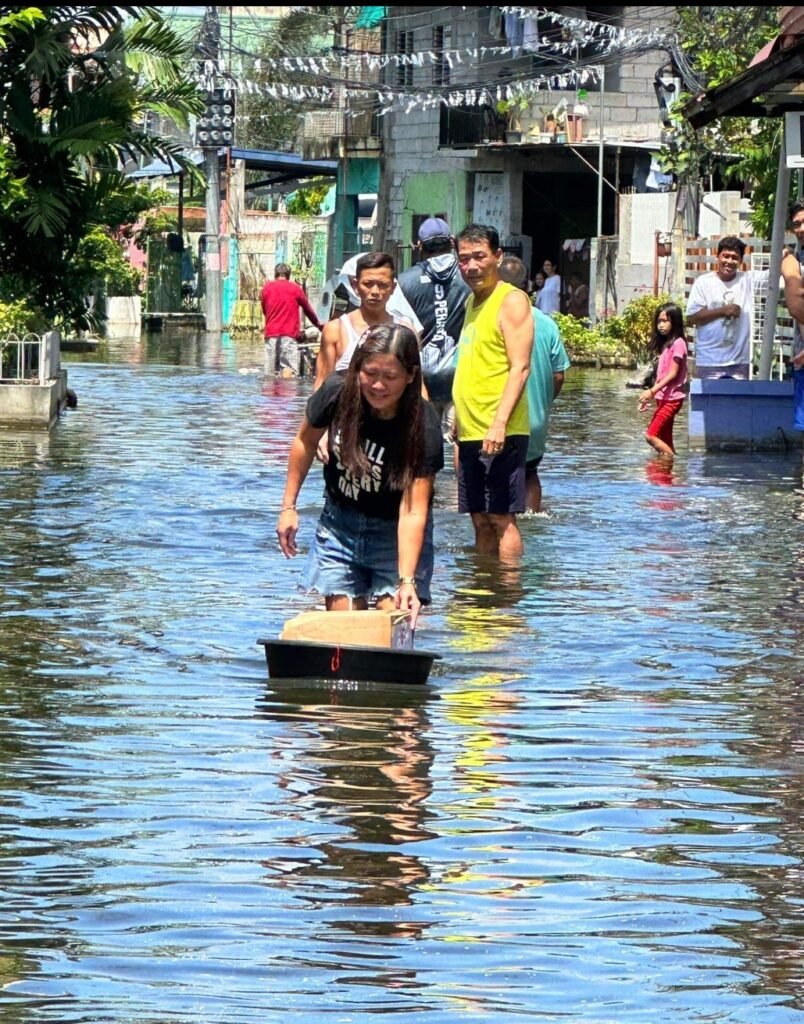 Recognizing the urgency of the situation, the group promptly coordinated with local government units, non-government organizations, and other private institutions to facilitate the relief efforts.
Ronald Malicdem, President of PBDCC and director of FSFF said, "We understand that these are trying times for many of our countrymen, and we believe in the power of collective action. Despite the overwhelming logistical challenges, we saw an outpouring of support and cooperation from various sectors to ensure that aid reached the most affected communities."
The Universal Robina corporation (URC) led the list of donors with their contribution of more than 28 tons of product donations, consisting of 1,400 boxes of food items which benefitted 14,000 families.
The combined resources and expertise of the collaborating entities enabled the efficient distribution of essential supplies such as food, clean water, medicines, and other urgent needs of the flood victims. Specialized teams were formed to devise strategies to navigate through the waterlogged terrains and deliver relief to isolated areas.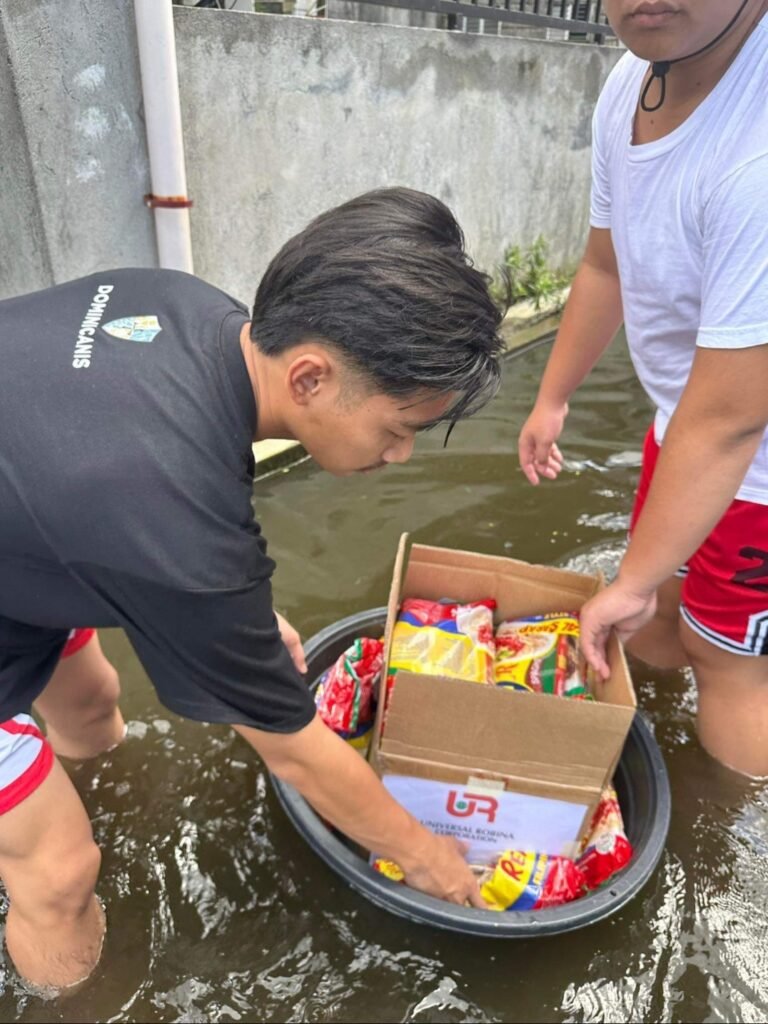 This initiative serves as a testament to the spirit of bayanihan, a deeply rooted Filipino value emphasizing community unity and cooperation. It underscores the profound understanding that, especially in challenging times, collaborative endeavors can lead to impactful results.
"Natural disasters test the resilience of our people, but they also reveal our capacity for compassion and collaboration," Malicdem added. "We remain committed to assisting our fellow Filipinos in times of need and are grateful for the unwavering support and cooperation from all involved organizations."
Beneficiaries include communities from as far as Abra province to Baguio City and Kalinga; Bulacan and Nueva Ecija. In Pampanga, relief efforts were conducted in the municipalities of Apalit, Candaba, San Simon, Macabebe, Masantol, Minalin, Sto. Tomas, Porac, Lubao, Guagua,
Relief efforts continue as the teams assess other affected areas and further mobilize resources. The reach has grown throughout Luzon and other parts of the Philippines due to the collective efforts of the following: Community Sustainability Ventures, Inc., Ateneo GSB Clark, TIPO, Happy Hearts Foundation, Bayaning Porac, JENRA Foundation, JCI Manilena, Tramo Central Ph, Balangay ng Diyos, Usbong Sibol Agri-Ventures, In., ELTI Groups, In., Angat Group, Usbong Katutubo Rotary Cultural Village, Ateneo Blue Eagles Pampanga, Rotary Club of Makati Business District, and Tibby's Farm.
These organizations facilitated the identification of areas where the relief goods were urgently needed. They also organized the transportation and distribution to areas which are immediately accessible. In areas where access is not possible, coordination with the local Social Welfare and Disaster Risk Reduction and Management Offices of local governments for logistical support were conducted.