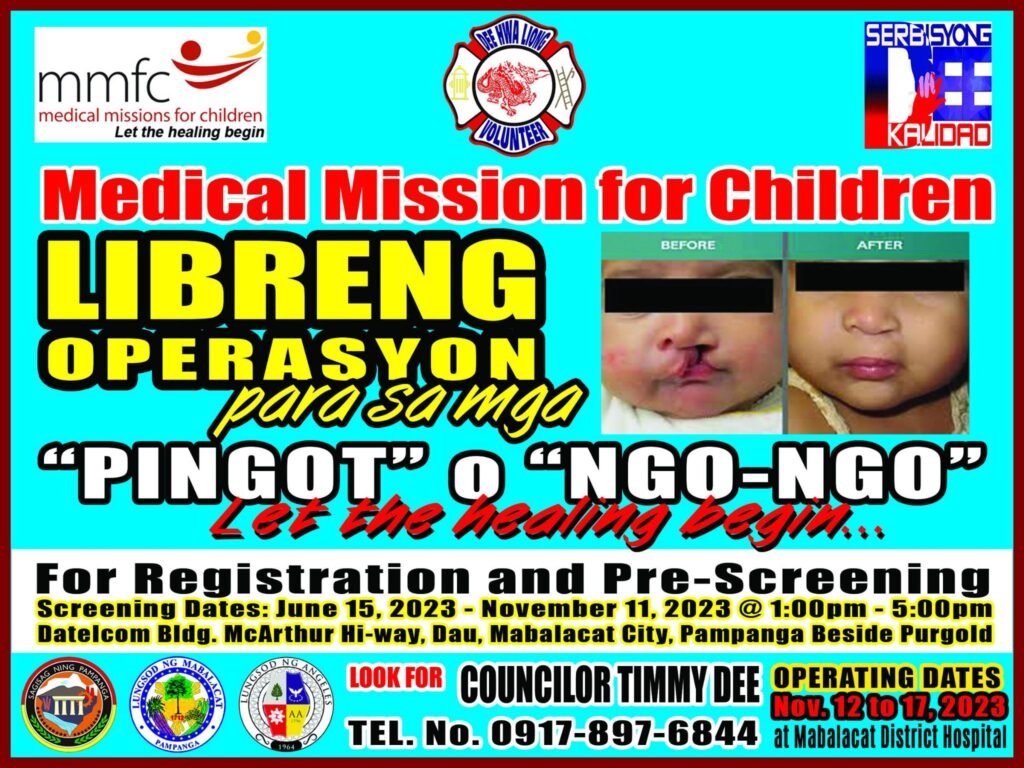 MABALACAT CITY – Various civic and humanitarian organizations have joined forces to conduct a medical mission for children with cleft palate defects.
Councilor Timmy Dee said that Medical Missions USA (MMFC) and Dee Hwa Liong Foundation (DHLF) will be conducting surgical operations as part of their outreach to children with medical conditions, especially cleft palate.
"We just want to spread the love and let the healing begin. This is a program where we offer a way for physically challenged children to have a better life," said Dee in a text message.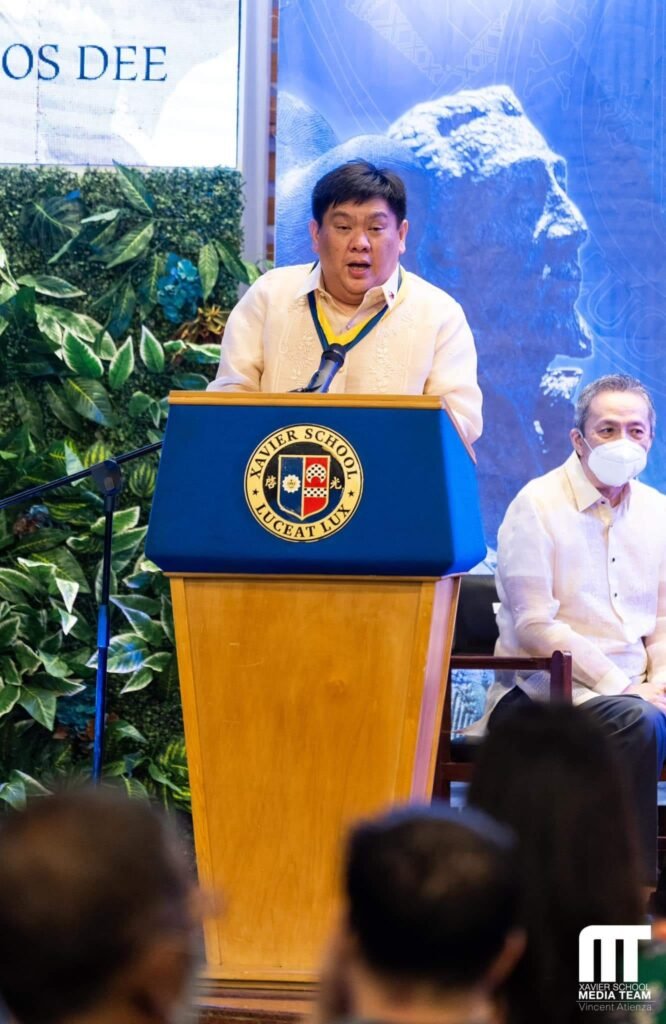 Dee added that this will be the 13th year of partnership and that the mission is open to as many children from 6 months old and above.
DWLF has been known for its various community undertakings like medical and dental missions, distribution of medicines, pharmacy operations and volunteer fire brigades in Metro Manila and this city.
Aside from MMFC and DHLF, the City Governments of Mabalacat and Angeles, the Provincial Government of Pampanga and the Office of Cong. Jon Lazatin are also participating in the annual humanitarian mission.
Operating dates are scheduled on November 12 to 17, 2023 at the Mabalacat District Hospital. For interested parties, please contact Councilor Dee at 0917 897 6844.