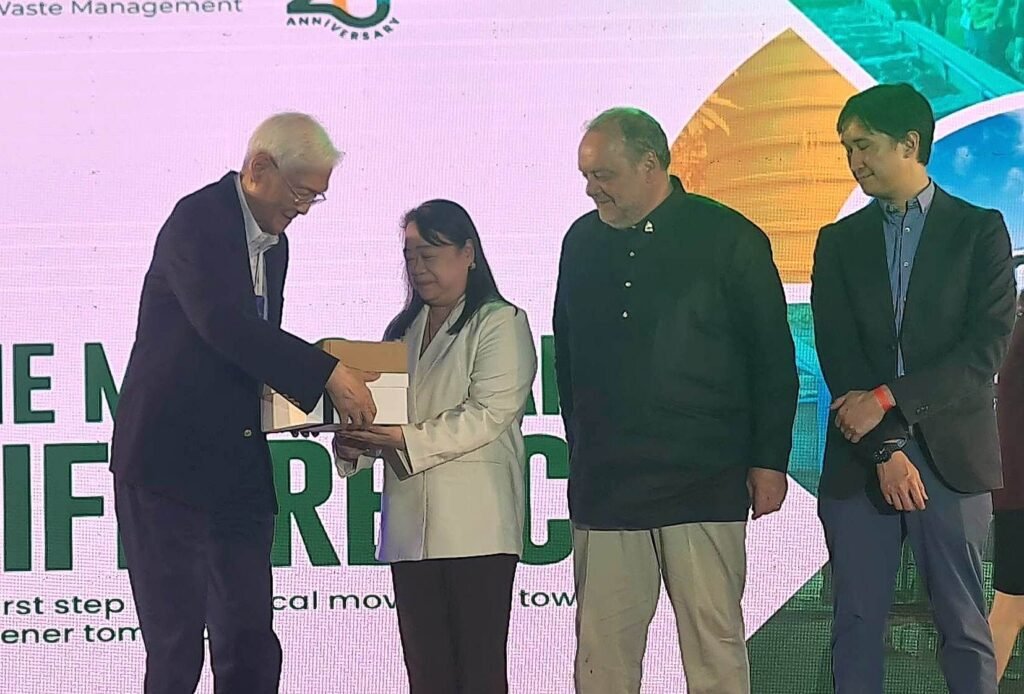 CLARK FREEPORT CITY – In the face of a looming garbage crisis, the Metro Clark Waste Management Corp. (MCWMC) on Friday announced plans to upgrade its sanitary landfill into a waste-to-energy facility.
At MCWMC's 20th anniversary celebration here, its technical director Holger Holst said a German energy company is looking to invest US$250 million into making this upgrade.
"The country is in the midst of a solid waste crisis. In the Philippines, 40,000 tons of waste are generated every day, with Metro Manila contributing 8,600 tons to the country's overall waste generation," Holst said. "With the growing Philippine population, 100 million tons of solid waste will be generated in the next 10 years, but the total capacity of landfills is less than half of this," added the German engineer.
Instead of acquiring large tracts of land for sanitary landfills, Holst said it is proposing to install waste-to-energy facilities that are now being used in most of Europe.
"Europe, particularly Germany, has among the highest standards in waste management, renewable energy, and overall sustainability. We will be using the safest, most advanced technology for our planned waste-to-energy facility here," Holst said.
Environment and Natural Resources Undersecretary Juan Miguel Cuna said the National Solid Waste Management Commission already allows the operation of a waste-to-energy facility. He cited the one in Palawan, which was granted a permit in 2019 and now generates 5.5 megawatts of electricity from 110 tons of municipal waste.
Cuna applauded MCWMC for its "pioneering waste management system in the Philippines" and welcomed the plan for waste-to-energy facility in Central Luzon.
"We need more green investments that create a circular economy for a sustainable future," he said.
Aileen Zosa, president and CEO of the Bases Conversion Development Authority, noted that "MCWM's planned waste-to-energy facility is a good fit for our plans in New Clark City. We want to make New Clark City a livable, walkable, sustainable and efficient community. We want to sure that our garbage are efficiently collected and disposed."
Once installed, the MCWMC waste-to-energy plant would be the first such facility in Clark, New Clark City, and the Philippines.
A keynote speaker at the event, Rep. Joey Salceda urged the Senate to pass the bill that allows the reduction of massive volumes of garbage by emission-controlled burning. Salceda made the appeal, noting that sanitary landfills emit more greenhouse emissions than waste incineration.
"Last December, the House of Representatives enacted House Bill 6444, which repeals Section 20 of the Clean Air Act…Approved na sa Congress almost unanimously. Sa Senate na lang," said Salceda, who is former co-chair of the board (for developing countries) of the Green Climate Fund in 2013-2014 representing the Asia Pacific.
"[We should have the] option to manage waste through incineration, especially if emissions-capture technology for incineration continues to evolve and improve," added the first Senior Global Champion for Disaster Risk Reduction and Climate Change Adaptation (2010).
Salceda said that once passed into law, the bill would allow thermal and other treatment technologies for the disposal of municipal and hazardous wastes, or for the processing of waste material for fuel.
MCWMC, the leading waste management company in the Philippines that fully meets or exceeds all environmental requirements, serves over 150 local government units (LGUs) and 1,000 industrial clients in Central Luzon.