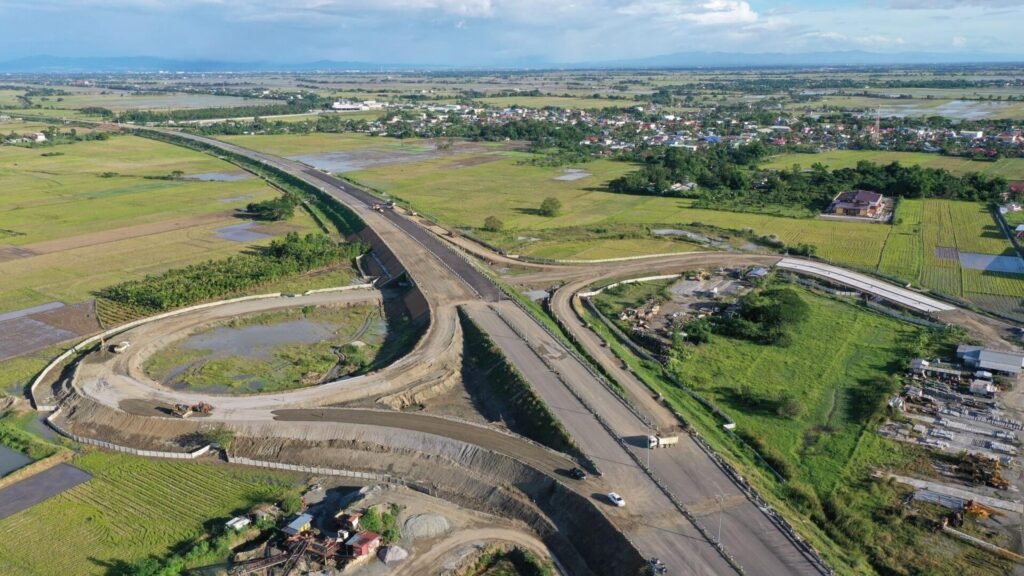 TARLAC CITY — The Department of Public Works and Highways (DPWH) is eyeing the Central Luzon Link Expressway (CLLEX) to be operational up to barangay San Juan in Aliaga, Nueva Ecija by the first half of 2023.
The agency's Unified Project Management Office Roads Management Cluster 1 (UPMO RMC 1) is currently working on the completion of the additional seven-kilometer segment from Guimba-Aliaga Road intersection to San Juan Interchange that will extend to 25 kilometers the already accessible 18-kilometer section of the toll road.
DPWH Senior Undersecretary Emil Sadain said UPMO RMC 1 team with contractors and consultants have worked hard to overcome challenges along the way, such as bad weather, right-of-way issues, difficulty in the transport of construction materials, and impact of the Covid-19 pandemic that caused some delays.
"Apart from the four-lane, two-way CLLEX with design speed of 100 kilometers per hour, DPWH is also undertaking the construction of three interchanges namely Zaragoza, Aliaga and San Juan that will allow motorists from the secondary and provincial roads to access the toll road," he added.
When fully completed, the 30-kilometer project will facilitate fast, safe, comfortable and reliable means of transport in Central Luzon as it forms an important east-west link for the expressway network of Central Luzon to ensure a continuous seamless traffic flow for the motoring public from Metro Manila and vice versa passing thru North Luzon Expressway, Subic-Clark-Tarlac Expressway and Tarlac-Pangasinan-La Union Expressway.
CLLEX will shorten the usual travel time of 70 minutes between Tarlac City and Cabanatuan City to just 20 minutes.