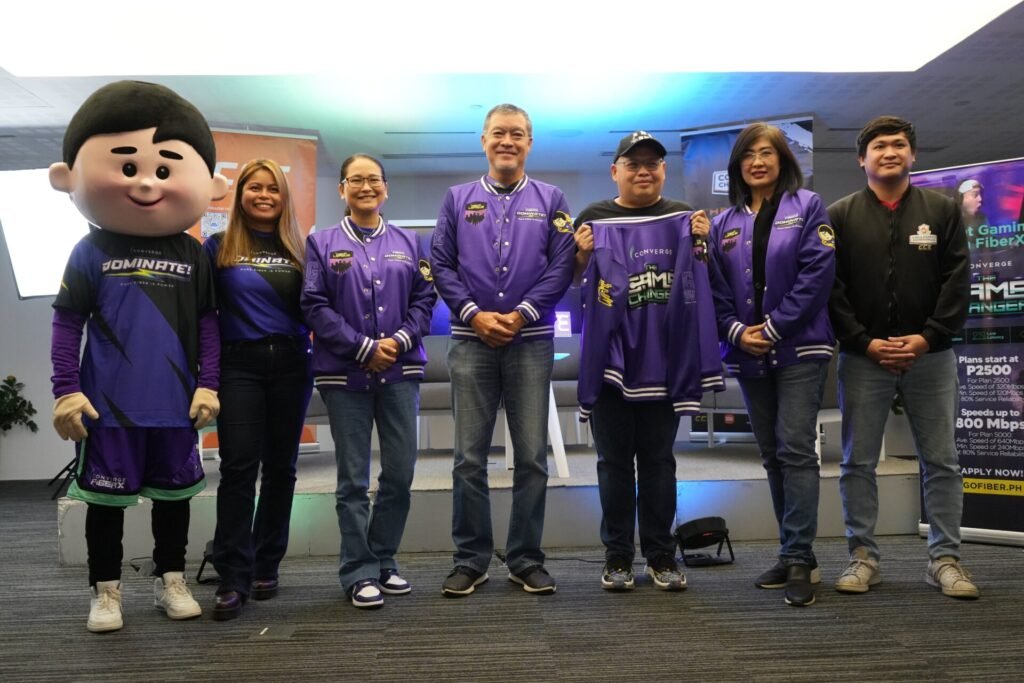 Leading fiber broadband provider Converge ICT Solutions Inc. announced their alliance with the Philippine Collegiate Championship (PCC), which is organized by the Central Collegiate for Esports (CCE) to elevate esports gaming lifestyles through education for the next generation of gamers.
Converge is actively expanding its presence in the educational segment, aligning perfectly with the CCE in their mission to support and guide young players towards a promising future in the realm of esports. "We really want to understand gamers. We learned so much from our research, especially about their pain points, and they have specific needs for their internet connection for them to perform at a high level. With our dynamic network capable of providing high-performance, high prioritization with low packet loss, low jitter, and low latency, we are ready to provide the gaming experience they deserve," said Converge Chief Operations Officer Jesus C. Romero. "But to ensure their overall experience will be truly exceptional, we took a holistic approach, covering other factors like direct peering with gaming publishers, down to the right kind of router for the best WiFi gaming," he added.
Recognized by network intelligence and connectivity global leaders Ookla and OpenSignal, Converge remains dedicated to enhancing players' gaming experience through specialized gaming connections that elevate and amplify gameplay.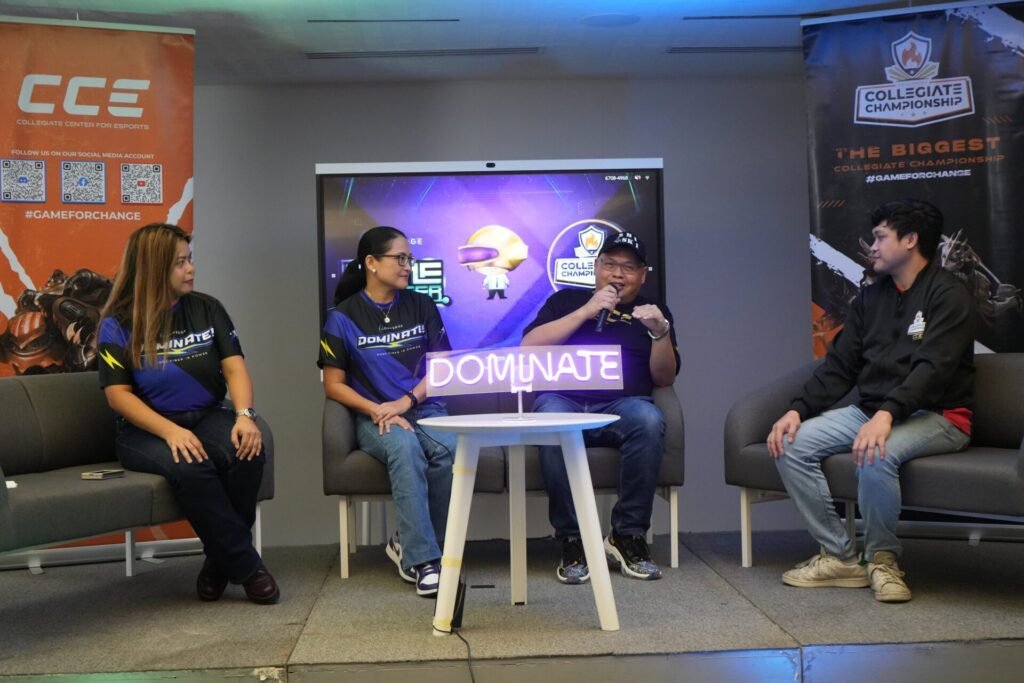 In alignment with the growing education sector, Converge, in partnership with PCC, has embarked on nationwide school roadshows at various universities. Additionally, CCE, working closely with CHED, organizes accredited masterclasses across 12 schools nationwide, aiming to deepen students' understanding of the gaming industry. This collaboration between Converge and PCC is revolutionizing the collegiate gaming landscape, igniting excitement among esports enthusiasts nationwide, with a specific focus on collegiate esports.
"Throughout the country's history, there has been a widespread belief that indulging in video games is associated with a lack of future prospects. PCC takes pride in breaking this stigma," CCE Chief Executive Officer Stanley Lao expresses. "The primary objective is to serve as a pathway for collegiate gamers in the Philippines, offering them the opportunity not only to showcase their skills and potentially go professional but also to ensure they maintain a responsible approach to their studies and pose as role models for other aspiring student gamers. This is why we have established partnerships with CHED and are actively engaging with educational institutions."
In a thriving esports landscape, Converge offers a high-performance, non-blocking domestic network with 800 Mbps links in key segments and a robust, high-capacity international network. This complements the Collegiate Center for Esports' talent development focus, as together they lead the evolution of collegiate gaming and raise the bar for esports excellence.
Lao enthusiastically describes the collaboration with Converge: "This collaboration with Converge is a game-changer in every sense of the word. We're excited to host the largest collegiate Mobile Legends tournament in the Philippines, and Converge will make sure that every participant has a fair chance to showcase their skills and strategies by providing top-notch internet for student gamers nationwide."
CCE is gearing up to host the largest collegiate tournament of Mobile Legends Bang Bang (MLBB), a highly popular multiplayer online battle arena (MOBA) game known as the Philippine Collegiate Championship (PCC). This championship will feature collegiate esports athletes from across the nation and is set to take place in October.
The School Roadshows of Converge and PCC at each university nationwide are just one of its initiatives. Bootcamp Plan and Cloud Gaming are some of the upcoming efforts of the collaboration among the 2 million residential subscribers of Converge to uplift the gaming community.
FiberX GameChanger stands as the pioneering internet service tailored specifically for gamers. To this day, Converge continues to be the only internet service provider in the Philippines to offer a gaming-oriented package. With a gaming plan of up to 800 Mbps for as low as Php 2,500, GameChanger comes with ultra-high-speed fiber internet, low jitter and latency, high prioritization, and a top-of-the-line ASUS Top-notch WiFi-6 Gaming router.