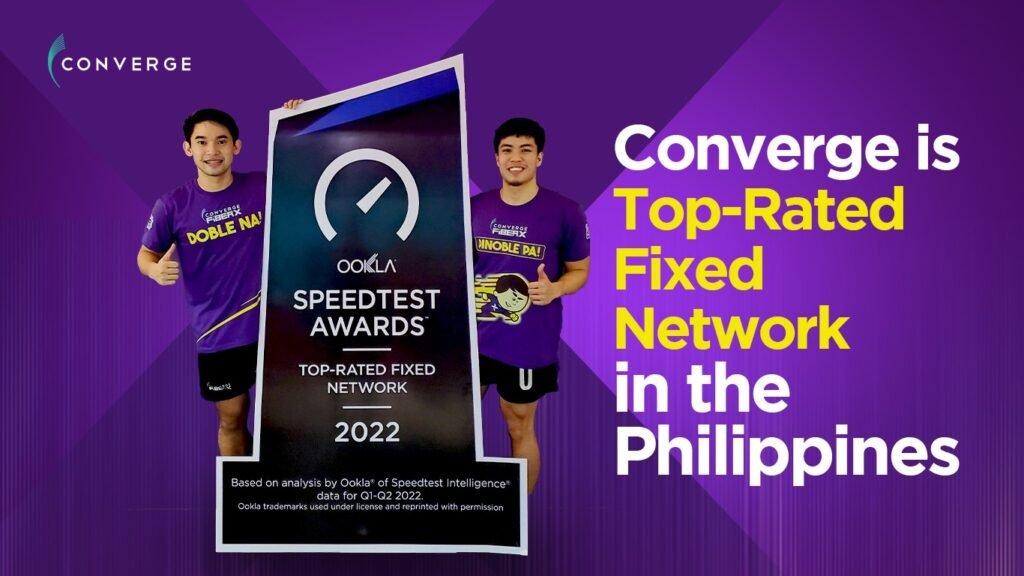 Converge ICT Solutions, Inc. is ending its banner year with a slew of major connectivity breakthroughs, partnerships, and awards.
Recognized as the *Top-Rated Fixed Network in the Philippines in Ookla®'s Speedtest Awards™ for the first and second quarter of 2022 by Ookla®, the global leader in mobile and broadband network intelligence, testing applications, and related technologies, the company hopes to continue its growth and outstanding service to the Filipino people in 2023.
"Winning the Top-Rated award affirmed that Converge is on the right path in our mission to fiber power the whole Philippines. There's nothing more satisfying than seeing the results of consumer-initiated ratings from Ookla®," Converge Chief Operations Officer Jesus C. Romero said. "Such honor reflects our subscribers' satisfaction and preference for our brand of service and encourages us to do better."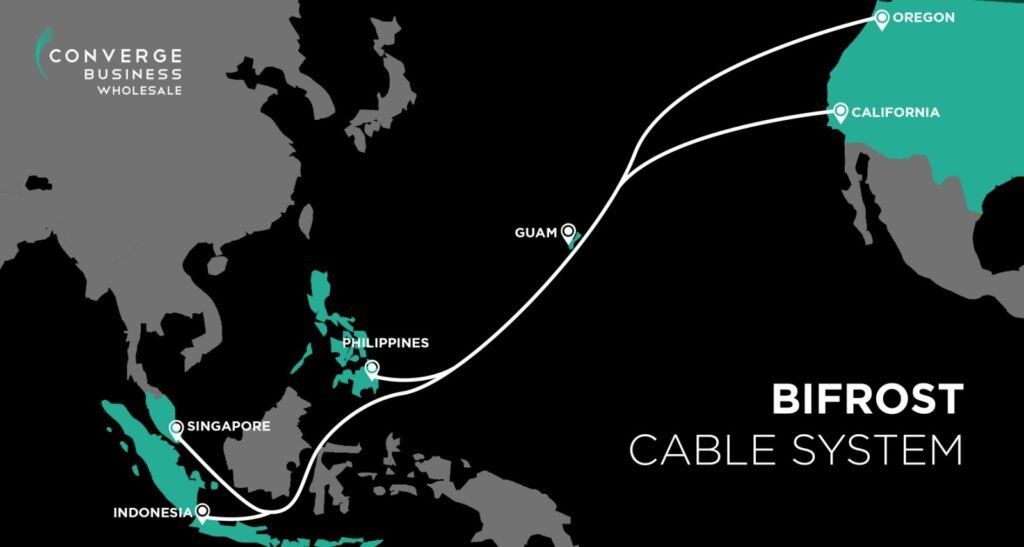 Being the people's choice of network has been the outcome of the company's aggressive effort to invest and expand its fiber footprint in more areas of the country. With over 600,000 kilometers of pure fiber assets and 53.0% nationwide household coverage, Converge is on track with its quest to bolster its reach to all corners of the Philippines and provide affordable high-speed broadband internet to unserved and underserved Filipinos.
Introducing tailor-fit connectivity products such as GameChanger for gaming enthusiasts, XCLSV for elite high-bandwidth users, and HomeBase for microbusinesses has been a big factor in Converge's success in 2022. Helping the country move forward through the digital revolution, the company also announced its investment and participation in the SEA-H2X Submarine Cable System and the trans-pacific Bifrost Cable System. Both cable systems will significantly increase connectivity capacity and provide consumers and businesses with network diversity in the coming years.

Moreover, Converge offered a free speed upgrade to its FiberX Plan 1500 subscribers and then announced in November that it had doubled all of its plans' bandwidth without extra cost, with the base plan's speed increasing from 100 Mbps to 200 Mbps.
"Optimizing customer experience is always at the forefront of our mindset whenever we develop and introduce new products," Converge Head of Product Management and Network Solutions Gilbert T. Virtucio stated. He continues, "Identifying the pain points of our customers allows us to customize our offerings to address their increasing needs and demands. It's a never-ending practice that we are happy to do to continue to always improve our services."
"Our customer-centric approach to simplifying and personalizing their experience is at the core of how we do things at Converge," Converge Marketing Head Orange Ramirez added. "We want to give the Filipino people the kind of service they deserve, so being distinguished as the Top-Rated ISP in the country by Ookla® is something we take very seriously and will continue to be motivated by next year."
To learn more about Converge and their pure fiber internet offerings, visit www.convergeict.com.
* Based on analysis by Ookla® of Speedtest Intelligence® data for Q1–Q2 2022. Ookla trademarks are used under license and reprinted with permission.