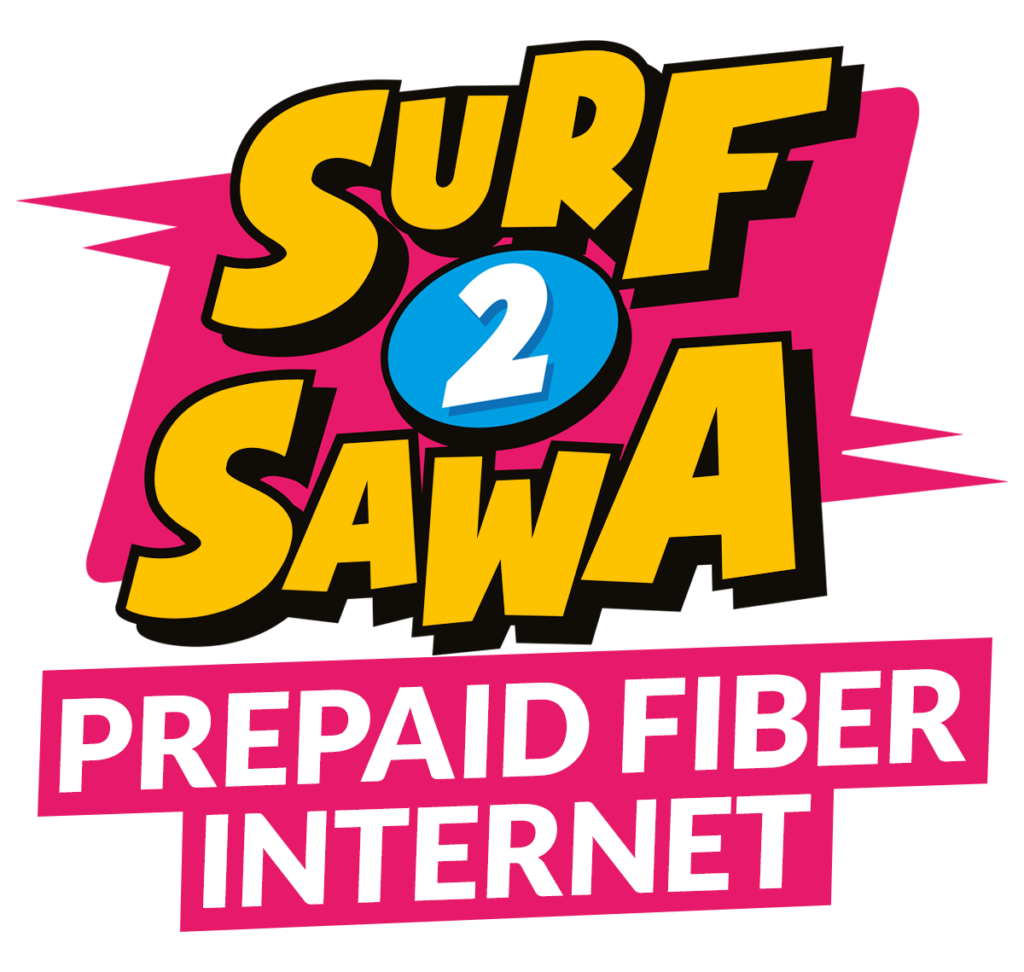 After upgrading its base plan of FiberX Plan 1500 to 200 Mbps speed, Converge ICT Solutions Inc. is introducing low-cost plans and prepaid fiber products to make fiber connectivity affordable to the masses. 
"It is our belief that digital access is now a right of everyone. Thus, we want to provide our people with the internet that they don't just deserve but they can afford as well. In this digital age, we want to make sure that no one will be left behind," Converge Co-Founder and CEO Dennis Anthony Uy said.
Uy announced that its prepaid fiber product, Surf2Sawa (S2S), is now available in over 400 cities and municipalities across the country, including key areas in Bulacan, Batangas, Quezon, Bicol, Panay, and Negros.
"We are seeing good traction in the uptake of our prepaid fiber with an average month-on-month growth of 20% in total subscribers since we rolled-out last year. We are able to do this through our partnership with the now micro-entrepreneurs in the communities," said Uy.
S2S provides unlimited fiber internet at 25 Mbps speed per household. It is offered in the following packages: P50 for one day, P200 for 7 days, P380 for 15 days, and P700 for 30 days unlimited data.
Solid 2022 Performance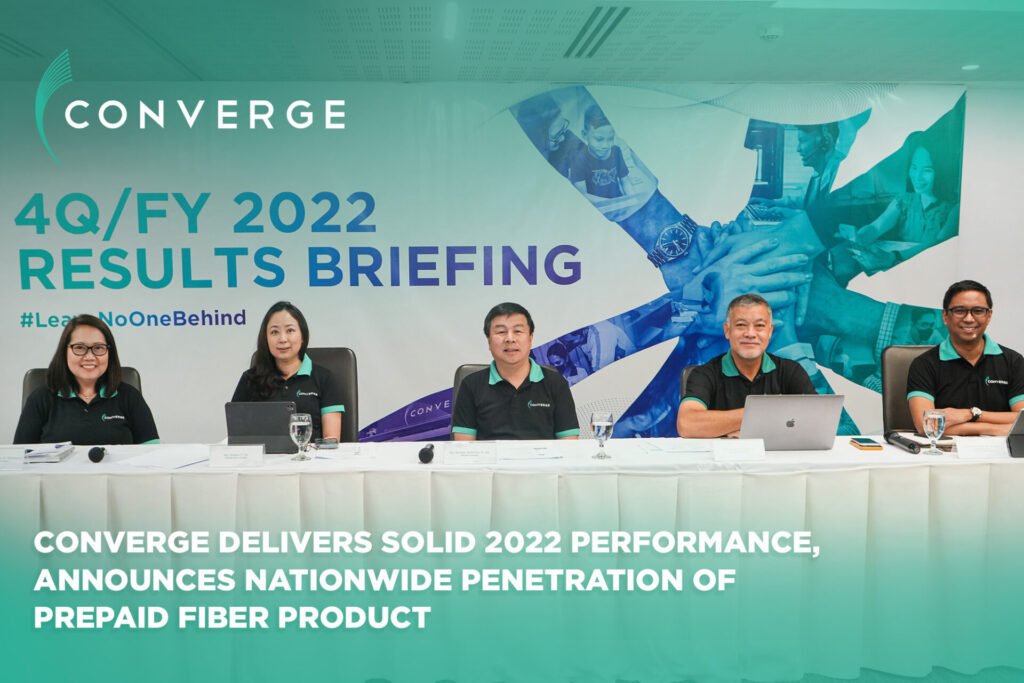 Converge reported solid financial and operating results for the full year 2022, on the back of robust subscriber growth across all segments and peak deployment of its pure fiber network.
Consolidated revenues jumped 27.3% year-on-year to P33.7 billion while EBITDA (earnings before interest, taxes, depreciation, and amortization) grew to P19.3 billion with margins expanding to a record 57.3% level while net income registered at a healthy P7.4 billion. These surpass the 25% revenue growth guidance and 55% EBITDA margin target for the year. Completing its financial trifecta is its industry-leading Return on Invested Capital (ROIC) of 15.6% at the end of 2022.
"Converge continues to deliver strong financial results as we sustain the growth in our subscriber base. With our prudent and disciplined financial management, we were able to achieve and even surpass our financial targets despite increased costs amid our aggressive expansion in key growth areas," said Converge Co-Founder and President Maria Grace Uy.
Revenues from the residential business grew by 27.4% year-on-year to P29.5 billion at end-December 2022, driven by an 11% growth in subscriber base. On the other hand, enterprise revenues increased by 26.4% YoY to P4.2 billion during the same period, mostly from the strong revenue growth in the small and medium enterprise (SME) and wholesale segments.
Meanwhile, Converge continued to aggressively expand its network with total homes passed reaching 14.9 million at the end of 2022, accounting for 56.2% of total Filipino households. This is ahead of the company's commitment to reach 55% of the population by 2023.
Total ports deployed as of end-2022 also reached its peak at eight million across the country, staking its claim as the country's broadest fiber-to-the-home network.
"We are truly pleased to achieve our goal of reaching the majority of Filipino homes with our world-class pure fiber network. Now, we hope to serve the broadest number of our people by making connectivity more accessible to the lower income segment of the population," said Uy.
Converge Chief Operations Officer Jesus Romero noted that Converge is also making strides in ensuring the delivery of quality and reliable connectivity to both residential and enterprise customers.
He said that these efforts were recognized by customers with Converge being awarded as the winner of the Ookla Speedtest Award for Best ISP Video Experience in the Philippines for the second half of 2022 based on consumer-initiated scoring during the period. Ookla®, the company behind Speedtest®, is the global leader in mobile and broadband network intelligence, testing applications and related technologies.
Five key categories were considered in determining the Ookla Best ISP Video Experience in the Philippines awardee: adaptive start failure (the proportion of tests that failed to start), median adaptive start time (the time to first frame of video playback), median adaptive average bitrate (low bitrate means user experiences a fuzzy, low resolution video while a higher bitrate supports better viewing experience), adaptive stall events (the proportion of users with at least one stall event) and lastly, media adaptive stall severity (users who experience stalling event). Converge topped all other internet service providers in the Philippines in all five criteria areas.
Converge also continues to invest in backbone improvements to ensure that its customers receive only the fastest and highest quality fiber connectivity experience. The Company is among the early adopters of Artificial Intelligence (AI) technology into the conduct of its network operations. The integration of AI technology brings various organizational improvements covering repairmen dispatching, infrastructure and hardware overheating, and the notification of relevant internal network watchmen.
The Company's network investments resulted in various improving operating metrics. The portion of service affecting tickets to total network tickets declined by almost 50% this 4Q2022. Additionally, with the inclusion of AI into the conduct of its network operations, the Company's Mean Time To Escalate improved by 42%, allowing the Company to attend to network related problems quicker.