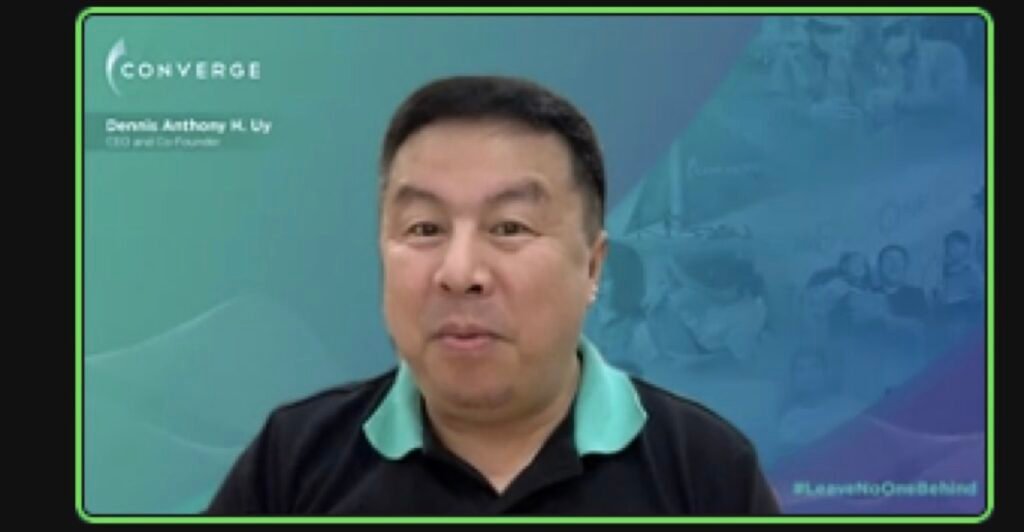 Making good his commitment to improving online government systems, Special Envoy to South Korea Dennis Uy said that he has pursued government to government (G2G) arrangements for the establishment of a so-called e-justice system in the country.
The co-founder and CEO of Converge said that he has gotten strong support from government officials of South Korea under G2G arrangements that would bring about a "paperless justice system."
Uy answered a question from this writer on updates from his pet project as special envoy for digital transformation during the 9-month briefing of Converge on Friday. The fastest growing pure-fiber broadband and technology  provider has registered  7% increase year-on- year in consolidated revenues to P26.25 billion at the end of September 2023.
He said he has just returned from a trip to South Korea with Chief Justice Alexander Gesmundo and two other justices of the highest court of the land whom he did not name.
As a benchmark, Uy said that Korea has been successful in the migration to a paperless or e-justice system. The Capampangan billionaire tech expert has always been known for his enterprise solutions and technological innovations.
"It is not easy but they made it happen in the past 30 years. But with experience and platform, this will be a game changer in the justice system," Uy said.
Undaunted with the huge work that includes digitalization of voluminous papers and documents in the courts, Uy said that it his "dream to make this happen."
"This (paperless justice system) will bring convenience to the public" he said, while also acknowledging the support of President Bongbong Marcos and other government agencies.
He also noted of the strong support of the Korean government that has been "encouraging and helping the Philippines to make this happen."