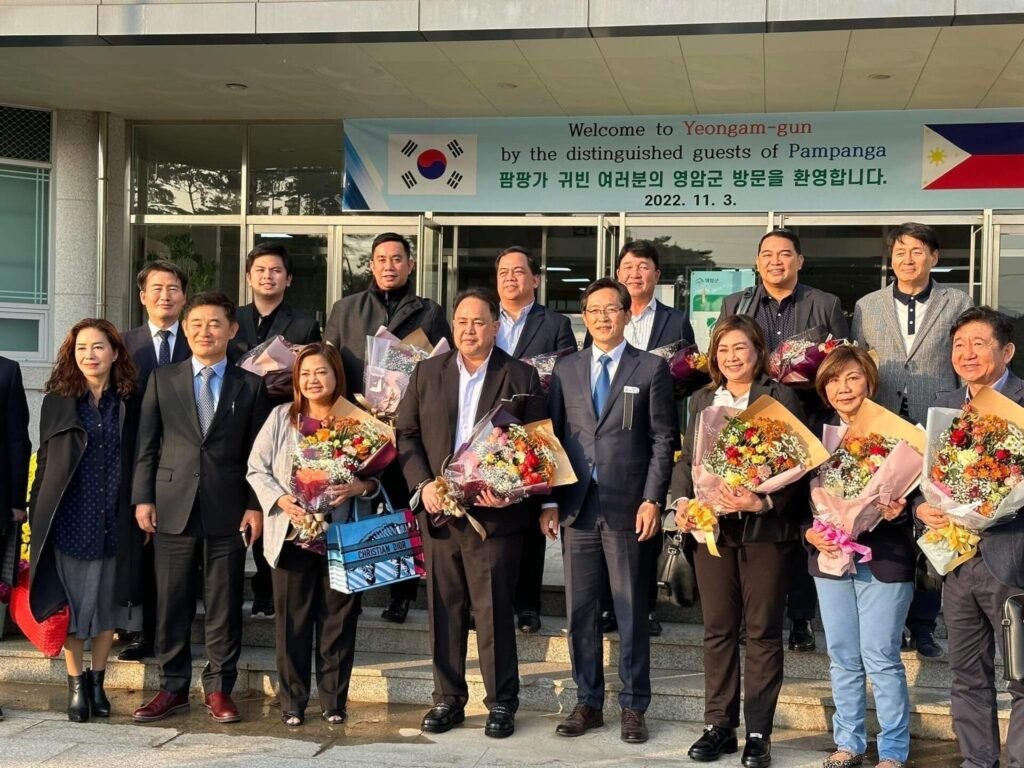 CITY OF SAN FERNANDO — Discussions on economic relations between Pampanga Gov. Dennis Pineda and Gov. Kim Yung-Rok of Jeollanam-Do province in South Korea are set to begin this Friday, Nov. 4, aiming to recover from the COVID-19 pandemic.
Pineda said the initial meeting is a "coming together for a friendship exchange that will start engagements in areas of trade, labor, agriculture, technology, products and best practices [in governance]."
He left Wednesday for Incheon, leading officials of the League of Municipalities of the Philippines-Pampanga chapter in the mission. The governor is set to lead the presentors of the socio-economic and human resources profiles of Pampanga including investment possibilities.
Lubao was among the first towns to send factory workers trained in Korean language proficiency, said Pineda who served as mayor of his hometown from 2001 to 2009.
"This helped Kapampangan workers provide the needs of their families," he added.
Pineda is also set to share with Kim the assistance that the provincial government gave to around 30,000 families in the Korean community before and during the COVID-19 pandemic, according to Angelina Blanco, the governor's special assistant and head of the Provincial Disaster Risk Reduction and Management Office.
Blanco said an assistance desk has been established in Capitol to address problems and concerns of Koreans in Pampanga and nearby Angeles City. COVID-19 vaccines consisting of two primary shots and two booster shots have been given to them including those in Clark Freeport Zone. Pampanga has become a favored destination for Koreans and their families because the peace and order situation augured for safe and secured tourism.
According to her, the governor is set to pitch for Kapampangan workers who he described as "among the most hardworking and best people to hire."