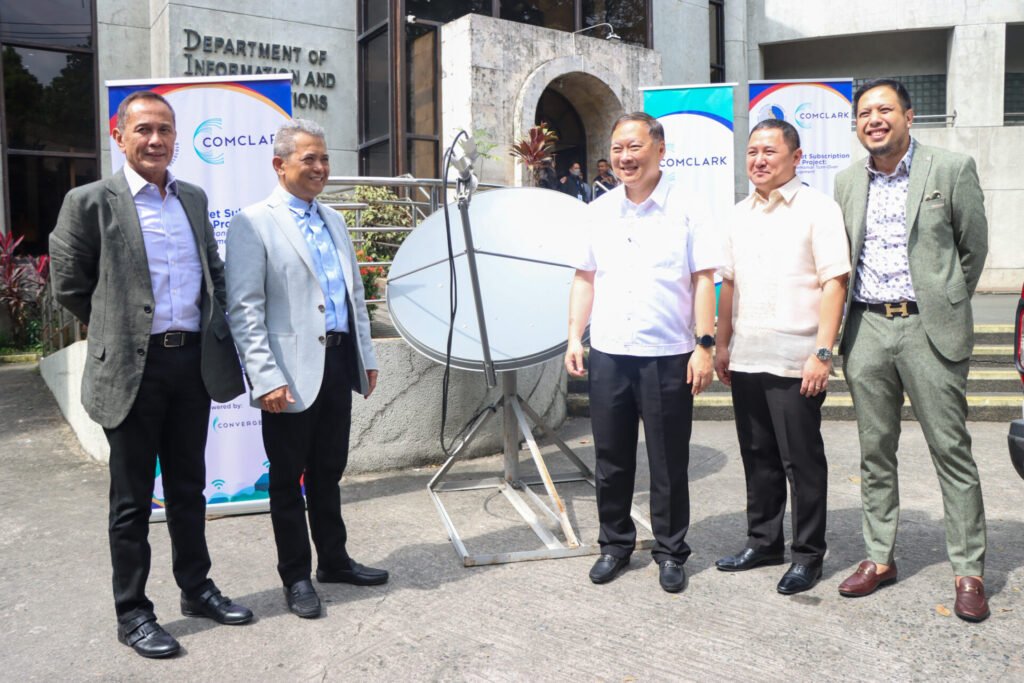 The Department of Information and Communications Technology (DICT) and ComClark Network and Technology Corp. held the Launch and Ceremonial Turn-Over of Equipment of the Universal Internet Subscription for GIDA (UISG) Project on November 21, 2023.
This collaboration aims to provide digital access to more than 2,000 geographically isolated and disadvantaged areas (GIDA) across the country and marks a significant stride toward achieving digital inclusivity.
"The Free Public Internet Access Program, under the Broadband ng Masa Initiative, seeks to bridge the digital divide and connect Filipinos to limitless opportunities the digital economy offers. Our collaboration with ComClark for the UISG Project exemplifies our dedication to turning this vision into reality. We are committed to ensuring that the benefits of the digital revolution reach every corner of our nation.," DICT Secretary Ivan John Uy said.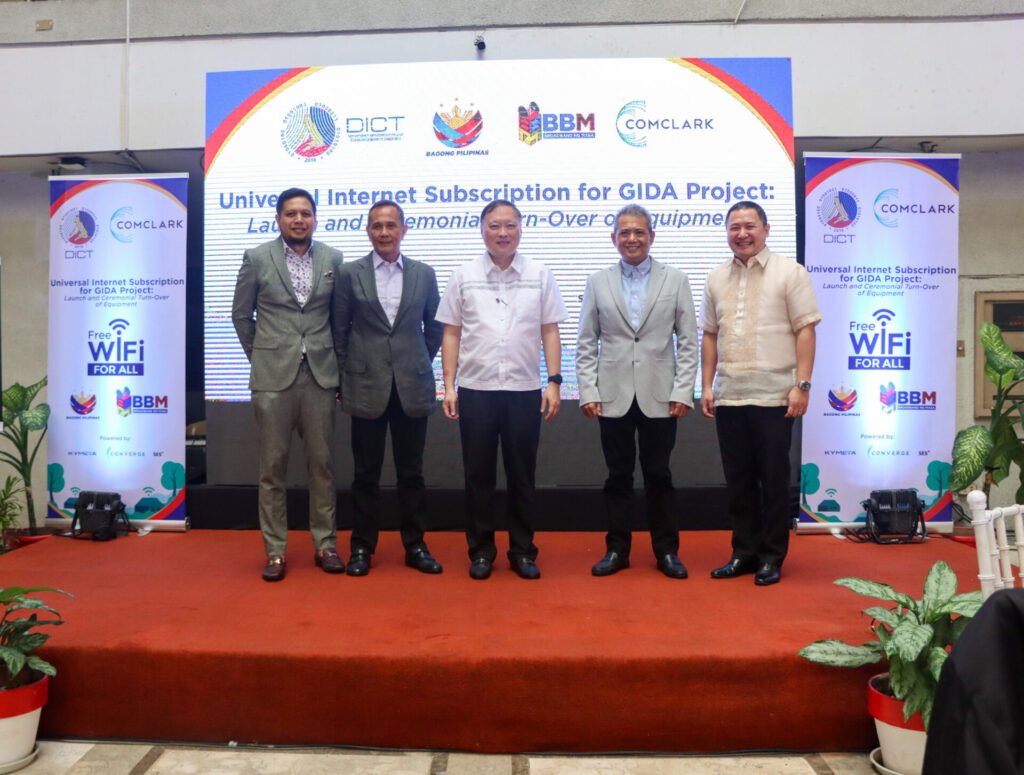 "Today, we are putting marginalized communities and groups front and center of the digital agenda. We are honored to be in close partnership with the DICT in this nationwide effort to bring connectivity to the farthest reaches of the country," ComClark Chief Operations Officer Benedicto Bulatao said.
At the core of the UISG Project is the deployment of fixed VSATs (satellite communications), fiber technology, and satellite-communications-on-the-move terminals to more than 2,000 areas identified as socially and economically disadvantaged. This will greatly aid the DICT in assisting other government agencies and LGUs with their connectivity needs during calamities.
Bulatao adds that an unprecedented 145 gigabits (MIR) bandwidth capacity was allocated for the mixed-technology project.
"It is no secret that the archipelagic and widely varying terrain of the Philippines poses a significant challenge to the provision of internet connectivity to all. This is why the DICT engages with capable and reliable service providers, such as Converge, so everyone gets the best possible service, regardless of where they are," DICT Undersecretary Jeffrey Ian Dy asserted.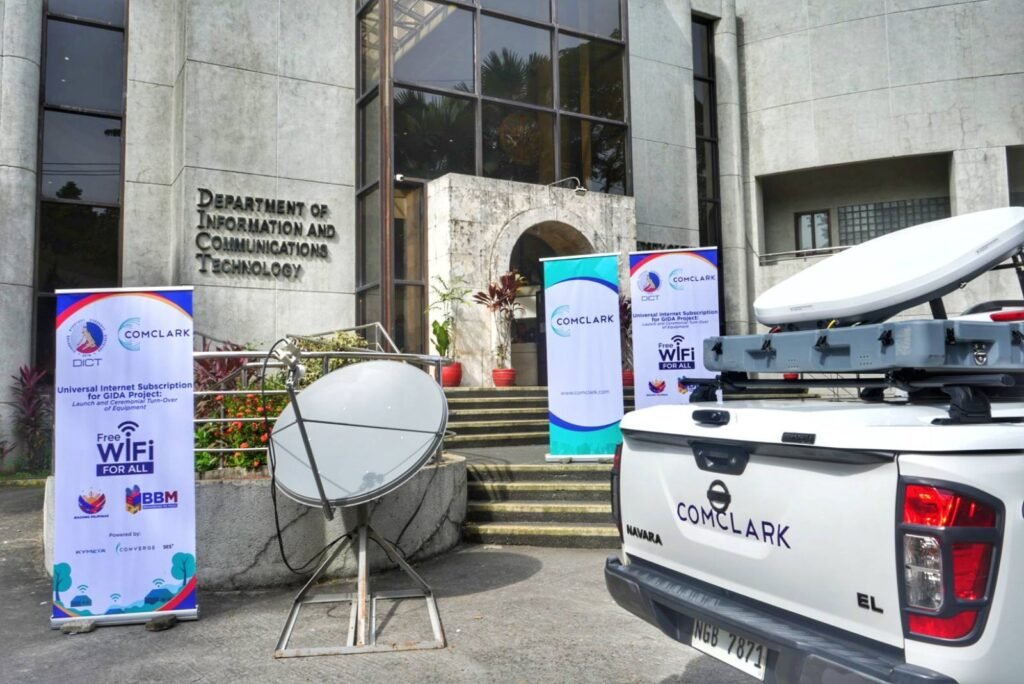 A variety of technologies will be used, appropriately matched to the areas for deployment. For areas with viable geographical terrain, fiber-enabled access points will be established. These fiber-enabled access points number around 1,400 sites. Hilly and mountainous areas, meanwhile, will be serviced with fixed VSATs, which can be distributed to far-flung and isolated communities nationwide to provide satellite-enabled connectivity.
In addition, 34 SatCom on the Satellite-on-the-Move terminals will also be deployed for this project. These are powerful and highly portable antennas that can be hooked up to moving vehicles, either automobiles or watercraft, making them ideal for augmenting disaster and emergency response. Thirty-four of these units, which come with a carry-on case and a genset, were recently handed over to DICT for distribution to their regional offices.
The UISG Project, through engagements with an assortment of connectivity providers, currently tracks a total of 4,741 active sites in 1,871 locations, providing connectivity across all 17 regions of the country. To date, these access points have already allowed the public to consume a total of 806TB of internet data.
The supply of these managed services between DICT and ComClark is a project implemented with We Are IT Philippines, Inc. and Telered Technologies and Services Corp. Currently, 97% of the sites have already been activated and accepted and are expected to be completed by the end of this year.