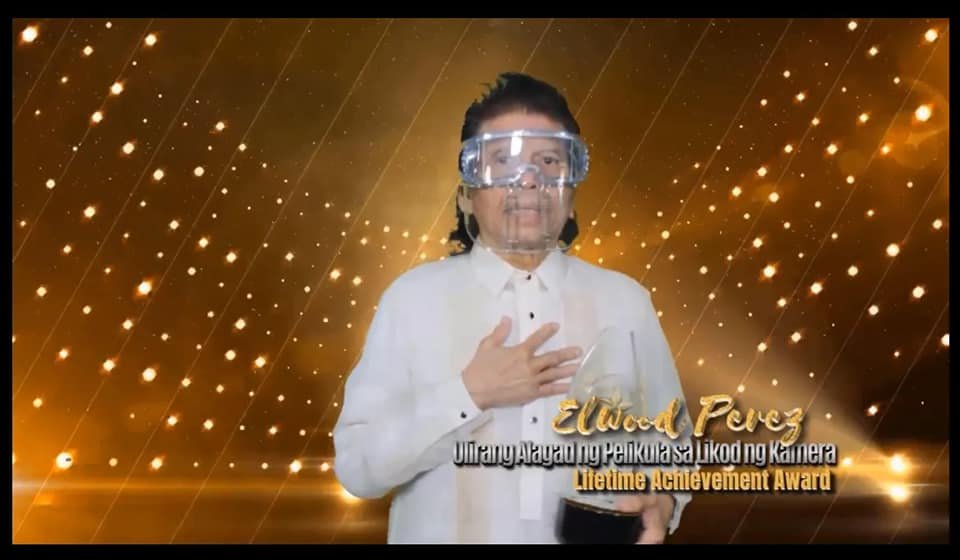 MABALACAT CITY — Film director Elwood Perez received the Ulirang Alagad ng Pelikula sa Likod ng Kamera Lifetime Achievement Award from the 36th Star Awards for Movies of the Philippine Movie Press Club last Sunday, Sept. 26.
Perez, who is on his 50th year in the film industry, was honored by the Film Development Council of the Philippines' Philippine Film Archive through a retrospective, including free screenings of his notable films at FDCP Channel. Register at http://fdcpchannel.ph to watch the films up to Sept. 30.
Mayor Cris Garbo initiated honors for Perez in December 2020. The council of Mabalacat City, the director's hometown, passed Resolution No. 242 "giving due recognition for his valuable contribution to the Filipino film industry."
The provincial legislative board also approved Resolution No. 6540 "expressing recognition and commendation for his remarkable achievement as a film director and significant contributions to the Filipino film industry."
Both resolutions, encased in glass, were presented by Garbo.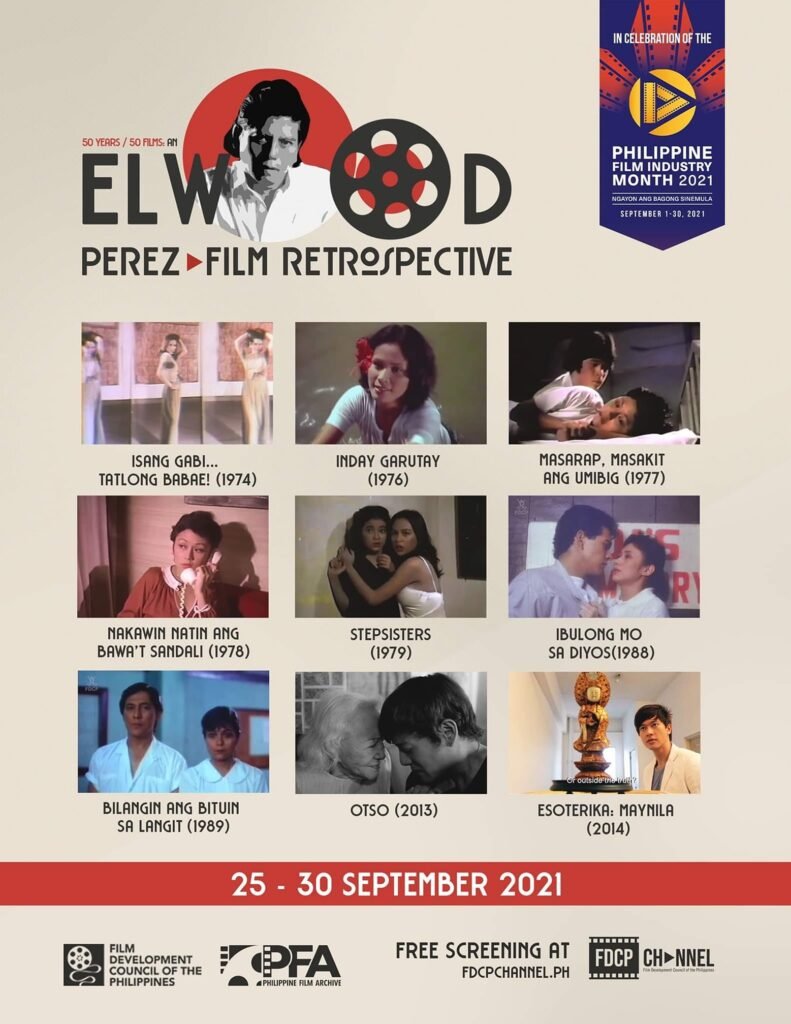 EL MAESTRO
"I'm not successful with money so I am happy being recognized now," the director, nicknamed "El Maestro," said, eliciting some laughter.
Then he spoke of his milieu as an artist. "Mabalacat was so picturesque back then. I have many relatives so I moved around the town as a boy. I think that is the reason my films are picturesque."
He shared that his journey in film-making began with watching movies at 3 years old together with his caregiver, Ramon Amar.
He made his first movie, Blue Boy, starring Fred Cortez Jr. in 1970 under Joy Productions. It was Cortez, he recalled, who "plucked" him out of two jobs — scriptwriting for the drama anthology Balintataw on ABC-5 and teaching English in San Beda University.
Perez's filmography stood out for many things, according to Robby Tantingco, head of the Center for Kapampangan Studies of the Holy Angel University and town mate.
Perez, he said, made quality but blockbuster movies, reinventing also the genre of bomba to bold.
He discovered talents and worked with the best artists, earning two best director awards from the Film Academy of the Philippines and three from the Film Academy of Movie Arts and Science.
Now 74, he has outlived his contemporaries like Lino Brocka, Ishmael Bernal and Celso Ad Castillo.
After helming less than 50 movies, Perez rarely made films in the last two decades. "I thought I was repeating myself. I was getting formulaic."
"I quit because I quest for the original thought," he explained.
He broke out of that less productive period, after convincing himself that "an artist could establish conventions."
His latest works, called the Manila Trilogy, consist of Otso in 2013, Cobarde 22 in 2016 and recently, Exegesis.
In a somewhat unselfish way, Perez said: "film is a collaborative effort." – PNN