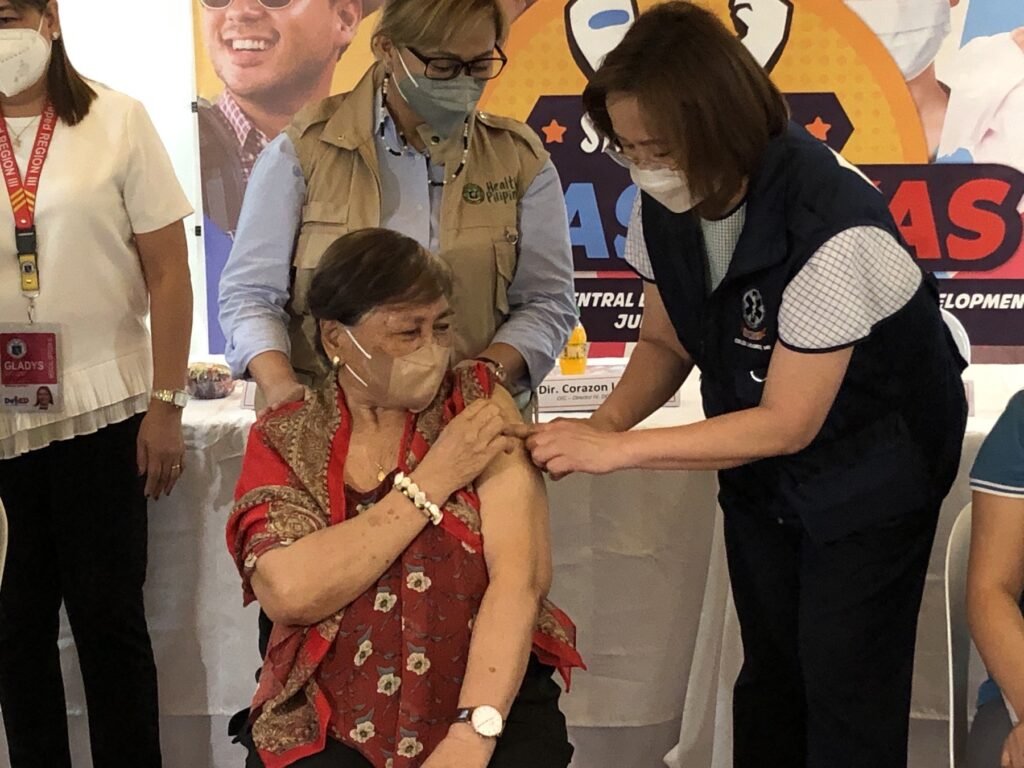 CITY OF SAN FERNANDO – The Department of Health has launched the national vaccination drive of COVID-19 booster shots for eligible populations in Central Luzon.
Dubbed PinasLakas!, the campaign aims to jab booster shots to about 50 percent or 23.8 million of the target population in the first 100 days of the administration of President Ferdinand Marcos Jr.
DOH OIC-Undersecretary Charade Mercado-Grande emphasized that under the PinasLakas vaccination drive, the national government is making the vaccines more accessible and available in community settings including markets, places of worship, malls, transport terminals, offices, factories, plazas, and schools.
"For the past two and a half years of fighting the COVID-19 pandemic, we have seen that through unity among us, we can now see the easing of COVID-19 restrictions. Through our participation, let us together make the Philippines stronger," she said.
Filipinos 12 years old and above are eligible to receive a first booster shot; while senior citizens, health workers, and immunocompromised adults may get their second booster jab.
In addition, the PinasLikas! Campaign is also geared to vaccinate 90% of the target Priority Group A2 or the senior citizens in the next three months.
"DOH is opening its doors for you to be vaccinated. The vaccination is not only limited to our fellow government workers but to their families as well. We are able to fight COVID-19 through unity, and through this campaign, let us strengthen our health by being vaccinated," Grande pressed.
The agency reported that only about 77.6% of the senior citizens were covered in the vaccination; while 19% of the total eligible population received their booster doses, as of July 4.
With this, DOH OIC-Regional Director Corazon Flores is encouraging all eligible population to avail themselves of the COVID-19 vaccines, and booster doses which is critical in maintaining the wall of immunity of the country against the disease.
"I am encouraging everyone here in Central Luzon to strengthen your immunity against COVID-19. We will be able to fight it by means of getting vaccinated and availing primary booster, and the second booster which will be inoculated to senior citizens and those with comorbidities to give them additional protection," she said.