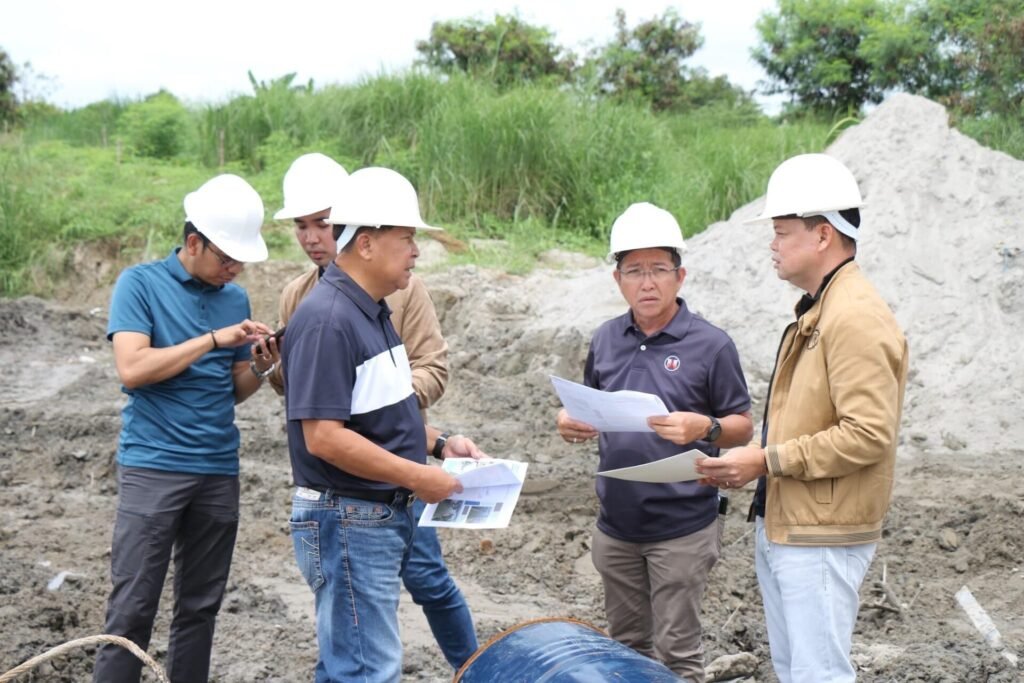 CITY OF SAN FERNANDO — Officials from Department of Public Works and Highways (DPWH) Regional Office III inspected two major projects in Pampanga being implemented by the Regional Construction Division.
These projects include the P193-million, 2,465-linear meter flood control project at the Sasmuan Section of Guagua-Pasac River and the P426-million Lubao Section of Lubao-Guagua-Minalin-Sto. Tomas (LGMST) Bypass Road.
Construction Division OIC-Chief Jayson Jauco said the Guagua-Pasac River flood control project has an actual accomplishment rate of 48.91 percent.
"The project, which utilizes Geotube technology, includes dredging works along the river channel and embankment activities to desilt the waterway, construct a flood mitigation structure, stabilize the riverbank, and prevent erosion," he explained to Regional Director Roseller Tolentino and Assistant Regional Director Melquiades Sto. Domingo.
Tolentino, as part of the evaluation, assessed the progress of the desilting works and emphasized the need to construct a road dike atop the flood control structure, considering the area's challenging access to the local community situated in a low-lying zone prone to flooding.
He also instructed Jauco to review the approved project plans and consider the construction of connecting road dikes in the area leading to Guagua, which would eventually connect to Jose Abad Santos Avenue.
Additionally, the directive included construction of an interchange connecting the area to the viaduct being built parallel to the site, which is part of the LGMST Bypass Road project.
Tolentino explained that the construction of access roads would enable motorists from Porac and Sasmuan to easily reach the LGMST, which is currently under construction.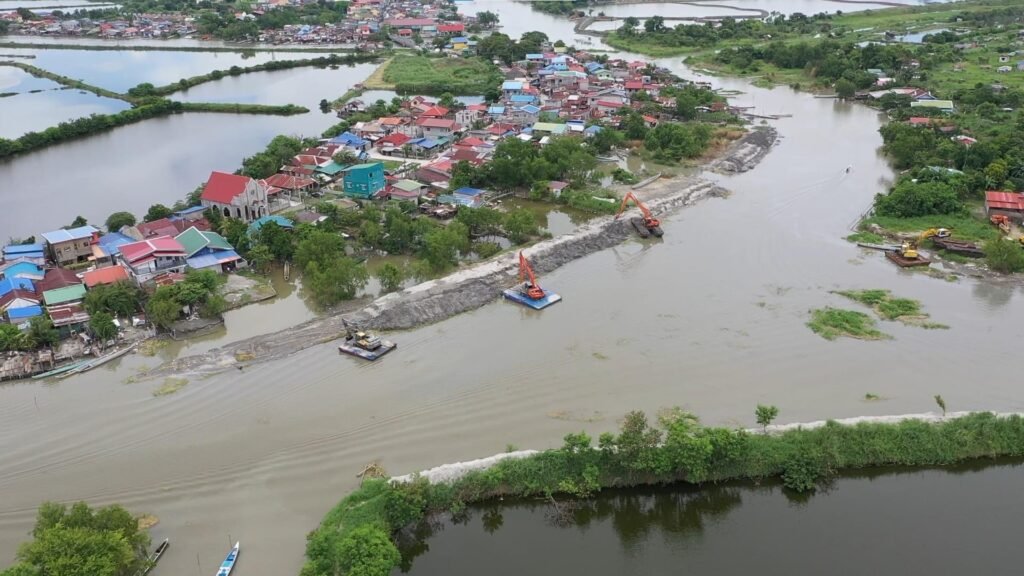 Finally, DPWH officials inspected the progress of Section 6 of the LGMST Bypass Road project.
Project Engineer Juanafe Magpayo outlined the scope of ongoing improvements which involve embankment, installation of separation Geotextile, sodding, placing of topsoil, and construction of a series of box culverts.
Tolentino directed efforts to identify and address any funding gaps to ensure the successful completion of the project.
He emphasized that DPWH remains committed to implementing these projects, contributing to Central Luzon's infrastructure development, and improving the lives of its residents.