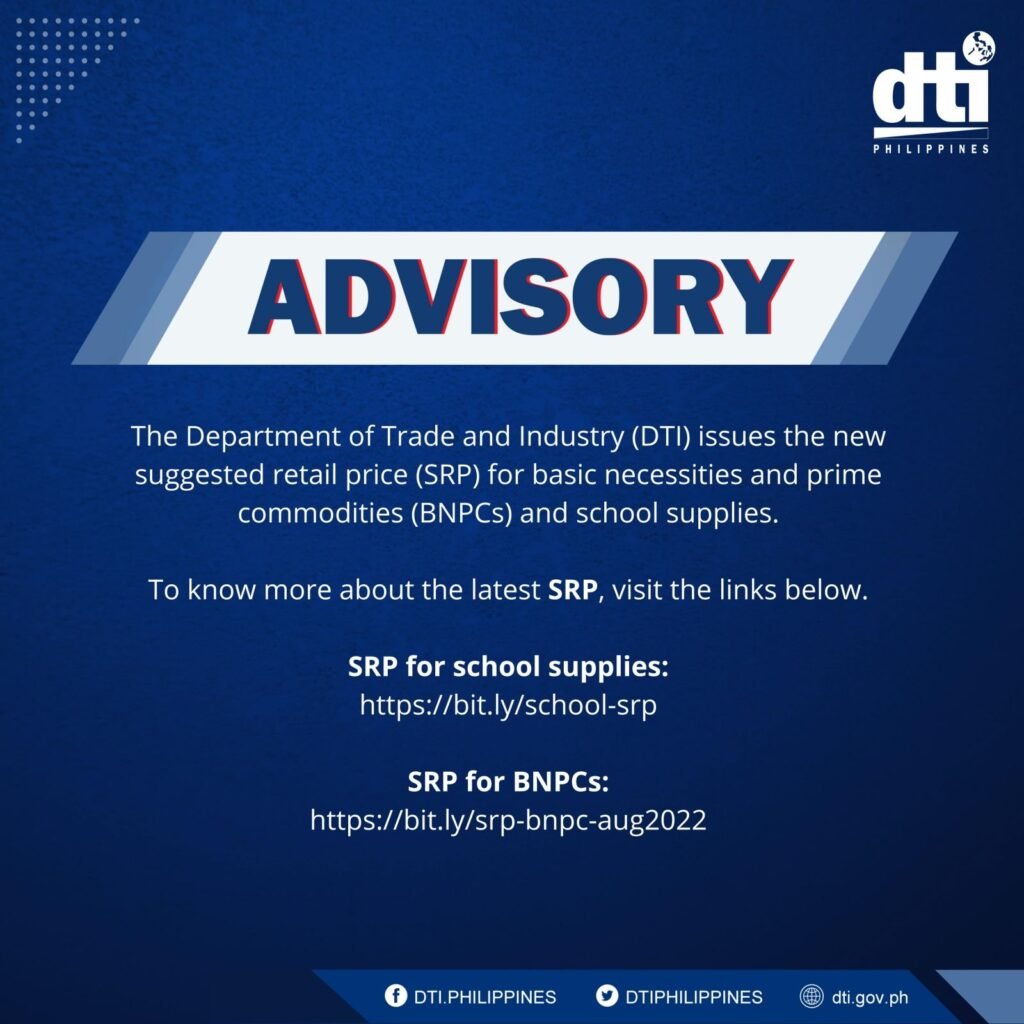 For the first time in two years, the Department of Trade and Industry has released the suggested retail price (SRP) table for school supplies in time for the resumption of face-to-face classes this month.
The latest SRP, released on August 12, contains not only the price but the brands, designs and specifications of the products.
For notebooks, the individual price ranges from ₱17.50 – ₱34. A bundle (six pieces) promo pack for notebooks costs between ₱129.75 and ₱164.75. Writing pad papers for Grades 1 – 4 is priced at ₱14 up to ₱24 while a pack of three pads costs ₱50.
An intermediate pad costs between ₱22.50 and ₱30.
Pencils range from ₱18 – ₱27 for a pack of 3. On the other hand, ballpens would cost ₱4.75 to ₱19 per piece. A pack of three ballpens is priced at ₱16 to ₱32.
An eight-piece crayon box cost ₱18 – ₱27 while a 12-piece box is offered at ₱32. Meanwhile sharpeners should be priced between ₱14 and ₱54 and ruler between ₱13 and ₱39.
The said SRP will serve as a guide for consumers in comparing prices when purchasing school products. DTI 3 Regional Director Leonila T. Baluyut said that the SRP would help parents and students compare prices in different stores. She encourages buyers to canvass, or check other suppliers as other stores may offer the same product at a lower price.
The DTI also issued guidelines when buying school supplies. According to the agency, buyers should check the number of pages for notebooks and pad papers, the brand name, type of paper used, and the address of the manufacturer. As to crayons, they must check the brand name or trademark, address of manufacturer and a "non-toxic" signage or label indicating that the product was checked and passed the allowed toxicity level by the Food and Drug Administration.