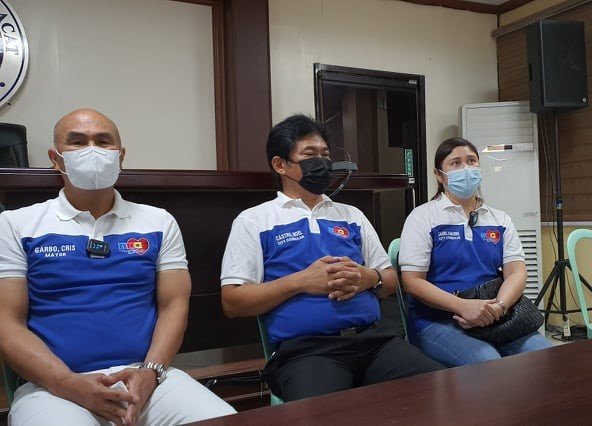 MABALACAT CITY – Councilor Marjorie Morales-Sambo vowed to support the re-election bid of Mayor Crisostomo "Cris" Garbo, stressing he is doing well as the top local chief executive of the city.
Marjorie's father, former Mayor Marino "Boking" Morales, is running against Garbo.
"I already made my commitment to Mayor Garbo and I honored it. Besides, Mayor Garbo is doing a tremendous job of serving the people. I have to stay with the performing team," said Marjorie, shortly after they filed their certificate of candidacy on October 7.
Marjorie said Garbo is helping a lot, especially the sick residents.
Meanwhile, Councilor Noel Castro said he will also support the reelection bid of Vice Mayor Gerald Guttrie "Geld" Aquino.
Aquino is running against former Vice Mayor Christian Castro Halili, who is the first cousin of Councilor Castro.
Castro said Aquino "also did well as vice mayor of the city. " He said Aquino was instrumental in passing ordinances and resolutions crucial to the success of the local government in serving the people.
"We support the team of Garbo and Aquino because of their good performance. Politics is different from family," said Castro, who is one of the councilors in the slate of Garbo.
Morales and Halili are political allies.
In 2019, Garbo defeated Halili in the mayoralty race, while Aquino won over Morales in the vice mayor contest.