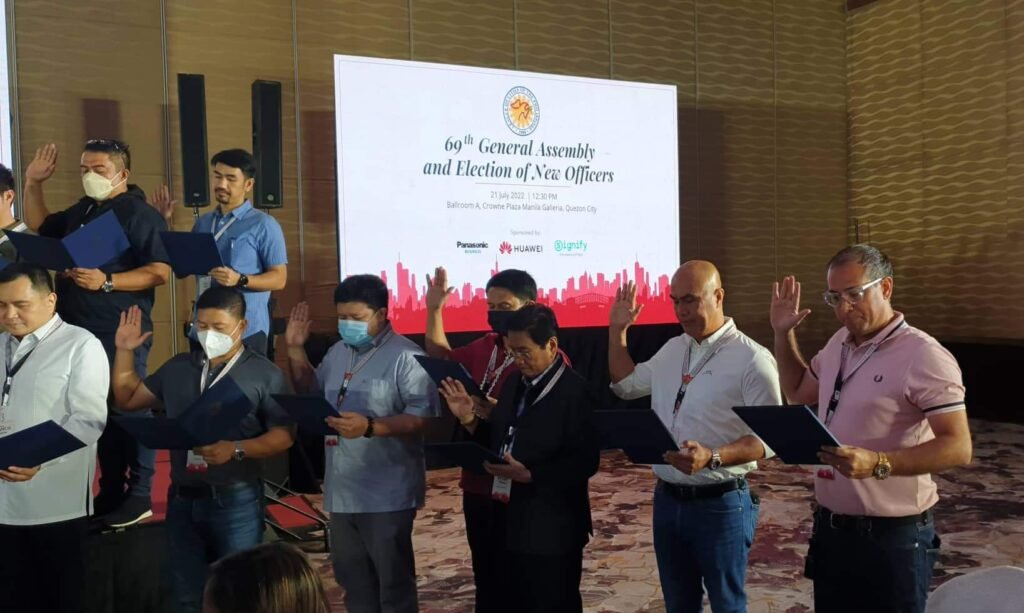 MABALACAT CITY – Mayor Crisostomo Garbo is now the new focal person for health of the League of Cities of the Philippines (LCP).
After a formal election during LCP's 69th general assembly held at the Crowne Plaza in Quezon City on July 21, Garbo welcomed his new position, revealing that he was able to speak with President BongBong Marcos as he was being favored for the role for his outstanding performance in Mabalacat amid the pandemic.
"I accept this position with pride as it is also a validation of our work and efforts in our city to continue what we are doing to mitigate the virus. We are still in a pandemic and we are all trying to recover from its effects – from our local economy to tourism, while at the same time trying to manage the cases within our communities," said Garbo. "We will keep going so we can continue to lead by example."
Garbo successfully managed the COVID-19 Response Integrated System (CRIS) program in Mabalacat City, and its effective implementation earned various recognitions including the highest overall vaccine utilization rate in Central Luzon.
Through the CRIS program, Mabalacat was also recognized as the first in Region 3 to implement its paperless system in all its vaccination sites through the Department of Information and Communications Technology's vaccine administration system and in collaboration with Mabalacat City College – Management Information Systems.
Mabalacat also used its existing digital hubs that are located strategically across the city for internet learning to ensure adequate and reliable connectivity.
Garbo said he will continue to strengthen the system and foundation on health as the country continues its measures against COVID-19 especially as new variants continue to emerge.