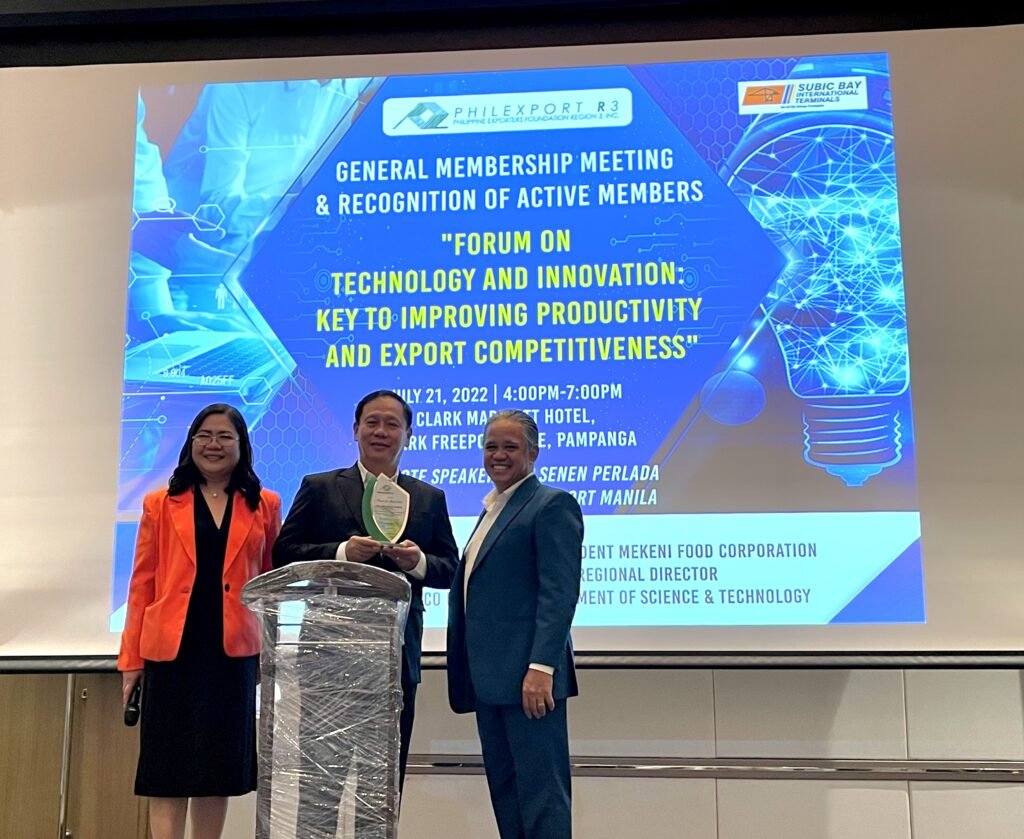 CLARK FREEPORT — With overwhelming gratitude, Mekeni Food Corporation (MFC) executives thanked Philippine Consul General Elmer Cato and other leaders for helping Mekeni products penetrate the US market.
Delivering his topic on opportunities amidst challenges during the PhilExport 3 General Membership Meeting, MFC President Prudencio Garcia proudly shared his US visit and the overwhelming support of Cato and fellow Filipinos when Mekeni introduced the tocino, hotdog and "Bayani" line products like kikiam and fishball, to the market.
"We thank our Consul General Elmer Cato who facilitated meetings with leaders and fellow Filipino communities who said they are willing to support us," Garcia said.
Garcia said while everybody was affected by the Covid-19 pandemic, Mekeni still kept moving forward for its people. He narrated how their meat processing company came up with "Bayani" line to help others rise amidst the pandemic.
"I told our people that we will rise by helping others, and we did, by launching our "Bayani" products like siopao, siomai, kikiam and fishball, without knowing that these products will pave the way for us in the US market," he said.
Last year, MFC started exporting kikiam and fishball in the West Coast and gained high patronage by Fil-Am communities. Just a week ago, they started exporting tocino and hotdog products in Northeast America.
Mekeni, which has been exporting to Dubai, Bahrain, Brunei, Australia, Canada, and UK, is also the first Filipino food company allowed by the Japanese government to export products in the country.
Other Bayani products are siopao, kikiam, siomai and fishball that caters to small entrepreneurs.