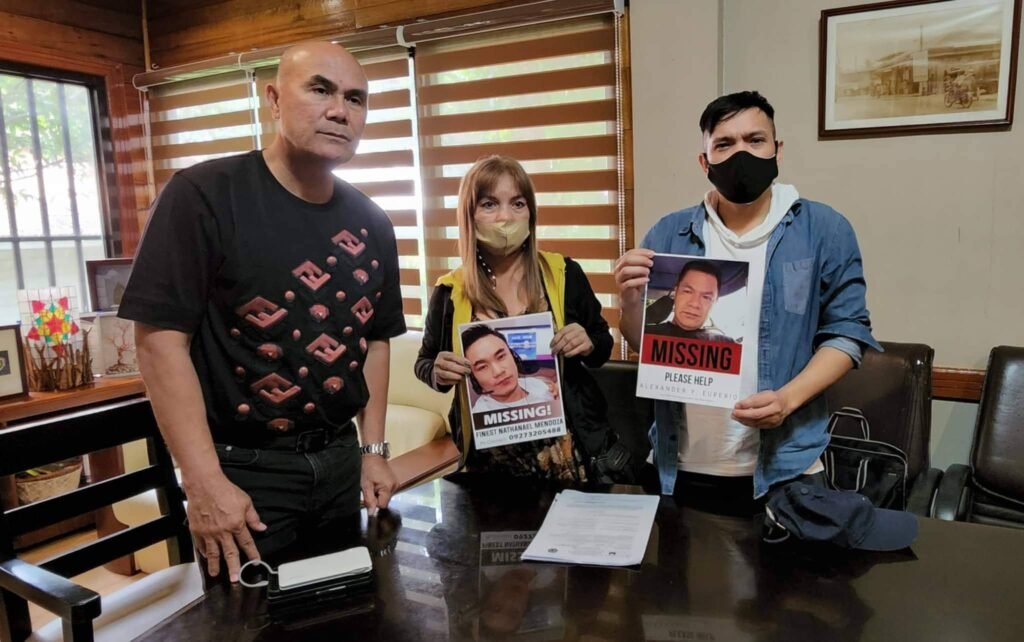 MABALACAT CITY – Mayor Crisostomo Garbo has assured the relatives of five abducted individuals in Barangay Dau here of the city's assistance in finding the whereabouts of their missing loved ones.
Garbo, on Tuesday, met with parents and relatives of the missing men, identified as: Finest Nathaniel Mendoza, 37 years old; Nomer Gonzales, 59 years old; Jonjon Flores, 28 years old; Alexander Euperio, 45 years old; and, one identified only as "Warlie."
Mendoza, Gonzales and Flores are all from this city while Euperio is from nearby Angeles City. They were reportedly taken by armed men in civilian clothing at the Pineda Compound in Barangay Dau last August 21, 2022.
Mayor Garbo said that regardless of the reason behind their disappearance, justice must prevail and that they must be found.
"Huwag po masyado mag-alala. Ang pamahalaan po ng Mabalacat ay nasa likod ninyo at hindi po tayo titigil sa paghahanap," Garbo told relatives.
Garbo ordered local police to intensify search and has also called on the public to help locate the missing men and report any information to the police.
He said that city police must continue tapping other police stations in the province and other law enforcement agencies for any information that could lead to the whereabouts of the missing individuals.
Mabalacat PNP has issued a flash alarm and declared Mendoza as missing after his family reported the abduction to the local police on August 24.
Any information on the missing individuals can be relayed to 0927.254.4990.