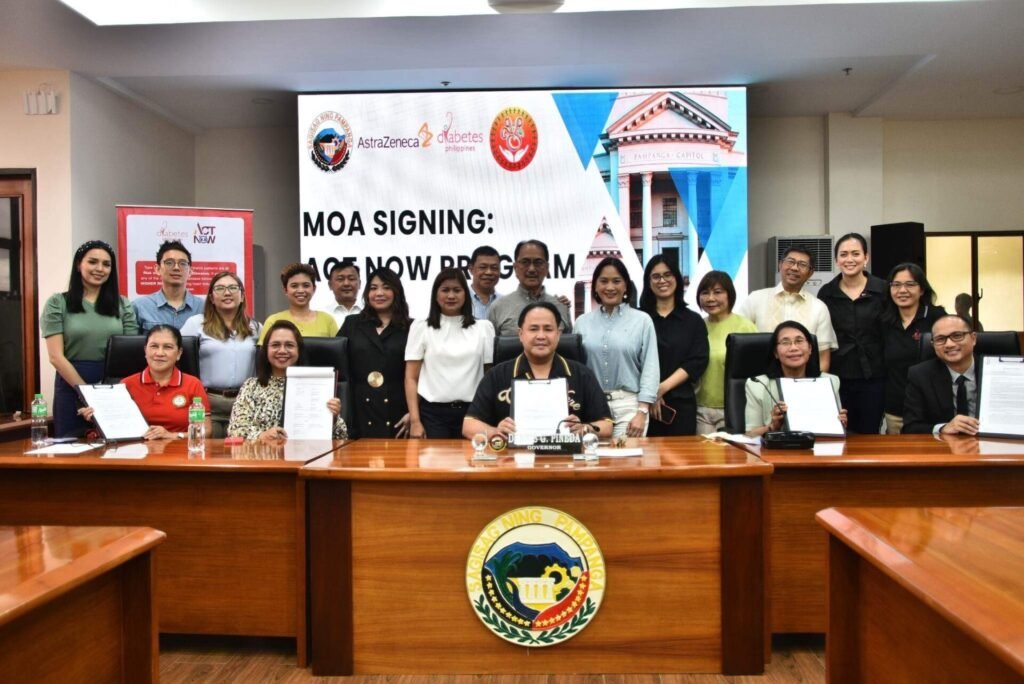 CITY OF SAN FERNANDO — The Provincial Government of Pampanga and AstraZeneca Philippines formally signed a memorandum of agreement (MOA) on Addressing Complications Today through a Network of Warriors (ACT NOW) program on Friday, October 6.
In line with the ACT NOW program, Governor Dennis "Delta" Pineda received a total of 10 compact Urine Albumin Creatinine Ratio (UACR) machines with strips to test and analyze urine samples intended for 200,000 patients.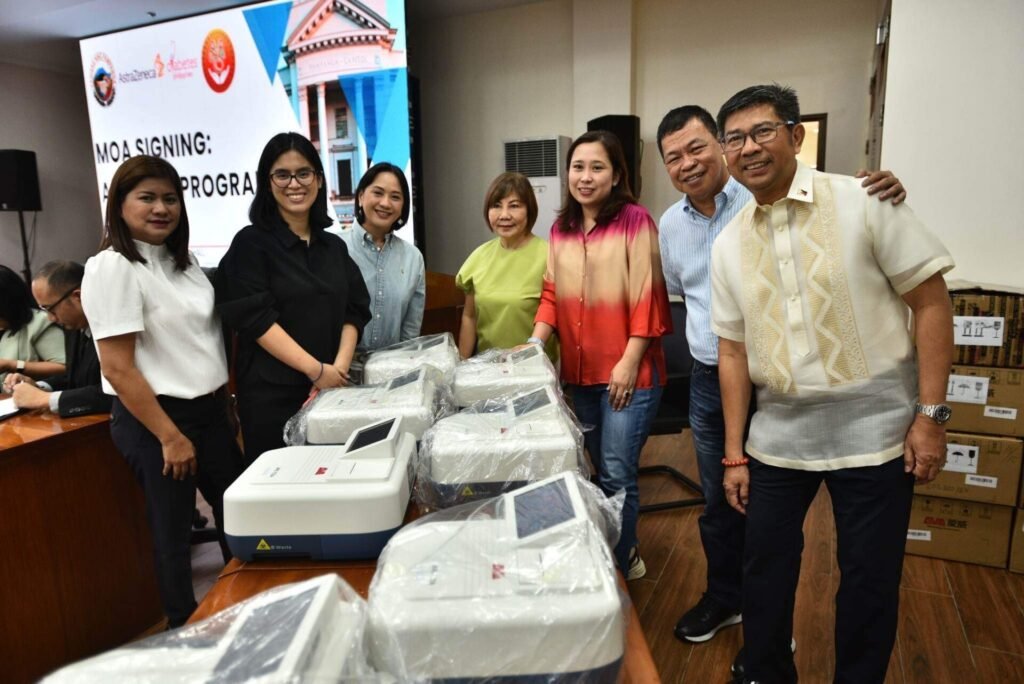 "This program is beneficial for our province since there are a lot of kidney-related cases in Pampanga. Vice Gov. Nanay was very happy when she found out about ACT NOW as it is aligned with our Alagang Nanay Program that focuses on preventive health care for the welfare of the Kapampangans," said Gov. Pineda.
The Governor underscored the positive impact of ACT NOW which will help lessen the expenses of the province and also prevent the worsening of the patients' conditions from Chronic Kidney Disease to renal failure and other complications.
"We are very much elated with our partnership with the Pampanga government and we look forward to help Kapampangan constituents and prevent the progression to dialysis," said Dr. Cyril Tolosa, AstraZeneca Phils. Medical Director.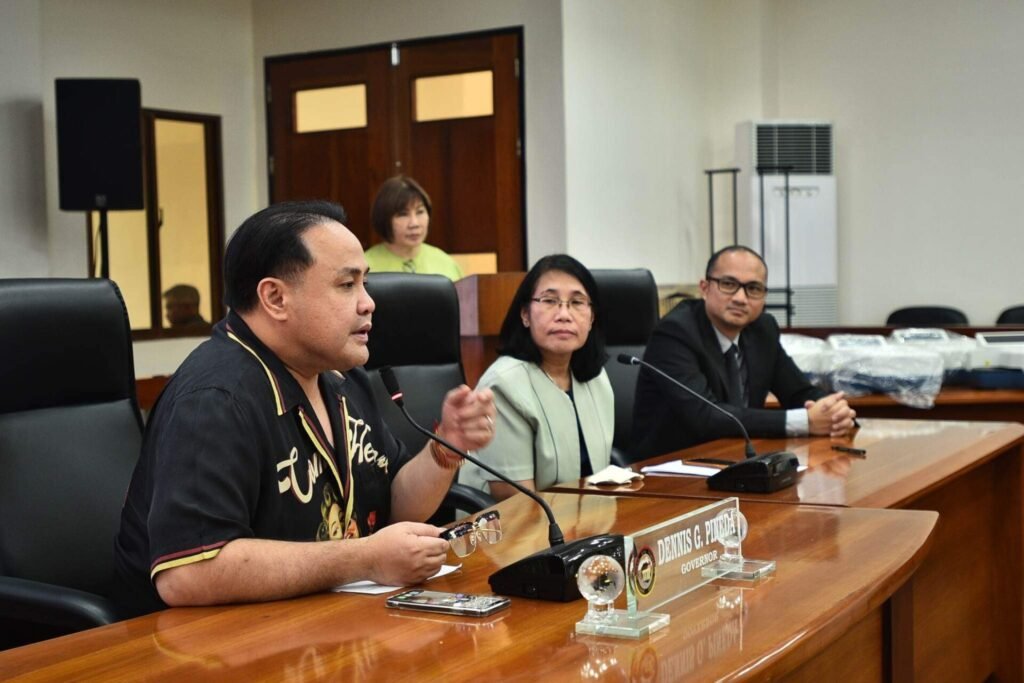 Dr. Cynthia Sanchez, Board of Trustees member for Diabetes Philippines, Philippine Association of Diabetes Educators President Dr. Lanie Baldiviso and Diabetes Nurse Educators of the Philippines representative Laden Florido also signed the MOA.
Witnessing the MOA signing were Special Assistant to the Governor Angelina Blanco, Board Members Benny Jocson, Fritzie David-Dizon, Sajid Khan Eusoof, Mica Gonzales, Jun Canlas, Cherry Manalo, Gabby Mutuc, and the chiefs of District Hospitals in the province.
#
KIDNEY PREVENTIVE CARE. The Provincial Government of Pampanga led by Governor Dennis "Delta" Pineda signed a Memorandum of Agreement with AstraZeneca Phils. for the ACT NOW Program. (Photos by Gerald Gloton/ Pampanga PIO)