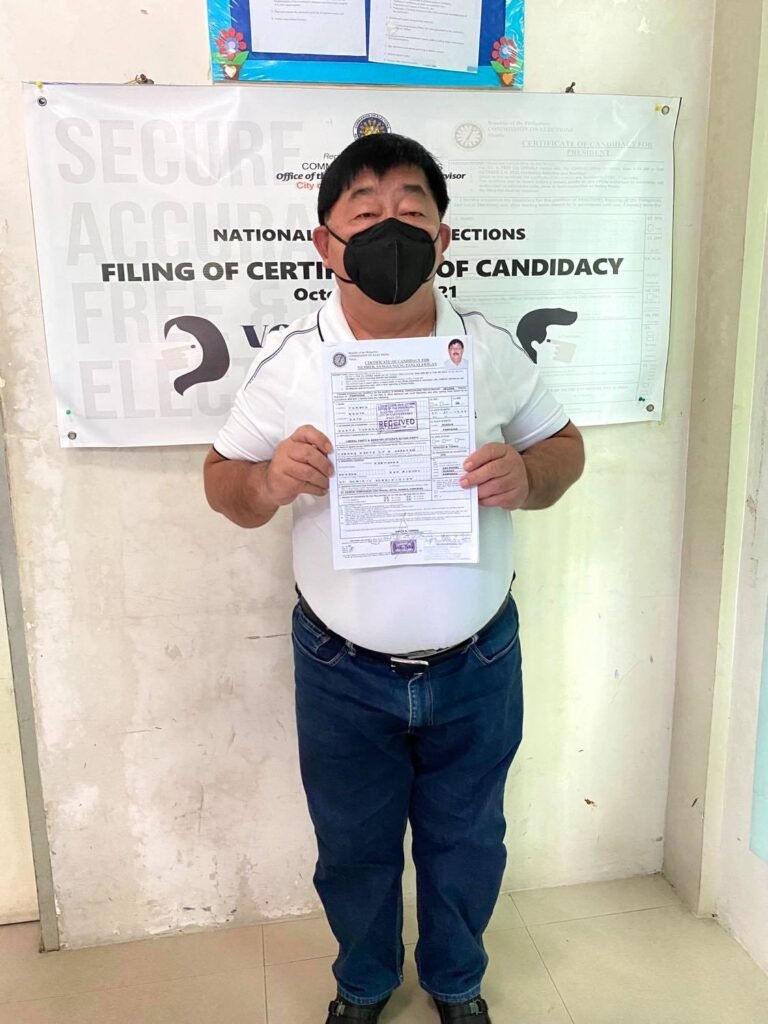 CITY OF SAN FERNANDO — Guagua Mayor Dante Torres filed on Friday his certificate of candidacy for a seat in the Sangguniang Panlalawigan (provincial legislative board).
Torres, who is due to complete his third term in office, is one of four candidates seeking to represent the second district.
The three others are incumbent Board Members Mylyn Pineda-Cayabyab and Fritzie David-Dizon and Guagua Vice Mayor Sajid Eusoof.
Though Torres is a member of the Liberal Party, he is running as a local independent bet.
The second district consists of Guagua, Lubao, Sasmuan, Sta.Rita, Floridablanca and Porac.
Torres, 66 and an accountant by profession, said that he intends to "help the governor in legislation."
His priority programs would be on public health, trade and commerce, creation of economic zones and environmental protection. ."
The district, according to him, is "ripe to become the industrial center of Pampanga."
When asked, he said voters in the May 9, 2021 elections should choose candidates with track records of service and transparency.