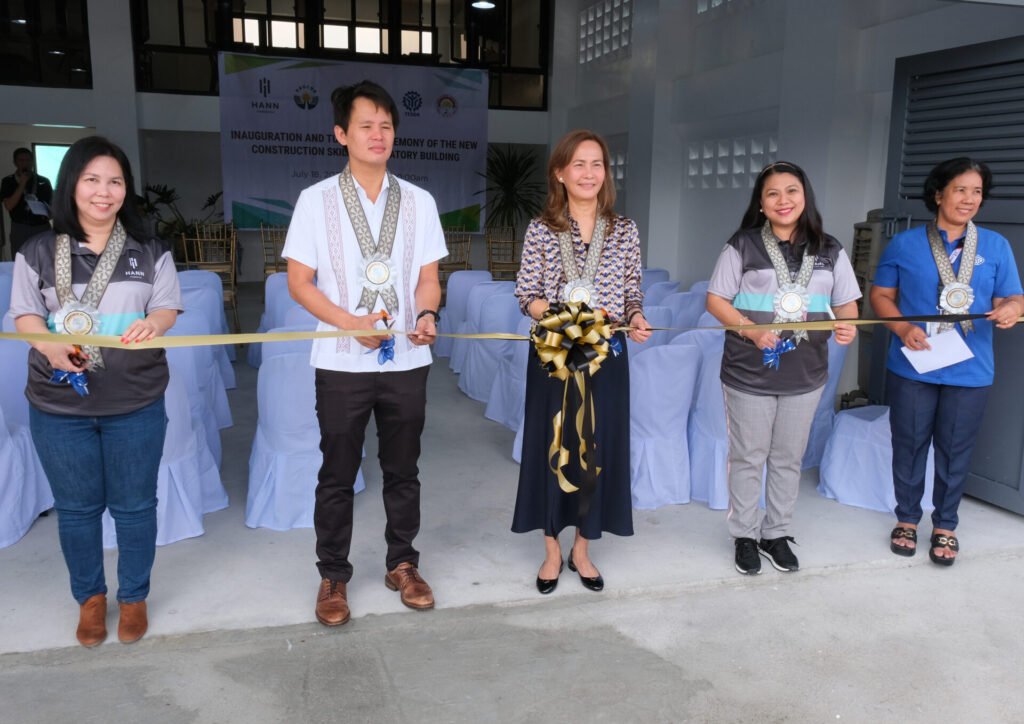 The Hann Foundation, Inc. (HFI) has turned over a Construction Skills Laboratory Center to Tarlac City after its recent inauguration and opening.
According to the Foundation, this transformative project is the result of a fruitful partnership between HFI and the Provincial Government of Tarlac (PGT) through its Tarlac Center for Learning and Skills Success (TCLASS).
In 2020, the foundation's networking efforts revealed the need and aspiration of PGT's Tarlac Center for Learning and Skills Success (TCLASS) for a dedicated laboratory center to enhance their carpentry, masonry, and heavy equipment operation training program.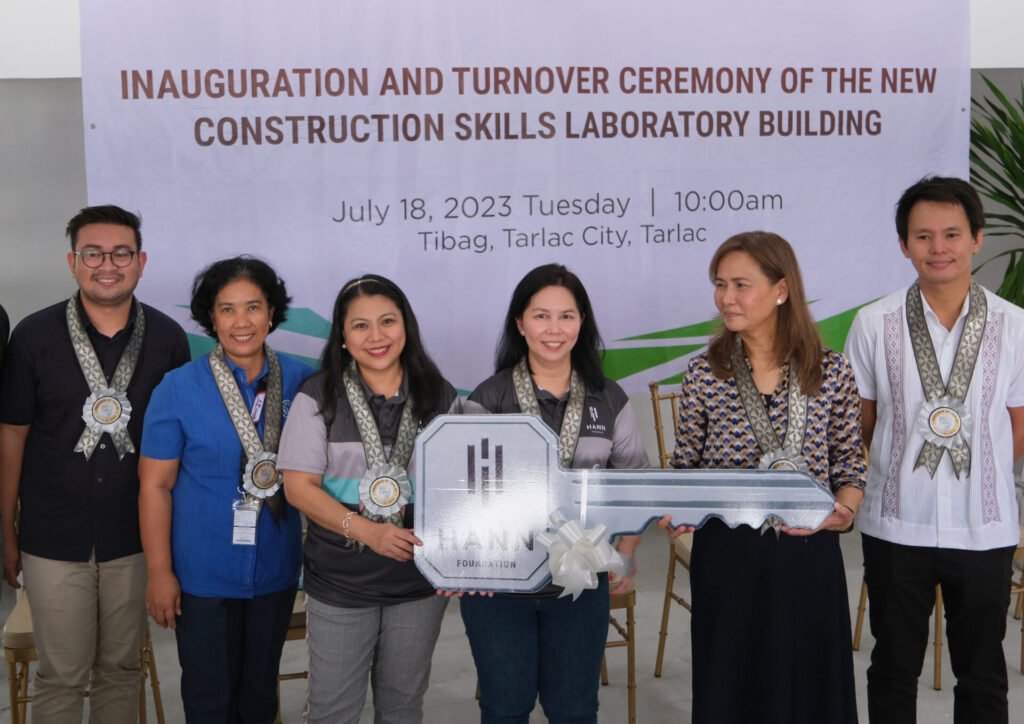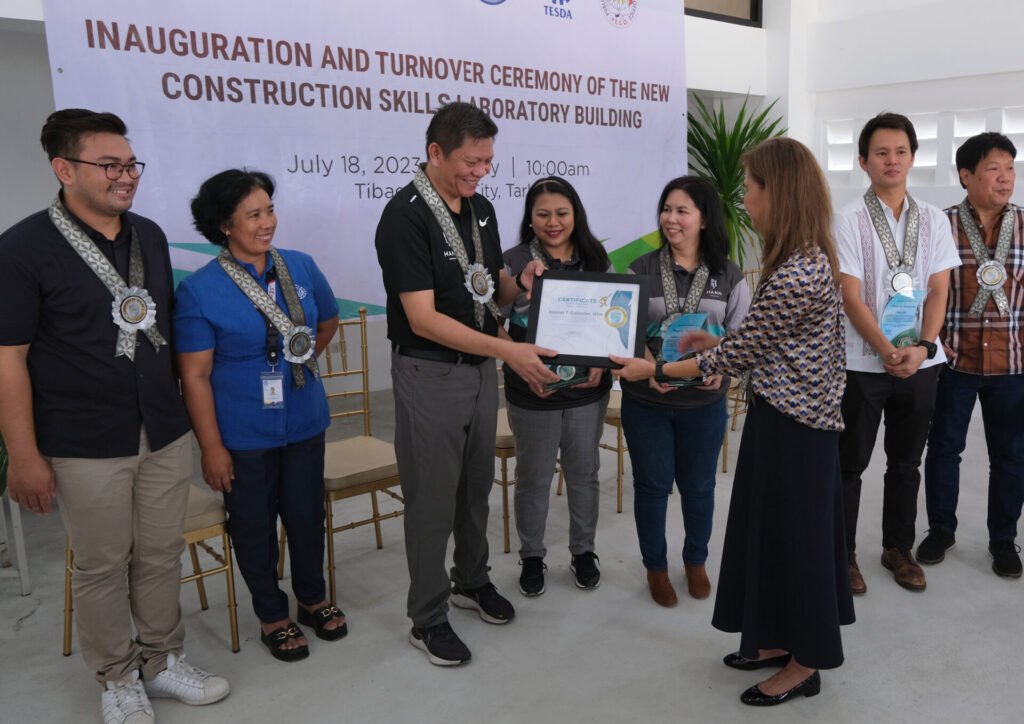 Understanding the significance of this trade, HFI partnered with PGT, resulting in a memorandum of agreement to establish the first Construction Skills Laboratory Facility.
This facility and program aim to empower individuals with high-quality training, nurturing the development of skilled masons, masonry trainers, foremen, and entrepreneurs.
During the turnover ceremony, Mitchell Amador-Estacio, representing the Board of Directors of HFI, expressed the organization's commitment to community welfare.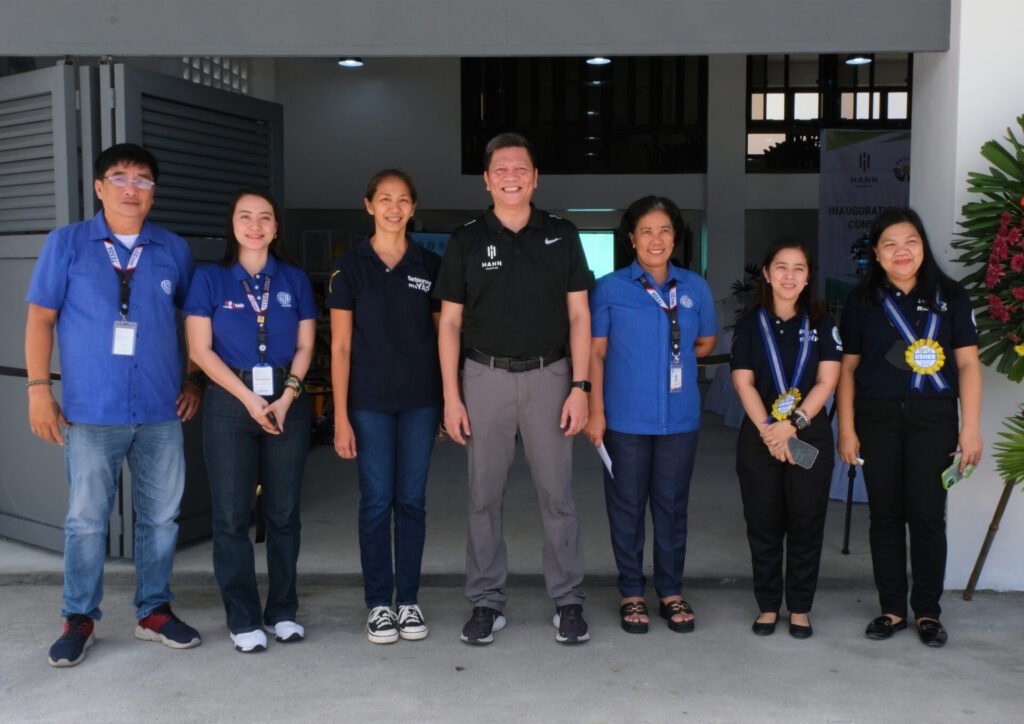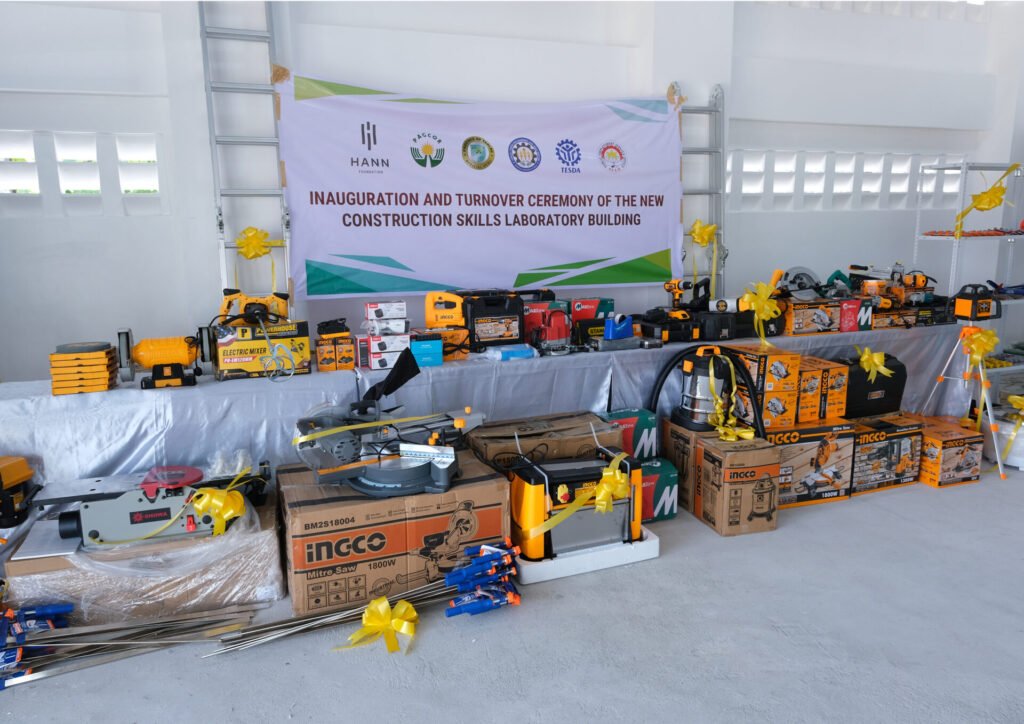 "We have always been more than just a corporation or a developer. Through our corporate foundation, Hann Philippines' commitment to support communities is steadfast, inclusive, impactful, and sustainable. Aligned with our 4 Pillars of Care – Education, Health and Environment, Cultural Heritage, and Community Development – we proactively co-founded this Technical Vocational Program for Tarlac, to provide learning opportunities for carpentry and masonry skills crucial in the construction industry and playing a significant role in the development of the countryside, particularly in Central Luzon," she said.
Gov. Susan Yap, the incumbent Governor of Tarlac, wholeheartedly embraced the partnership with great enthusiasm.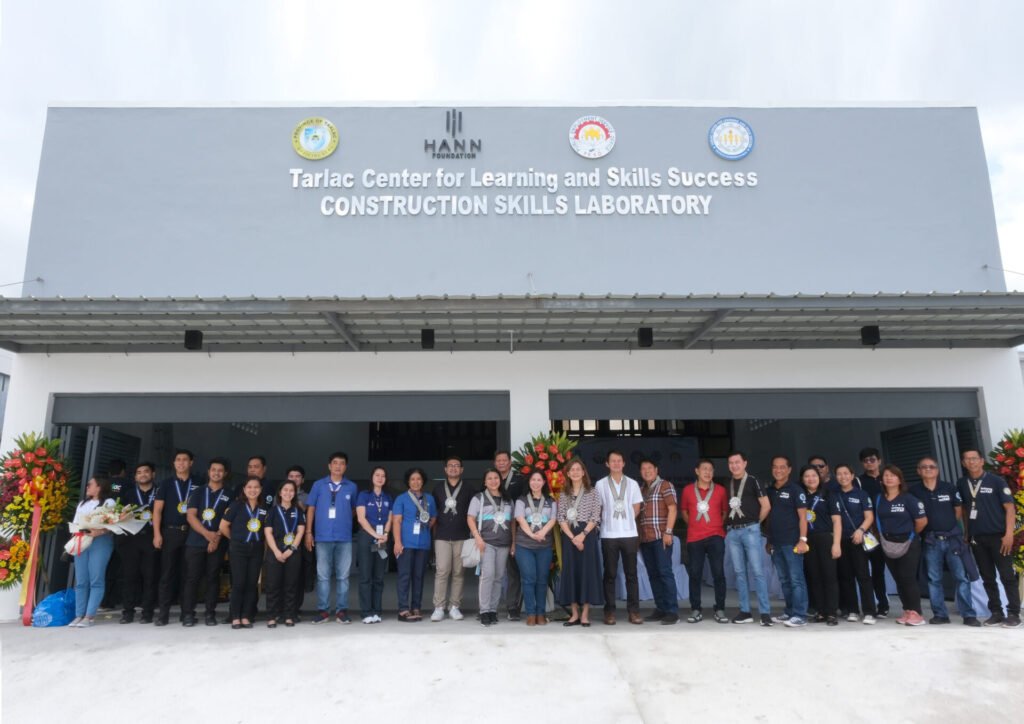 "We firmly believe that this program will not only equip NC2 graduates with valuable skills but also open doors to lucrative employment through Hann Group. The project's objective is to create livelihood opportunities for graduates by offering employment within the network of partners and contractors of Hann Reserve, Hann Philippines Inc.'s latest venture at New Clark City, Tarlac," the Governor said.
Cong. Christian Tell Yap, for his part, enthusiastically encouraged the people of Tarlac to enroll in TCLASS, expressing his delight in HFI's trust in the province for this project.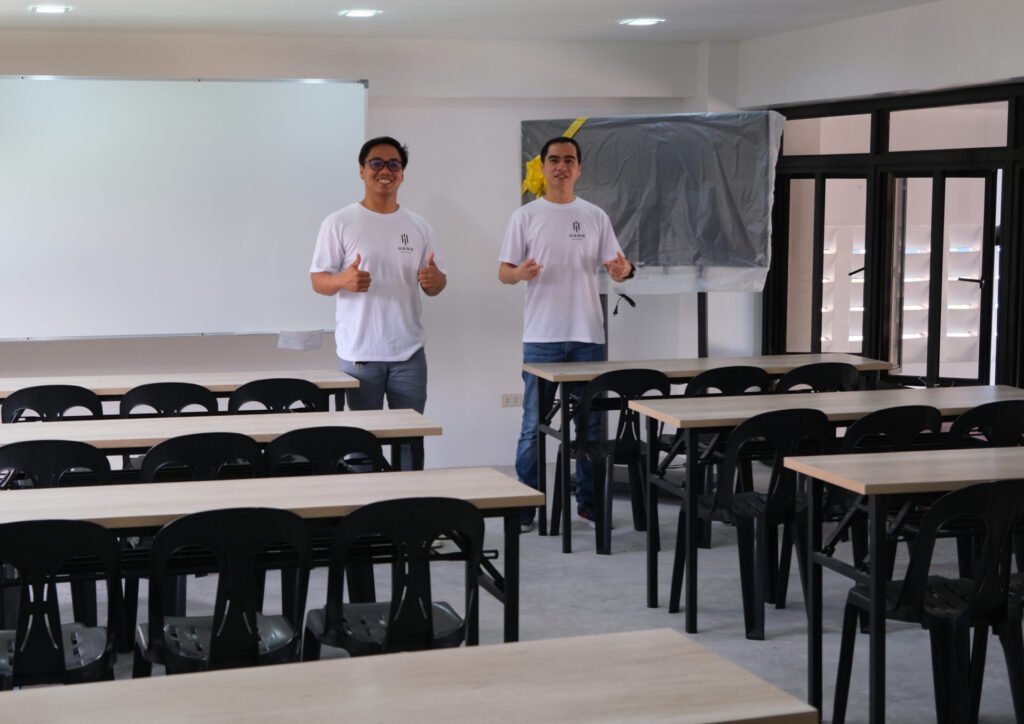 HFI constructed and donated the training center building, along with essential machinery required for training and education. This partnership, he said, is a sustainable initiative, empowering the community to establish their livelihoods and achieve financial independence.
Brian Gozum Pangilinan, a proud NC2 graduate in carpentry from 2021, expressed his joy and gratitude during the turnover ceremony. He expressed deep appreciation to TCLASS for providing him with the platform to acquire the invaluable skill of carpentry, which greatly benefited his family's furniture business.
As a living testament to the program's success, he proudly shared, "I can say that I am a testimony to the success of this program. It has significantly enhanced my abilities in creating cabinets and other furniture," Pangilinan said, as hevextended his heartfelt thanks to Gov. Susan Yap, Cong. Christian Tell Yap, and TCLASS for the great opportunity they provided him.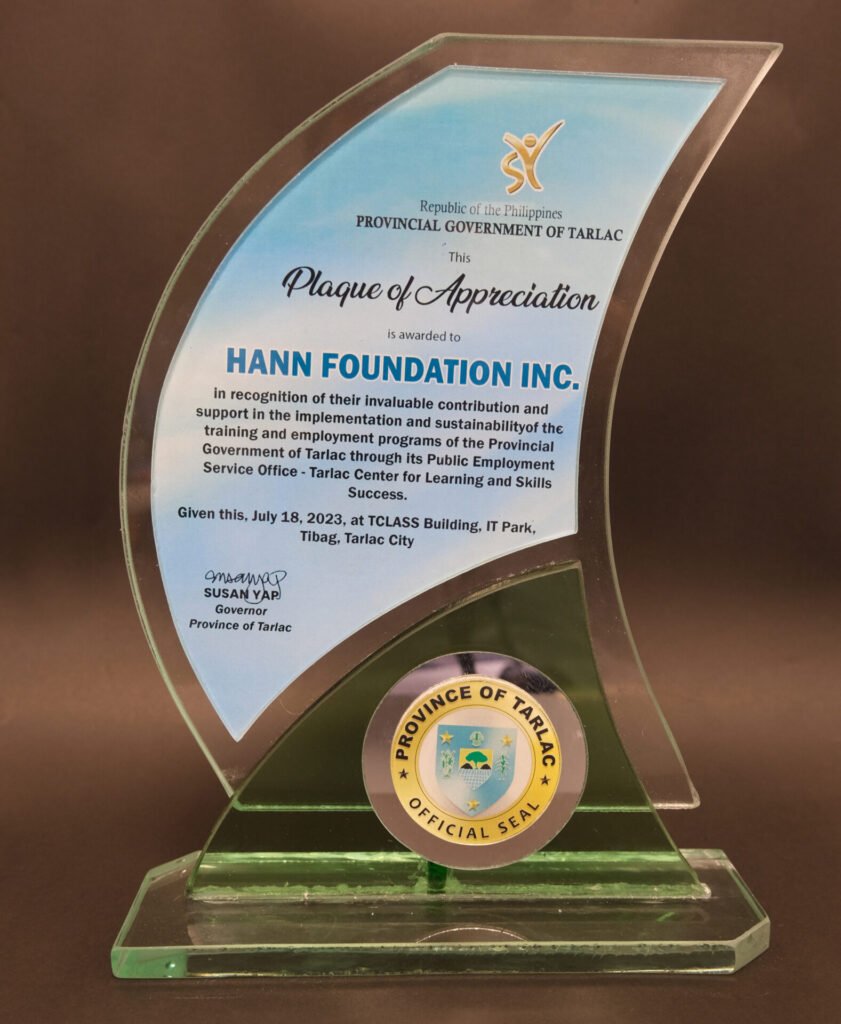 To wrap up the ceremony, Gov. Susan Yap awarded HFI with a plaque of appreciation, acknowledging their invaluable contribution and unwavering support in implementing the training and employment programs of the Provincial Government of Tarlac through its Public Employment Service Office – Tarlac Center for Learning and Skills Success.
The grand opening of this facility is not only a celebration of the significant impact achieved through a strong collaboration between the private and public sectors, but also a powerful reminder that collective efforts can result in remarkable transformation within our community, Gov. Yap said.
HFI and PGT are committed to actively participate in the ongoing discussions and initiatives centered around enhancing workforce development in the province of Tarlac.
"The Corporate Foundation of Hann Group remains steadfast in its commitment to collaborate with LGUs in areas requiring support. By combining dedication, hard work, and a shared vision, we can create a meaningful and far-reaching impact on our community and beyond, fostering positive change together," Estacio said.