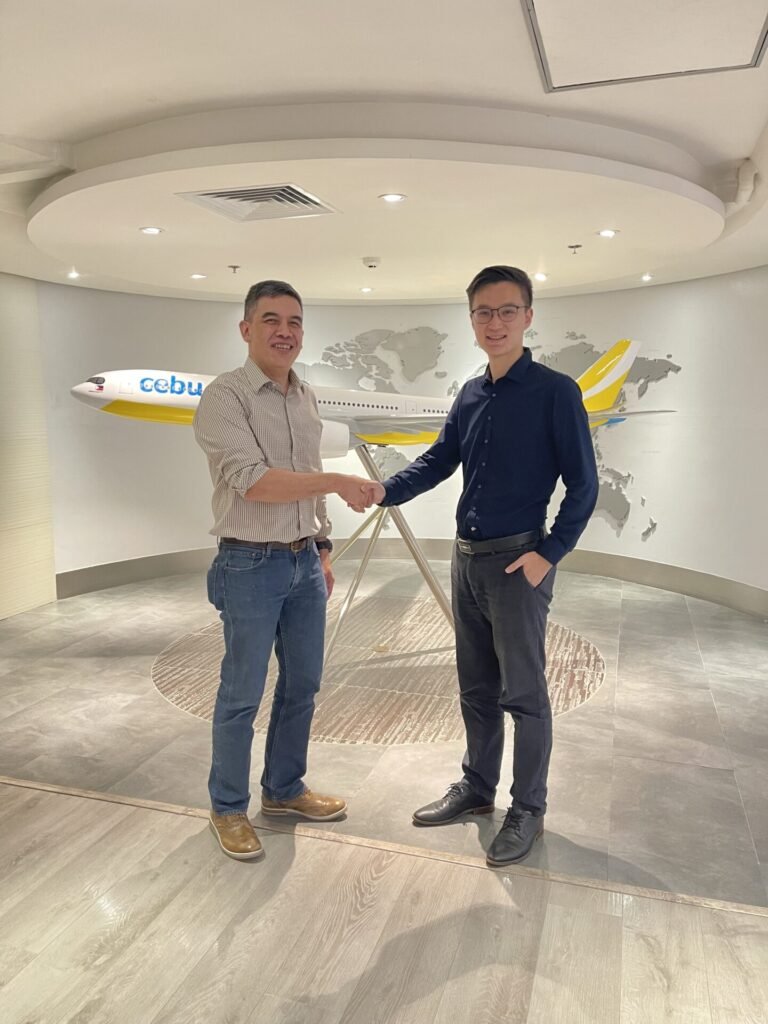 Cebu Pacific, the Philippines' leading airline, is partnering with South Pole to establish its climate strategy that will further strengthen CEB's commitment to environmental stewardship.
South Pole is a leading climate company that develops projects and solutions needed to enable everyone, everywhere, to make an impact on climate change.
In 2022, the International Civil Aviation Organization adopted a long-term global aspirational goal of net-zero carbon emissions by 2050 in support of the United Nations Framework Convention on Climate Change. A year earlier, the International Air Transport Association (IATA) declared its "Fly Net Zero" commitment to achieve net zero carbon by 2050.
"Cebu Pacific supports global aviation's goal of achieving net-zero carbon emissions by 2050. With South Pole's guidance and expertise, we will develop a robust plan of action to prioritize interventions for emission hotspots in our operations. This roadmap will consider and fuse together the tangible initiatives that we have already put in place, as well as plans that will contribute towards our aspirations of meeting aviation's net-zero commitment," said Mike Szucs, Cebu Pacific's Chief Executive Officer.
The engagement with South Pole involves CEB going through the rigorous process of understanding the greenhouse gas (GHG) emissions generated from its operations towards setting its near-term and long-term emission reduction pathways. This roadmap will build into CEB's current decarbonization strategy, which includes its fleet modernization program, fuel efficiency measures, successful integration of sustainable aviation fuel (SAF) into its operations, transition to electric vehicles, and tapping renewable energy, among others.
"CEB has been monitoring and reporting its Scope 1 and 2 GHG emissions since 2018. But as with other companies, Scope 3 emissions are a blind spot for Cebu Pacific, and we recognize the complexities in accounting for these emissions. To set a credible emissions reduction pathway, it is essential to have a comprehensive validation of our material emissions. Hence, we are tapping into South Pole's climate expertise in this area," said Alex Reyes, Chief Strategy Officer, who also leads sustainability in Cebu Pacific.
South Pole will support CEB in scoping its activities to identify the relevant Scope 3 emissions from its upstream and downstream entire value chain.
"To drive a sustainable long-term recovery in the aviation industry, we must continue to facilitate global climate action to achieve net zero by 2050, and CEB is in a great position to lead this change. By placing climate at the center of its strategy, we are confident that CEB will make great strides in its climate journey, and we are proud to support CEB in achieving its sustainability goals," said Shruti Singh, South Pole's Director, Climate Strategies for Asia Pacific.
CEB's climate strategy roadmap that will be developed under the engagement ensures that its emissions reduction pathway is aligned with climate science and with the global temperature targets under the Paris Agreement. The aviation industry, which according to IATA, is responsible for 2-3% of global emissions, has a crucial role to play in this transition, and CEB is committed to playing their part in this global transition.
Photo caption:
CEB Chief Strategy Officer Alex Reyes (left) poses for a photo with Chris Wei, South Pole Senior Business Development Associate for Asia, as the two organizations partner up to help the airline achieve its climate goals.