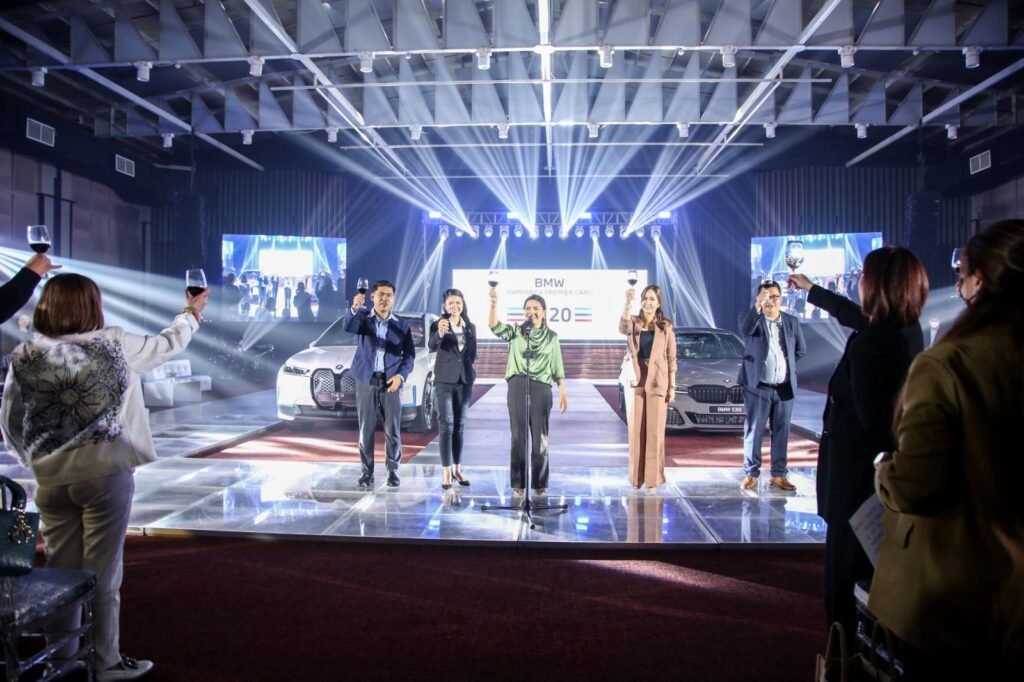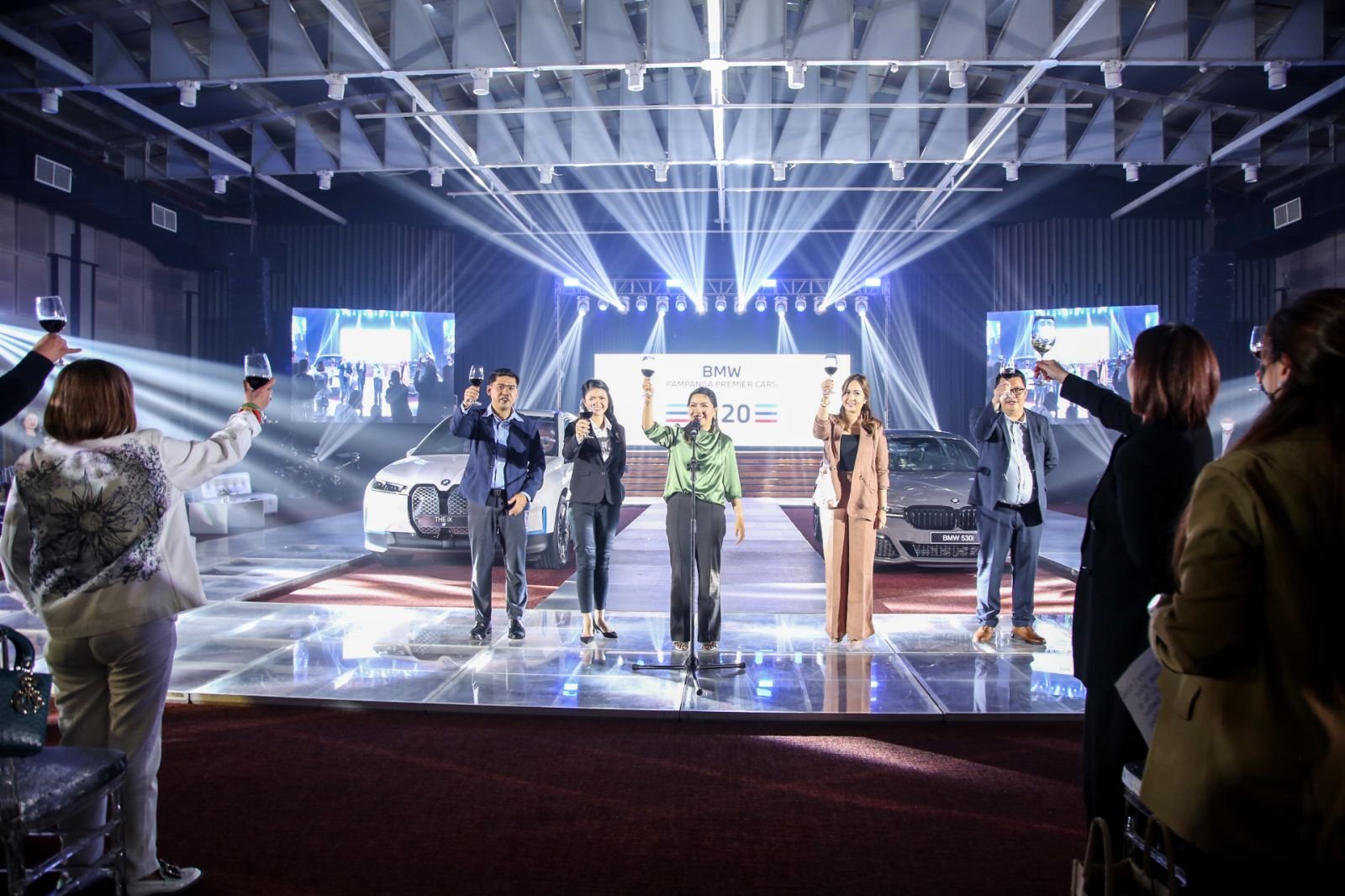 CITY OF SAN FERNANDO – LausGroup of Companies (LGC), one of the country's largest and fastest-growing multi-brand automobile networks, marks Pampanga Premier Cars' (PPC) 20 years of service with BMW, the sole luxury brand dealer in North Luzon.
LGC– represented by its Chairman and CEO Lisset Laus-Velasco – celebrated the milestone at the LausGroup Event Centre alongside BMW Philippines President Spencer Yu, and PPC Executive Director Dior Laus. PPC's valued customers and partners also celebrated with the company's leaders, in acknowledgement of their instrumental contribution to the success of the dealership in the region through the years.
LGC, founded in 1977 as Carworld, Inc. by the late Levy P. Laus has become one of the country's leading conglomerates outside of Metro Manila, taking on the role of being a catalyst for rural development in Northern and Central Luzon, and revolutionizing the rural business scene. This lasting legacy was inspired by his love for his hometown, San Fernando, Pampanga, which was under emergency when Mt. Pinatubo erupted in 1991. He formed a disaster management group called the Save San Fernando Movement, which was responsible for bringing together government leaders, businessmen, and other members of civil society to pressure the government to build a protective dike to stop the lahar and save the capital city from destruction. Laus set out to establish his own journey, armed with a vision, inspired by the value of hard work, and challenged by innovation and rural development.
Today, LGC has over 2,000 employees and is led by Chairman and CEO Lisset Laus-Velasco, who, alongside the second generation of Laus leaders, has carried on the legacy and entrepreneurial vision of her late father and company founder, Levy P. Laus, based on the core values of customer satisfaction, honesty and integrity, hard work and productivity, efficiency, and social responsibility.

20 Years of BMW Excellence at Pampanga Premier Cars
Pampanga Premier Cars' partnership with BMW began in a small showroom in 2002 and has grown into the most sophisticated showroom in North Luzon, making a bold statement about the sophistication and luxury of BMW.
Since then, PPC has been recognized with prestigious awards for its consistent high net promoter score (NPS), a customer satisfaction measure within the BMW dealer network. PPC received the highest NPS award, achieving a Net Promoter Score of 87 from January to October 2022. A high NPS entails that customers have been converted into loyal consumers who will continue purchasing and recommending PPC's products.
PPC also received the highest sales achievements over target award, and the parts performance award. These accolades are largely the result of the region's overwhelming support for the dealership, as well as the commitment of the people behind Premier Cars to provide exceptional service to its clientele.
In its 20 years of BMW Excellence, PPC has served as the gold standard for other dealerships, establishing an unparalleled standard of customer care and service based on its rising success and high standards of service. They take great pride in the fact that PPC gives their customers access to the full
BMW ownership experience. Only this year, Premier Motorrad–BMW's largest and only standalone motorcycle dealership–opened its doors to customers within LGC's compound in San Fernando, Pampanga.
In a video statement, Lars Nielsen, Managing Director of BMW Group Asia congratulated Premier Cars on their 20th year anniversary. "We've had a long history together, and your hard work has significantly contributed to our success in the market. For this, we are immensely grateful. We look forward to strengthening our partnership moving forward, and to many more years of success in the future," Nielsen said, highlighting the importance of Premier Cars in BMW's operations in the Philippines.
Acknowledging the importance of customer satisfaction in its continuous business operations, Premier Cars Executive Director Dior Laus said that the success of the dealership runs parallel with creating a dealer-customer relationship founded on trust and mutual respect. "Premier Cars BMW's top priority is to provide our customers with the luxurious experience they deserve by owning a BMW, with the utmost commitment to providing the finest service possible. This is our unbreakable devotion to our customers, and to be celebrating 20 years with you–our loyal customers and partners–is a great honor," said the younger Laus, in front of the esteemed guests at the celebration.
Pampanga Premier Cars' Vision for 2023
Pampanga Premier Cars is looking forward to 2023 and beyond, and is excited to share its expansion plans with the goal of serving more customers from Metro Manila and North Luzon. Pampanga Premier Cars is gearing up to introduce a number of new models as well as electric vehicles under their brand.
PPC has begun training its people on the operation of electric cars in preparation of the imminent arrival of electric vehicles at their dealership, in an effort to promote the sustainability that BMW embraces and to meet the growing demand for such vehicles. Beyond this, customers may expect more information soon on the new models they will be releasing and updates on the current models that are currently in its roster.
"The 20 years we've spent together are just the cornerstone of the years ahead. As the year 2023 draws near, we aim to uphold our long-standing commitment to bring you nothing but the best by providing you with the finest models from the BMW collection, on top of the unparalleled customer service that LGC has offered through the years," shared LGC Chairman and CEO Lisset Laus-Velasco during the celebration.
LausGroup of Companies, the Pampanga-based company, has grown into a vast network of over 65 dealerships spread throughout Metro Manila, Central, and Northern Luzon. LGC is one of the country's fastest-growing auto dealerships, carrying prestigious brands such as Mitsubishi, Ford, Hyundai, Chevrolet, BMW, Volkswagen, Jeep, Peugeot, Kia, MINI, Mazda, Nissan, Suzuki, Foton, Geely, MG, Haima, and Changhe.