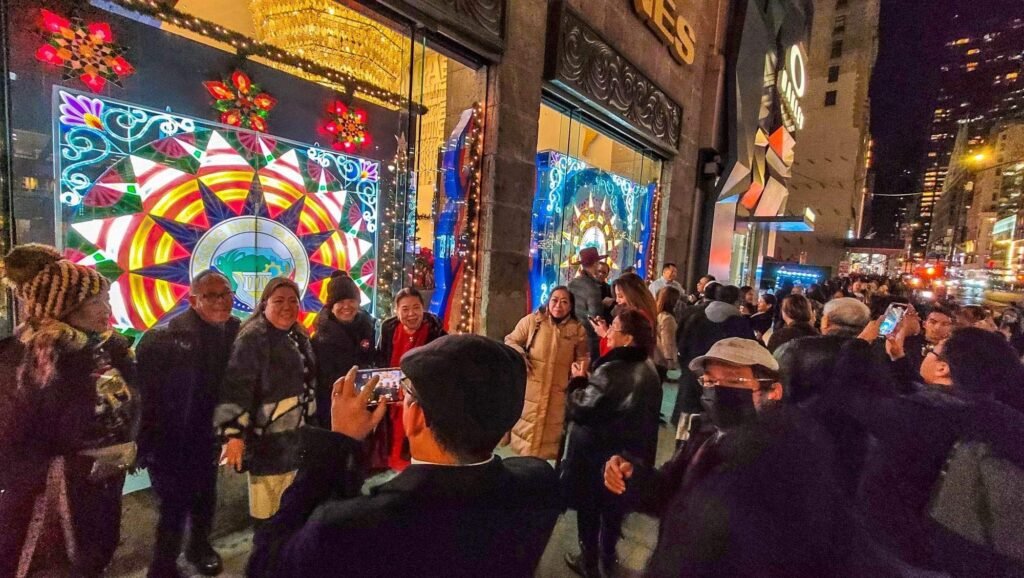 Christmas lanterns from Pampanga light up Fifth Avenue in New York after the Philippine Consulate General kicked off the holiday season for the Filipino Community on Thursday, Dec. 1, 2022.
The two lanterns, donated by the Provincial Government of Pampanga under Governor
Dennis Pineda, were lighted in ceremonies led by Consul General Elmer G. Cato and Lubao Mayor Esmeralda Pineda, representing her brother Governor Pineda.
The ceremony was also graced by Ambassador Antonio Lagdameo, the permanent representative of the Philippines to the United Nations.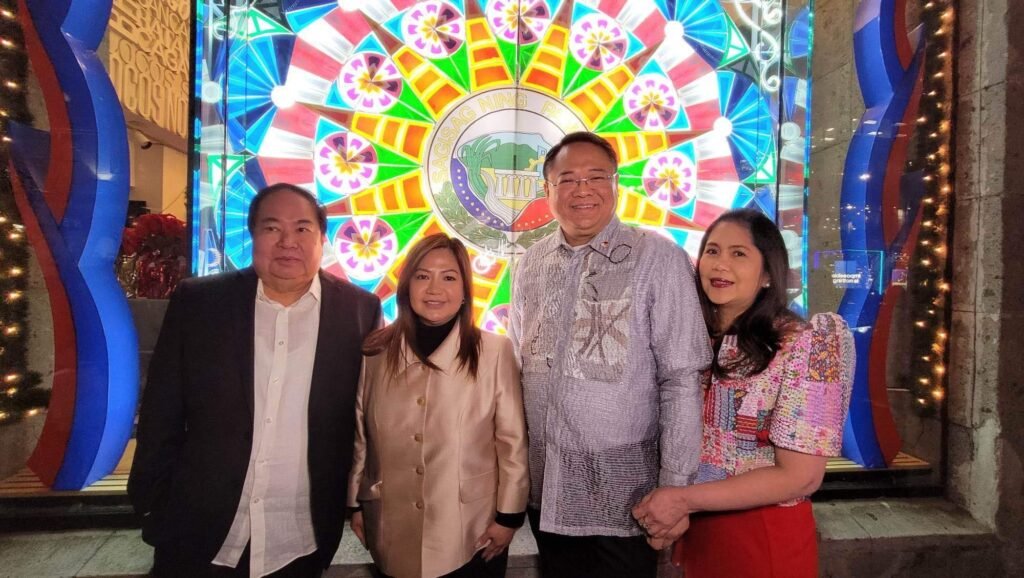 Also in attendance were by Dr. Melanie Cato, along with New York State Assemblyman Steven Raga, Kabayan restaurant owner Jose Bacani, Consul General Winanto Adi of Indonesia, Consul General Abu Hassan of Malaysia, Consul Christine Tay of Singapore, Consul Renita Moniaga of Indonesia, Deputy Commissioner Dilip Chauhan of the Office of International Affairs of New York City, a representative of New York Mayor Eric Adams and Erwin Valencia, grandson of former Pampanga Governor Brigido Valencia, who is the lead physical therapist of the New York Knicks.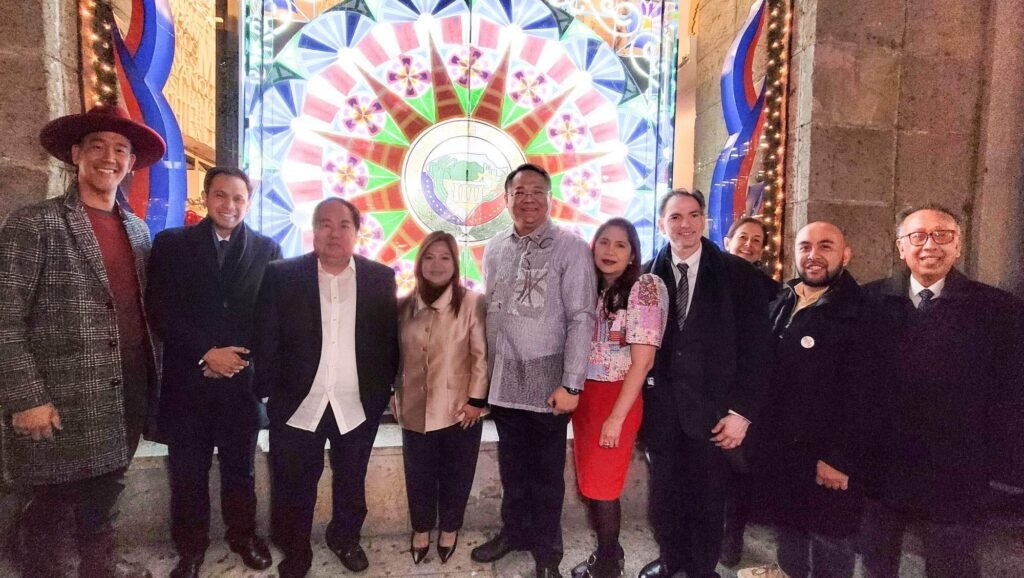 "Our dream of having giant lanterns here in New York is finally happening tonight, thanks to Governor Dennis Pineda of Pampanga who was generous enough to send two mini-giant lanterns from our province," Cato said in a brief program held before the lighting ceremony.
Speaking on behalf of the governor, Lubao Mayor Esmeralda Pineda said the provincial government sent the lanterns so that Filipinos could "get a feel of what Christmas is like back home."
"Paskong Pinoy, ika nga," she added, expressing hope that the lanterns would "renew their sense of being Pinoy and their sense of home."
Cato said that "with many Filipinos working in New York missing their families and friends in the Philippines, during the Christmas Season, we wanted to spread a little holiday cheer – the Filipino way – by having our parols light up the street outside the Philippine Center."
"We believe this is the perfect way for thousands of Americans and many others who walk across the Philippine Center to get a sense of how we Filipinos celebrate Christmas," he said.
Eric Quiwa, a great, great grandson of the pioneer giant lantern maker Francisco Estanislao, handcrafted the two lanterns. The first lantern measures eight feet in diameter and is fitted with 875 bulbs. The second one is six feet in diameter and has 680 bulbs. The lights go on and off in various patterns using channel sequencers than the traditional rotors, a unique contraption invented by lantern makers.
This is the first time that Pampanga lanterns of this size have been put on display in the United States East Coast.
The Bureau of Customs in Clark helped ship the lanterns. Mekeni Food International, Dollarhits in New York, Ihawan Restaurant in New York and Pampangueña Restaurant in New Jersey supported the event.
"For the Filipino, the parol is a symbol of hope, an expression of faith, and a reminder to remain resilient amidst personal hardships and societal challenges," Cato said.
(Philippine Consulate General photos by Troi Santos)