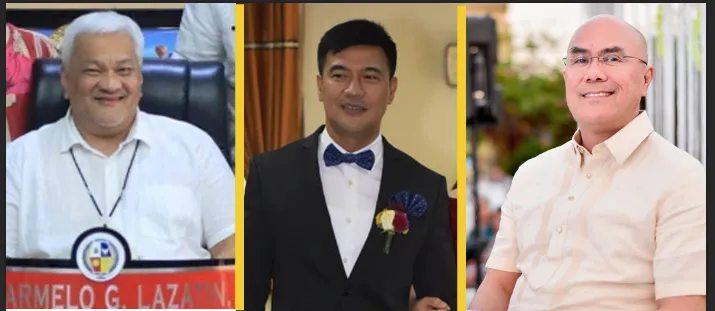 METRO CLARK – Local government leaders have expressed optimism and elation over the appointment of a "local boy" to head the Bases Conversion and Development Authority, a key agency in the further development of Clark Freeport and other former military bases.
The appointment of Engr. Joshua "Jake" Bingcang, a Kapampangan from Mexico town, as acting president and CEO of BCDA have put the leaders of key cities here at common ground in expressing confidence and pride. 
Mabalacat City Mayor Cris Garbo, in a statement, said that Bingcang's "dedication and hard work have surely paid off, and we are proud to have someone as capable and passionate."  
Few hours after Malacanang's announcement last Sunday, Garbo was the very first among local officials to welcome his appointment.
"We are confident that with his expertise and leadership, BCDA will continue to thrive and achieve greater heights. Bingcang's vision and commitment to public service will undoubtedly bring positive changes to the agency and the communities it serves," he said.
For his part, Mayor Carmelo "Pogi" Lazatin said that the appointment "will further speed up development of the flagship projects of the government in the Clark and Subic growth corridor."
Lazatin said Bingcang is knowledgeable in the developments of the Clark and Subic growth corridor, having been Senior Vice President for Business Development and Operations Group of the Bases Conversion and Development Authority, and Head of the New Clark City Project Management Office and SCTEx Services Department.
The mayor noted of Bingcang's handling of other big ticket items in BCDA such as the Subic-Clark-Tarlac Expressway and also his former position as president and CEO of Clark International Airport.
At the Sangguniang Panlungsod, Angeles City Councilor Jay Sangil said he is filing a resolution that welcomes the appointment, citing Bingcang's professional expertise and contribution to nation building.
He said that Angelenos and other Kapampangans must take pride in having a homegrown boy occupy one of the pivotal agencies in the national infrastructure development.
Other Metro Clark towns like Porac, Pampanga and Capas and Bamban in Tarlac are also expected to express elation over Bingcang's appointment.