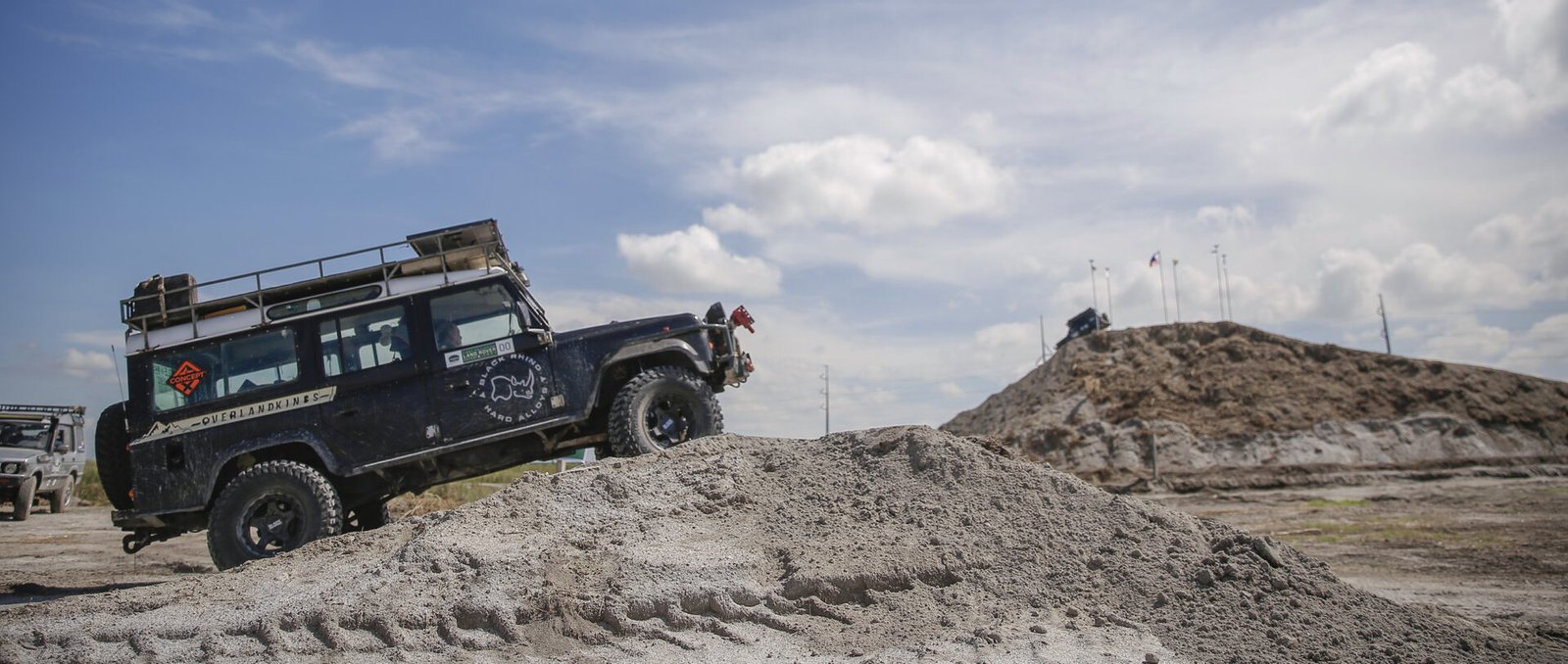 The Land Rover Club of the Philippines (LRCP), which celebrated the 60th Anniversary of the First Philippine Land Rover Safari 1962, plans to organize a variety of events throughout a 5-month period around the country for the appreciation and enjoyment of the Land Rover and Range Rover vehicles.
Among the events are a revisit to the Solar Lolas Project Rural Electronic Workshop of the DIWATA Project "Tanging Tanglaw: Turning IP Grandmothers into Solar Engineers" located at Bamban, Tarlac, according to LRCP president Robby Consunji.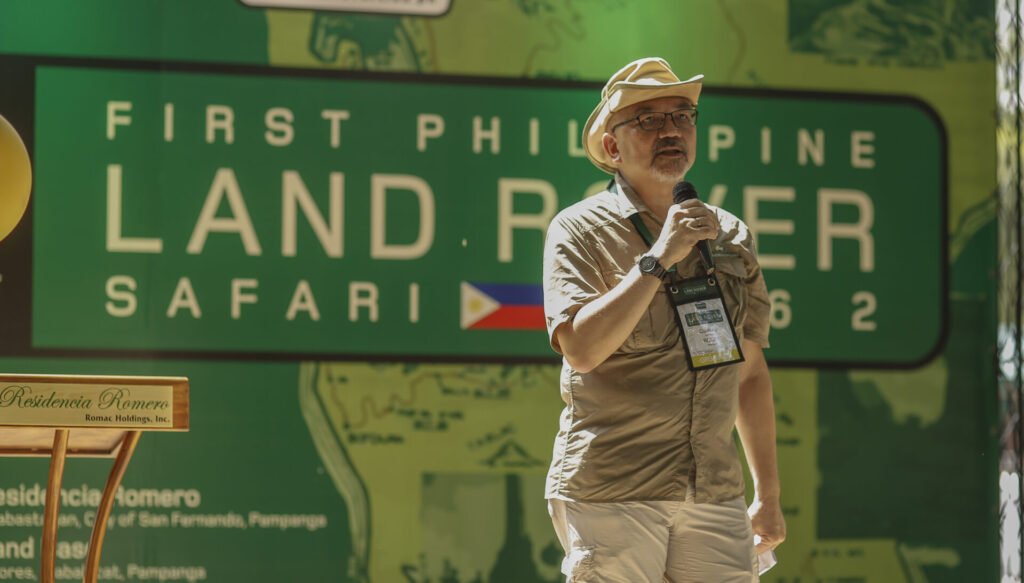 The LRCP will also conduct drives, trails and camp at various remote destinations, such as Mount Pinatubo in Pampanga; Caliraya Lake, Laguna; Mount Tapulao, Zambales; Lake Mapanuepe, Zambales; a marble quarry in Rizal.
Consunji said the group is also planning an expedition from Manila to Dumaguete City; Dumaguete to Cebu City; Cebu City to Zamboanga City; Zamboanga City to Mati City (East to West in Mindanao); Davao City to Manila. As the need arises, LRCP will conduct disaster relief operations.
In February 2023, LRCP will cap the celebrations with a gala dinner for the sponsors, partners and LRCP members to share stories and view the images from the various drives of the Club.
The LRCP launched the 5-month celebration with a fellowship lunch and a lecture on off road driving for the members at Residencia Romero at San Fernando City, Pampanga on October 22, 2022. Almost a hundred Land Rover and Range Rover vehicles dating from 1957 to 2022 gathered at the venue. The Club reenacted the arrangement of vintage Land Rover vehicles taken at the sendoff of the Safari from Luneta in 1962.
The participants then drove their Land Rover vehicles to the Sand Base Off Road Track at Barangay Dolores, Mabalacat City, Pampanga, the venue for the campsite and off road driving lessons on October 23, 2022. The track is located in the area of Sacobia River and SCTEX on a proposed industrial estate being developed by LRCP member Joe Bailey Guerrero.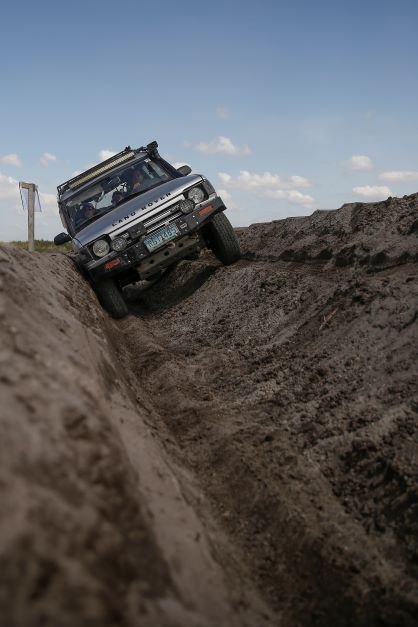 The Sand Base Off Road Track was created by Dennis Javier of the Jungle Base Firing Range & 4×4 Center. He designed the track for Land Rover owners to experience a variety of obstacles — ascent, descent, side slope, mounds, elephant mud holes, canals, sand pits, and water crossing – within a stone's throw away. Participants tested their off road driving skills and immediately practiced the exercises on any section of the track as may be necessary to learn.
In 1962, the Land Rover distributor organized 10 Land Rover Series IIa vehicles to do a 14-day safari around Luzon with a crew of 33 adventurers. The convoy travelled from Manila to the following – Tanay, Sampaloc, Tinucan, Sta. Ines, Pasig, Antipolo City, Pinto Bocaue, Mt, Labahan, San Mateo, Bulacan, Cabanatuan, Camp 4, San Jose, Dalton (Balete) Pass, Banawe, Bontoc, Mt. Data, Baguio, Agoo, San Fernando, Narvacan, Bangued, Abra, Narvacan, San Fernando, Agoo, Dagupan, Lingayen, Alaminos, Iba, Botolan, Pastak River, Palis,; Crow Valley, O'Donnell, Capas, Pampanga, and back to Manila.
The Safari of 1962 completed two weeks of travels over impassable routes and proved that it could be done by Land Rover vehicles that were built to take the worst of punishment.

The launch and off road course was sponsored by: Mr. & Mrs. Renato 'Rene' G. Romero; ROMAC Group of Companies; Joe Bailey Guerrero; JJ&J Industries, Inc.; Dennis Javier; Jungle Base Firing Range & 4×4 Center; Andy Nocum; Dr. Rey Gamponia; Paul Hinlo; Kuya Pultak / Valencia Angelo Raymundo Quevedo; Walter Zamora; ARB 4×4 Philippines; Automobile Association Philippines (AAP); Bendix Philippines; Bosny Philippines; Concept One Wheels; HitchPro Philippines; Keon Sondra LED Lights Philippines; Land Rover Philippines / Coventry Motors Corporation; Method Race Wheels; MOTOLITE; Nitto Tires; Overland Kings; Overspec'd; PIAA; Project Arrow 4×4 Outfitters; Purple Crew Services; and, Red Bull. The City of Mabalacat welcomed and supported the event.