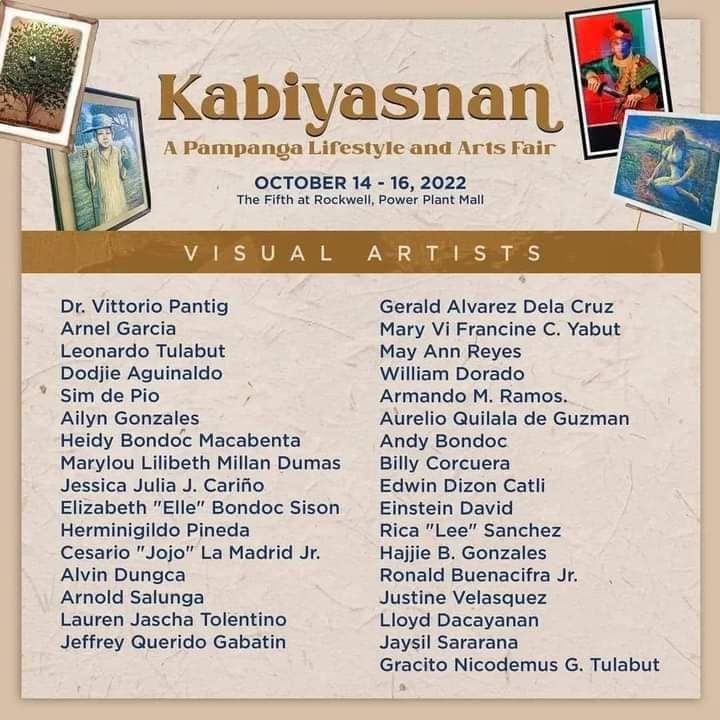 MABALACAT CITY – This city's budding and established artists are featured in two big art exhibits in Tarlac and in Metro Manila.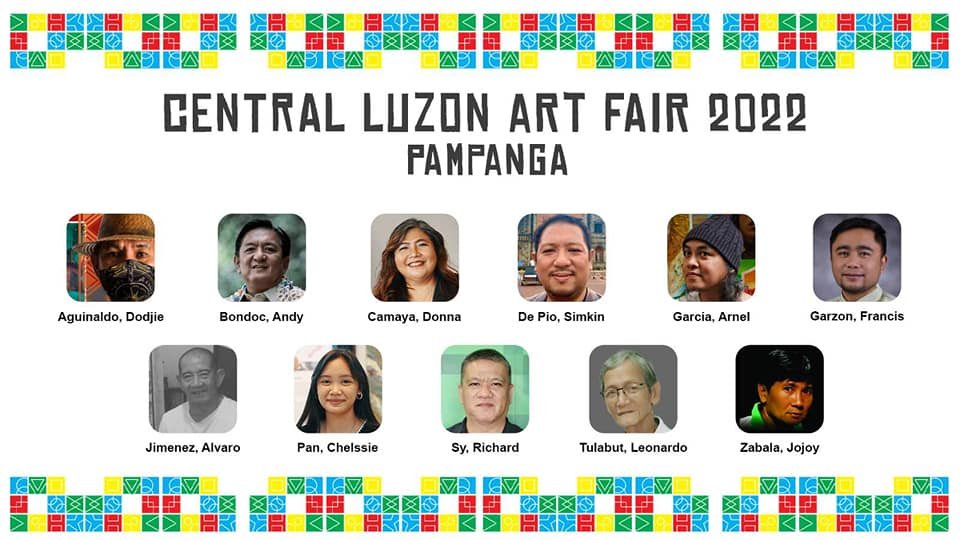 Dodjie Aguinaldo, aka Agui Naldo, is one of 11 artists from Pampanga in the First Central Luzon Art Fair in Tarlac City from Oct. 15 to 31, 2022.
His paintings, inspired by patterns and shapes, are the first of its kind, giving the art works unique and distinct styles and shades. Among his displays is a 48 x 36 acrypaint on wood titled "A Thousand Shades of Passion."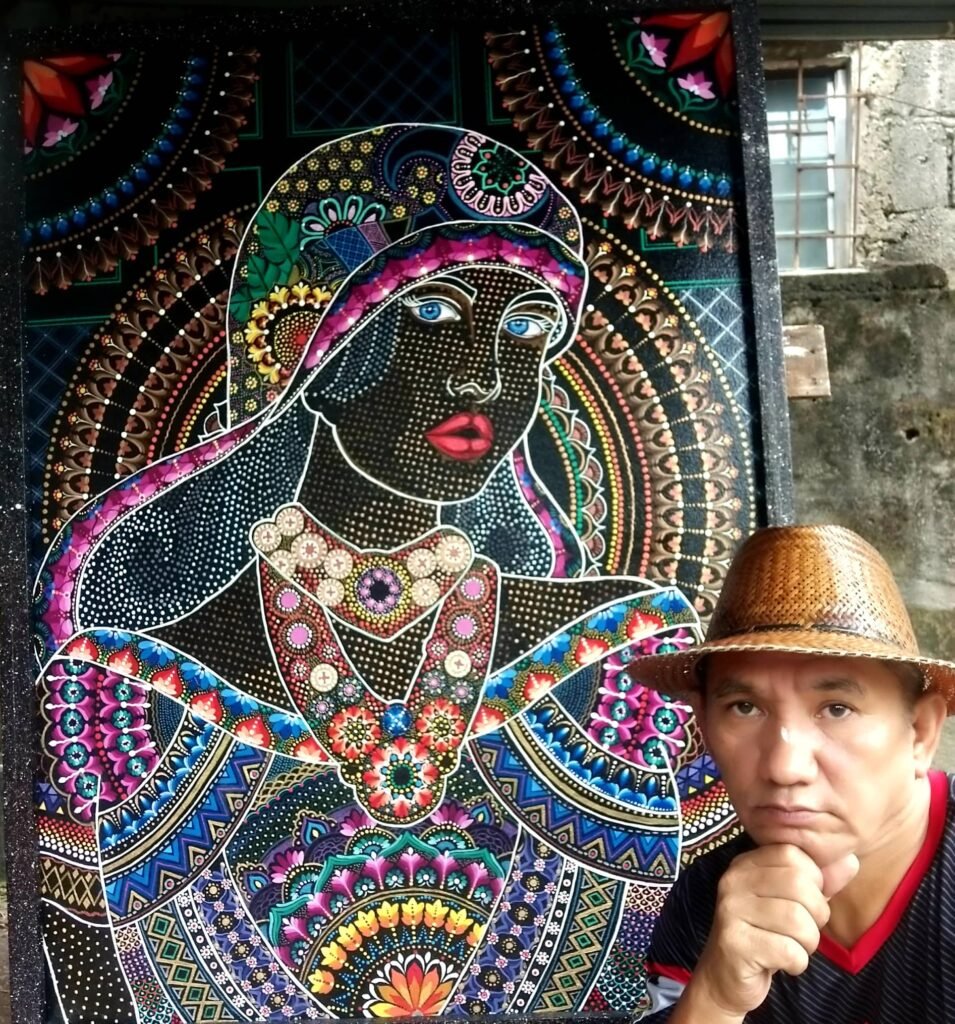 Mabalacat City Mayor Cris Garbo lauded the two local artists from the city, saying they continue to bring pride by elevating their creativity and passion while sharing the local culture in the art scene through exhibits.
"Supporting our local artists and their art truly matters because we know this is where it begins. They bring honor and pride to the city, truly gratifying for these artists to share a reflection of our culture from regional to national," the mayor said.
Aguinaldo's art pieces have evolved from 30 years ago when he first became a graphic artist for a notebook covers and eventually learning to become a props maker, mural painter, and even a video editor. His recent ventures include multi-layer painting with engraving that were featured in "Pamiaduangan" art exhibit here.
Originally from Baguio City and in Ilocos Norte, Aguinaldo has been living in this city since childhood days. He has embraced Kapampangan culture, tradition and way of life. He is now known also for his knowledge of Kulitan, the ancient form of writing of Kapampangans.
He admits venturing into a new style that reflects Kapampangan heritage.
"Ang parol ng Pampanga at mga shapes and patterns sa Asean tribes ay malaking inspirasyon sa mga bago kong nilikhang paintings," Aguinaldo said.
At the "Kabiyasnan": A Pampanga Lifestyle and Arts Fair at The Rockwell, Power Plant Mall, a relative newcomer from Mabalacat Gracito Nicodemus G. Tulabut is also featured.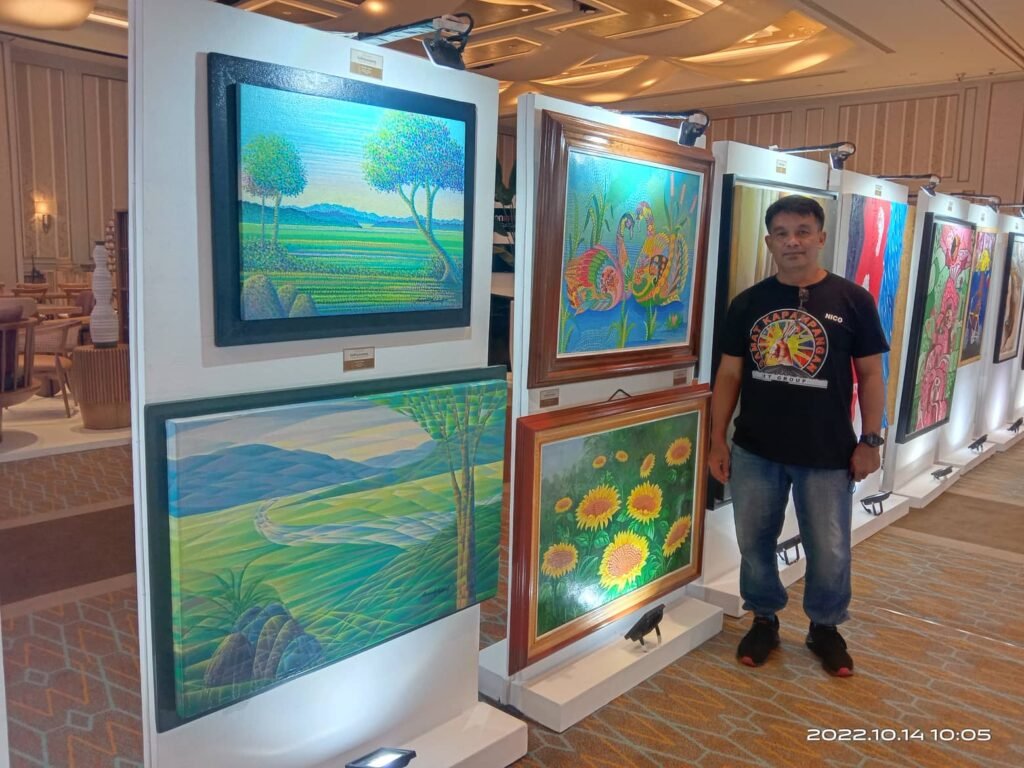 Also known as "Nico," his works titled "Sunflower" and "Swan" (acrylic, 24 x 36 and 24×30, respectively) are placed side by side the paintings of MOKA awardee Leonardo Tulabut manifest his love for nature and God's creations.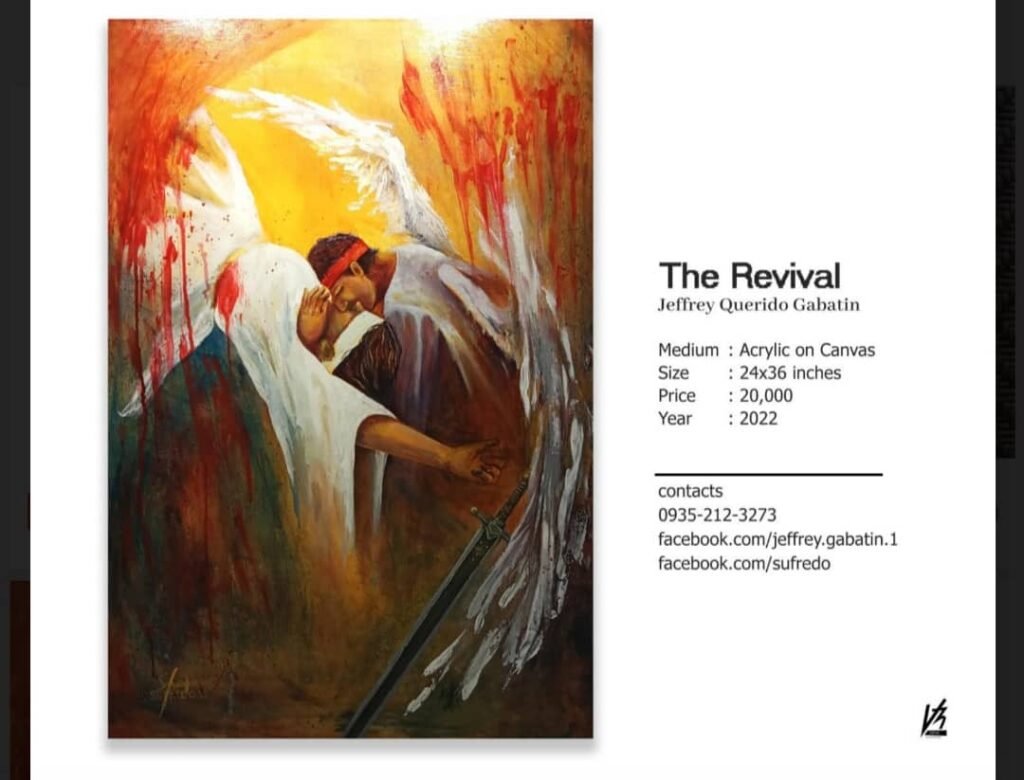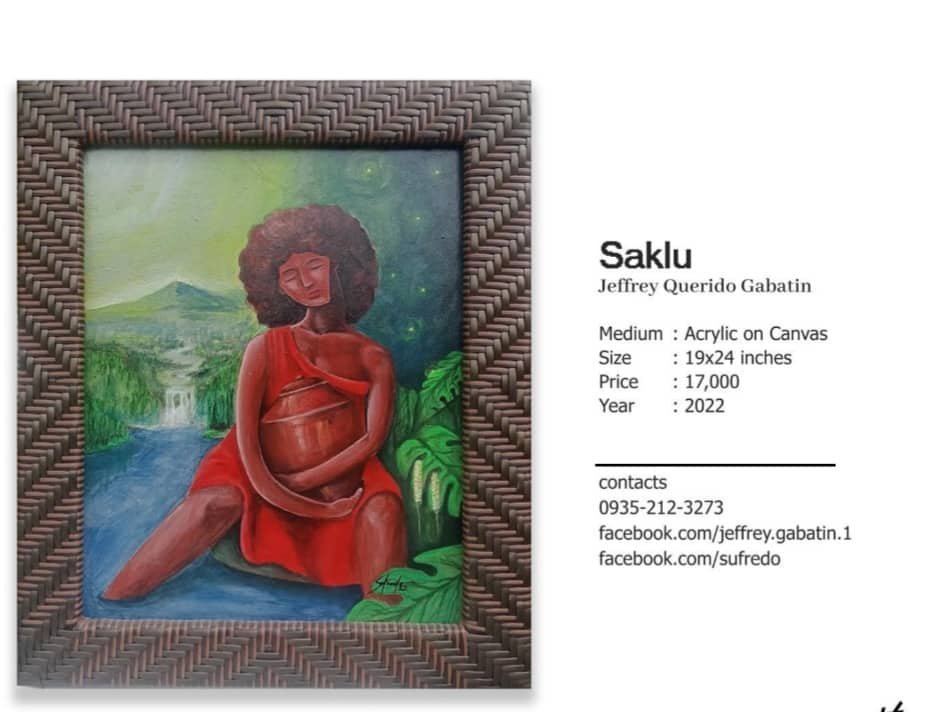 A BS Fine Arts graduate, Nico, has been part of mural paintings by Sining Mabalacat artists and has joined in some local art exhibits. He is joined by Mabalaquenian artists Elizabeth Bondoc Sison (Autumn in Me and Sun and Moon), Jeffrey Quirido Gabatin (The Revival and Saklu) and Mary Vi Francine Yabut (Pucquitan and Garapun Ning Kapayapan) at the Rockwell.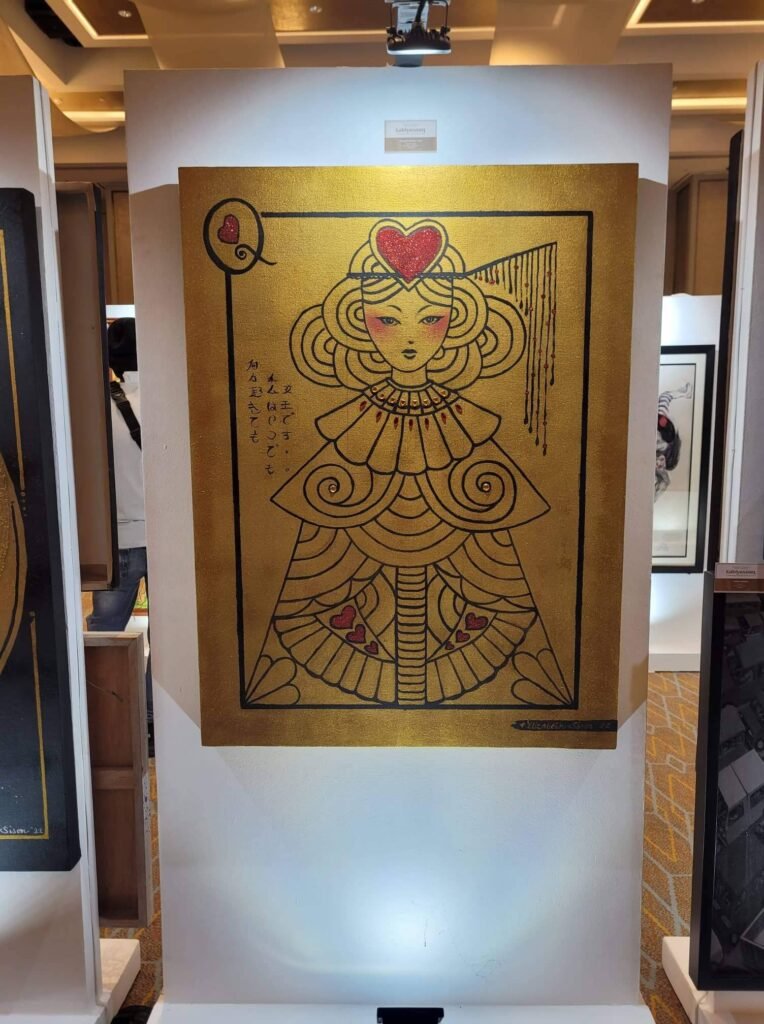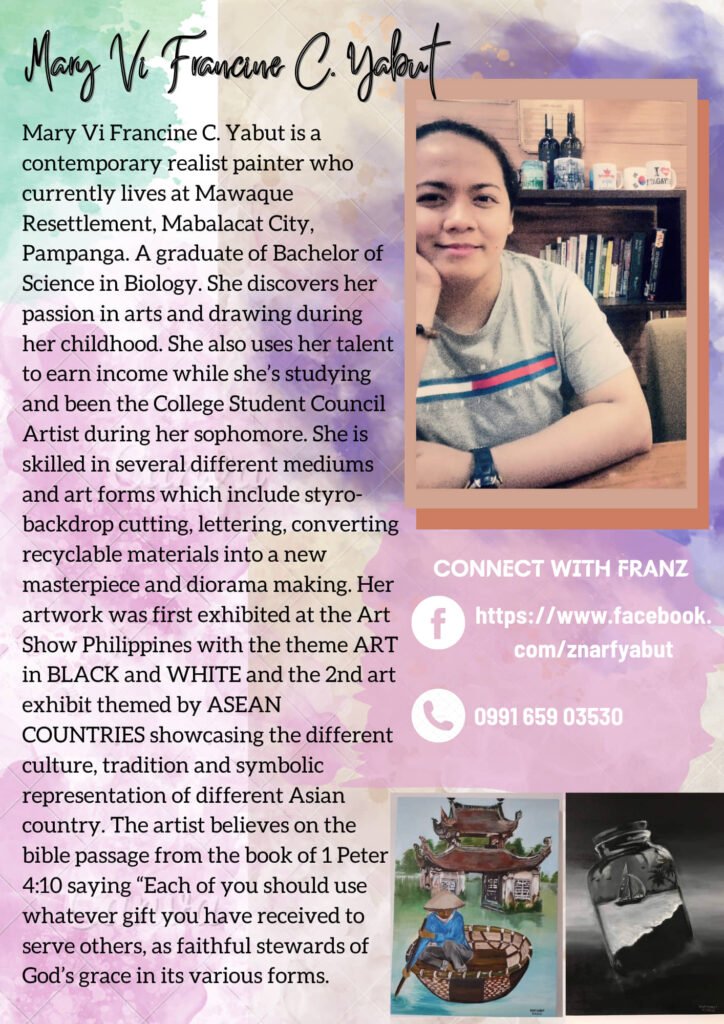 Aguinaldo has expressed thanks to Lisette V. Laus, a known supporter of local artists, and Sonia Soto for selecting him to be a part of the Tarlac exhibit. He is joined by stellar cast of artists from Pampanga that include the late Andy Bondoc, Donna Camaya, Simkin De Pio, Arnel Garcia, Francis Garzon, Alvaro Jimenez, Chelsie Pan, Richard Sy, Leonardo Tulabut and Jojoy Zabala.