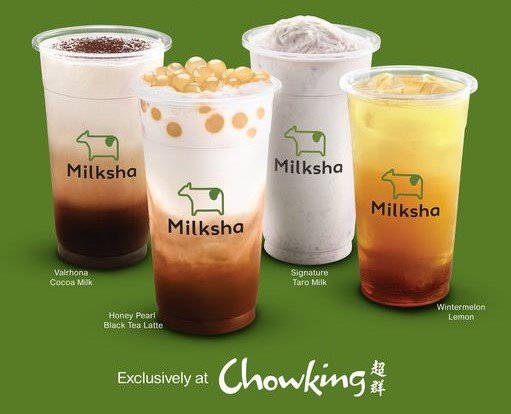 There is a new milk tea in town, and paired with an iconic bestseller – they're simple a match made in heaven!
Chowking, the country's #1 Chi​​nese restaurant, is now offering the freshness and indulgence of Milksha milk tea. Also known by the brand name Milkshop in Taiwan, Milksha is one of the world's best milk tea brands – voted as the "No.1 Milk Tea Brand" by university students in Taiwan and recognized as "The Best Reviewed" milk tea brand by Daily View, a known online media platform in Taiwan.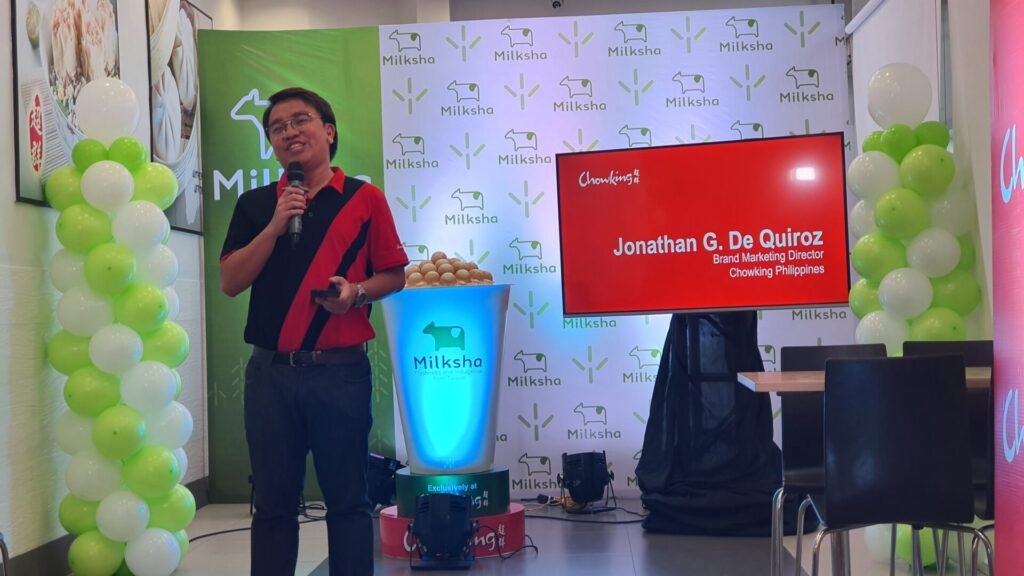 "Our goal is to give Filipinos a taste of what gold standard milk tea should be. We want to offer a unique and satisfying milk tea experience to our customers. With the use of premium ingredients, meticulous preparation process, and the delicious and indulgent taste of Milksha flavors, this new Chowking offering is expected to be a hit with foodies and milk tea lovers alike," said Chowking Milksha Brand Director, Ariane Valinton.
Milksha is driven by its mission to offer "Fresh, Natural, and Handmade Beverages". It achieves this by using natural and fresh ingredients, without any preservatives or chemical additives.
Milksha, which prides itself in using fresh, high quality milk as a base for its beverages, has five flavors: Honey Pearl Black Tea Latte, Black Tea Latte with Pudding, Valrhona Cocoa Milk, Signature Taro Milk, and Wintermelon Lemon.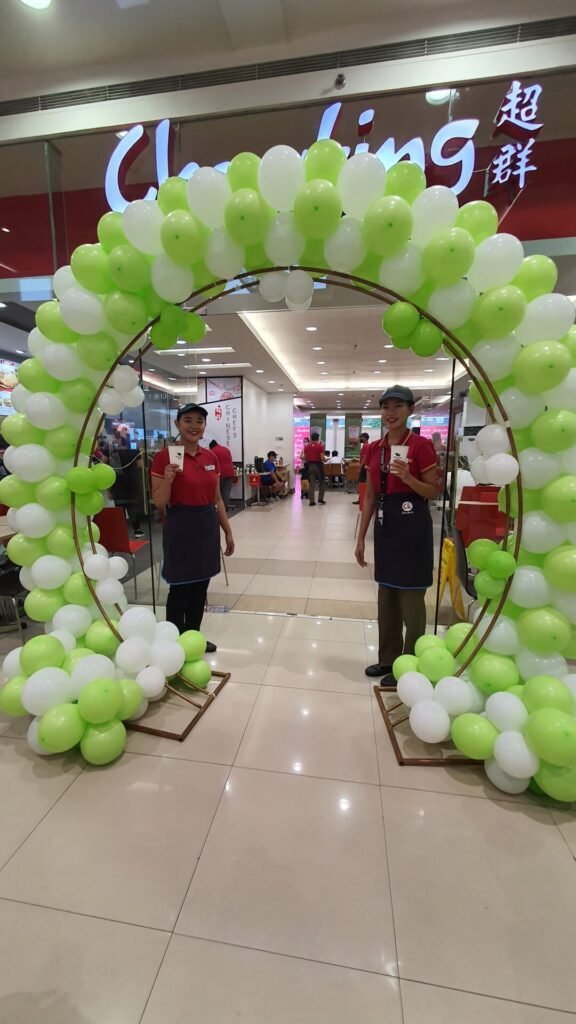 The honey pearls are Milksha's signature toppers. Milksha's pearts are soaked in honey for that unique and natural burst of honeyed sweetness in every chew. Delivered fresh from Taiwan, these pearls are free from preservatives. They are prepared meticulously daily to ensure each pearl is perfectly translucent and bouncy.
Like the honey pearls, the black tea used in creating Milksha's Honey Pearl Black Tea Latte are always freshly prepared on-site. This premium black tea blend, which has an invigorating floral aroma, is finished off with the smoothness of fresh milk. Milksha Black Tea Latte can be topped off with its very own pudding, which is also fused with fresh milk for that soft, smooth, and creamy mouth feel.
For its indulgent Valrhona Cocoa Milk, Milksha uses Valrhona cocoa from France. Valrhona is a known high-grade luxury chocolate brand established by French pastry chef Albéric Guironnet. Every cup feels like a rich, and addictive chocolate experience, far from your regular chocolate drink.
Valrhona Cocoa Milk delivers a strong cocoa taste, yet perfectly balanced with sweet and creamy milk.
Signature Taro Milk is one of Milksha's top sellers in Taiwan-for good reason! It uses high quality taro from selected regions in Taiwan. With each sip, customers will taste the earthy all-natural flavor of taro blended with rich and creamy milk.
Milksha's Wintermelon Lemon boasts of the right blend of sweet and sour. It is made with sweet, fruity wintermelon syrup brewed from fresh wintermelons and is mixed with the tangy, citrusy flavor of Taiwanese lemon juice. Every drop of this drink leaves a cool and refreshing taste.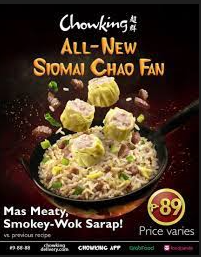 Complementing this newly introduced Milk tea brand perfectly is a new take on their iconic bestseller the Siomai Chao Fan! Meticulously cooked in high-heat using the wok for that legitimately #SmokeyWokSarap, this stir-fried rice with meat, veggies and egg becomes even more filling with Chowking's signature meaty Pork Siomai.
"Our all-new recipe captures the real and incomparable taste of wok hei where the meaty and smoky flavors and aromas of stir-fry seeps with every bite of the Siomai Chao Fan", shares Jon De Quiroz, Chowking Chao Fan Brand Director.
Milksha is available in select Chowking stores nationwide for dine-in, take-out and delivery via the Chowking App, chowkingdelivery.com, GrabFood or Food Panda, and the #SmokeyWokSarap taste of the Siomai Chao Fan is available in all Chowking branches nationwide.