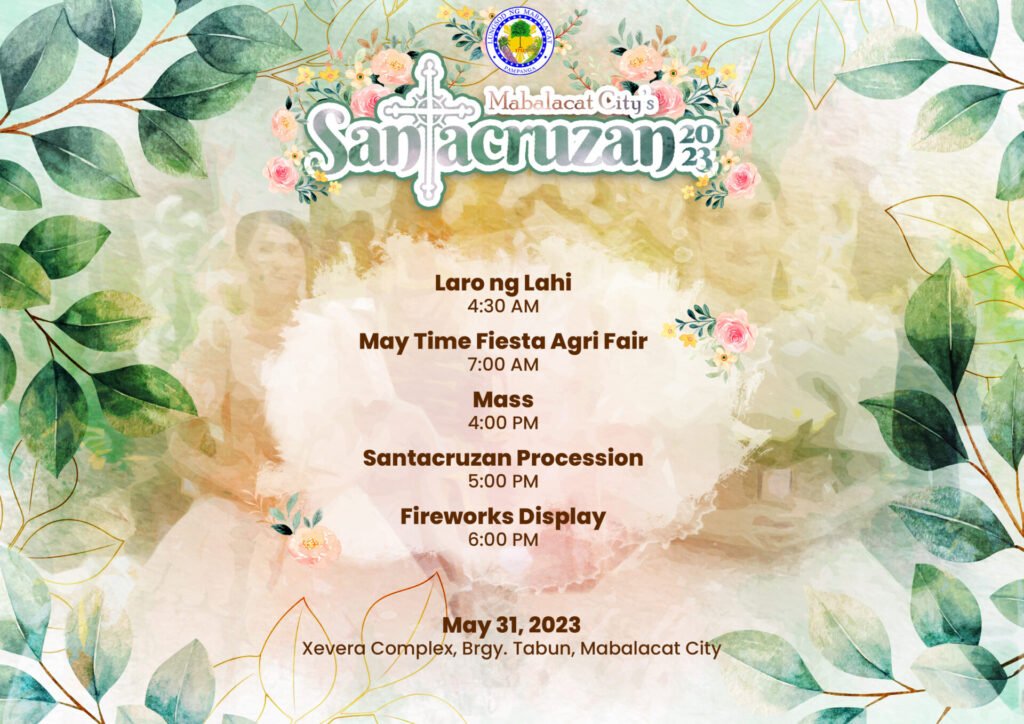 MABALACAT CITY — "The Santacruzan is a time-honored tradition in Mabalacat City, and we are thrilled to bring it back this year with all 27 barangays participating. This event not only celebrates our culture and heritage, but it also brings our community together."
This, according to Mayor Crisostomo Garbo, as he expressed his full support for the city's culture, heritage, and traditions, saying that events like the Santacruzan showcase the city's rich history and vibrant community.
City Tourism, Culture and Arts Officer Arwin Lingat said that the procession will take place at 5 PM on May 31 at the Xevera Compound in Barangay Tabun. Prior to the procession, a mass will also be held at 4 PM to signify the start of the festivities.
Before the Santacruzan, the City Youth and Development Office headed by Jaira Lomahan will also hold the Mabalaquenian Mini-Olympics (Laro ng Lahi 2023) at 4:30 AM at Kabayan Drive, followed by the "May Time Fiesta Agri Fair" of the City Agriculture Office headed by Jeam Espante, which will take place beside the BPLU office.
The Santacruzan is an annual religious procession that commemorates the search of the Holy Cross by Queen Helena, the mother of Emperor Constantine. The procession features a parade of beautiful women, each representing a biblical character or a Marian apparition. The event is a significant part of Philippine culture and is celebrated in many towns and cities across the country.
The culminating event of the Santacruzan will feature a spectacular fireworks display. The festivities are expected to draw crowds from across the city and neighboring areas.
With all the preparation taking place, the Mabalacat City Government is expected to encourage health protocols to ensure the safety of all participants and attendees.