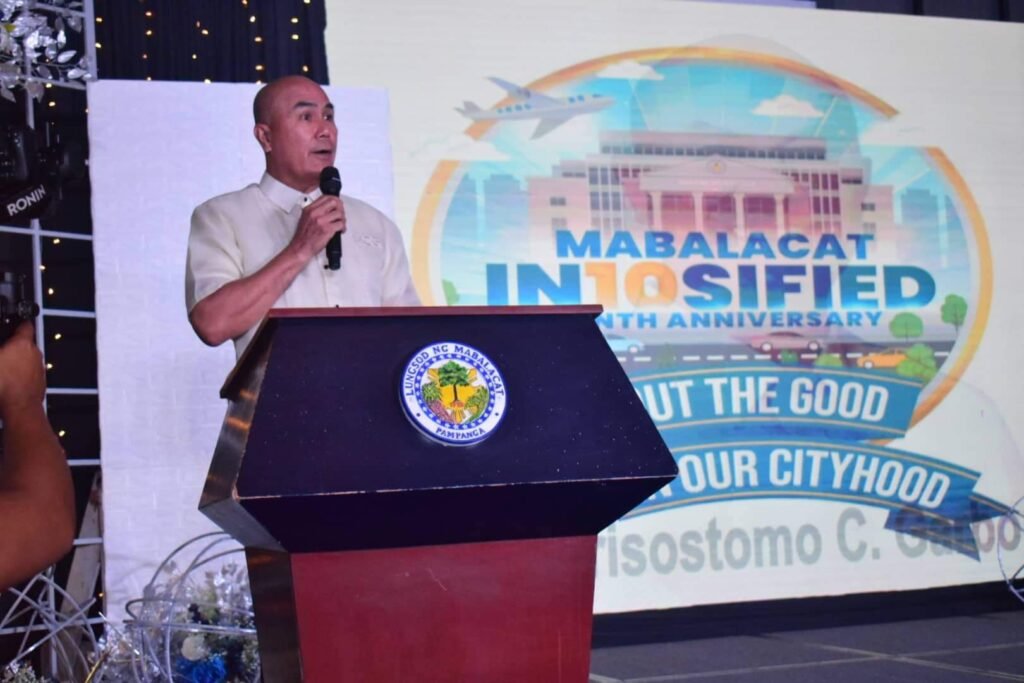 MABALACAT CITY – The Mabalacat City Government culminated its 10th cityhood anniversary celebrations dubbed "Mabalacat In10sified" with a charter day testimonial banquet and awarding ceremonies, recognizing people, partner agencies and employees who helped the city thrive over the years.
Mayor Crisostomo Garbo led the closing ceremonies held at the SMX Convention Center on Friday, July 29.
The banquet was graced by Laus Group of Companies matriarch Tess Laus in honor of Clark Development Corporation former president and champion of countryside development, the late Levy P. Laus (LPL).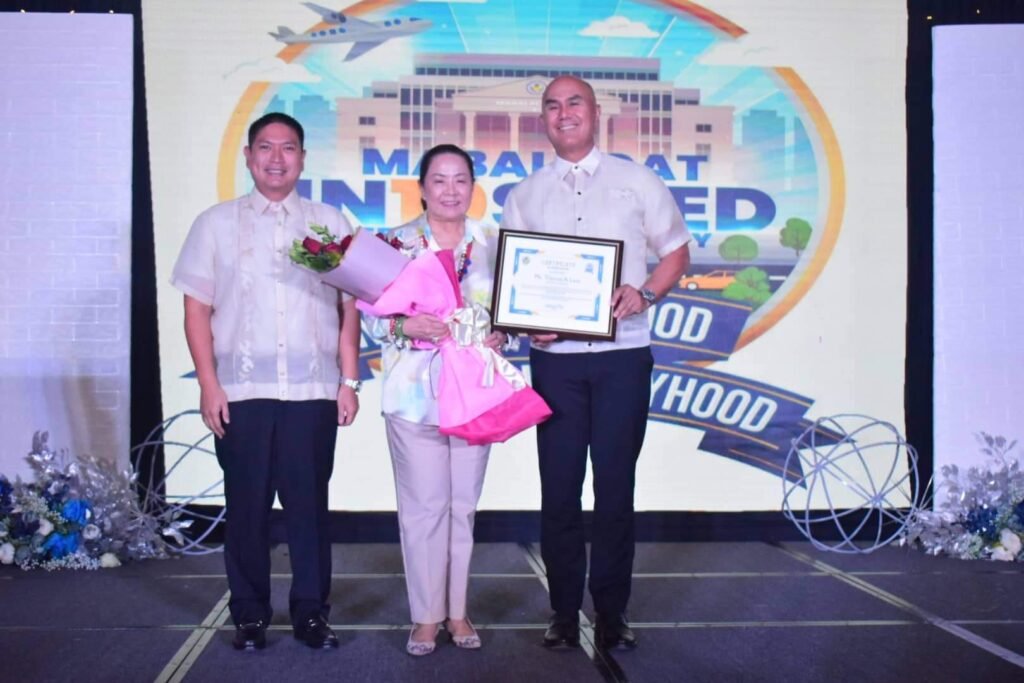 LPL was responsible for leading the efforts in lobbying the passage of the Republic Act 9400 or the "Clark Freeport Law" in both houses of Congress, which gave rise to the allocation of the two percent gross income earned that now accrues to Mabalacat City with a yearly windfall of approximately P700 million.
According to Garbo, Mabalacat City will continue to aim for developments and progress through various programs and projects that are streamlined with MCG's 12 pillars of governance that is driven by competitive tourism and economy.
"Our 10th year certainly gave that intensity through various programs and activities that polarized the whole city. We can confidently say that our people can now feel that we do reside in a real city, that our entrepreneurs can say we do business in an intensified and competitive city," said Garbo.
Garbo also gave recognition to 22 MCG Outstanding Employees under permanent, casual, and job order categories for displaying exemplary performance in their duties and responsibilities in serving the Mabalaquenians, and partner agencies for their vital roles in supporting various developments and ensuring continuous improvements of the city.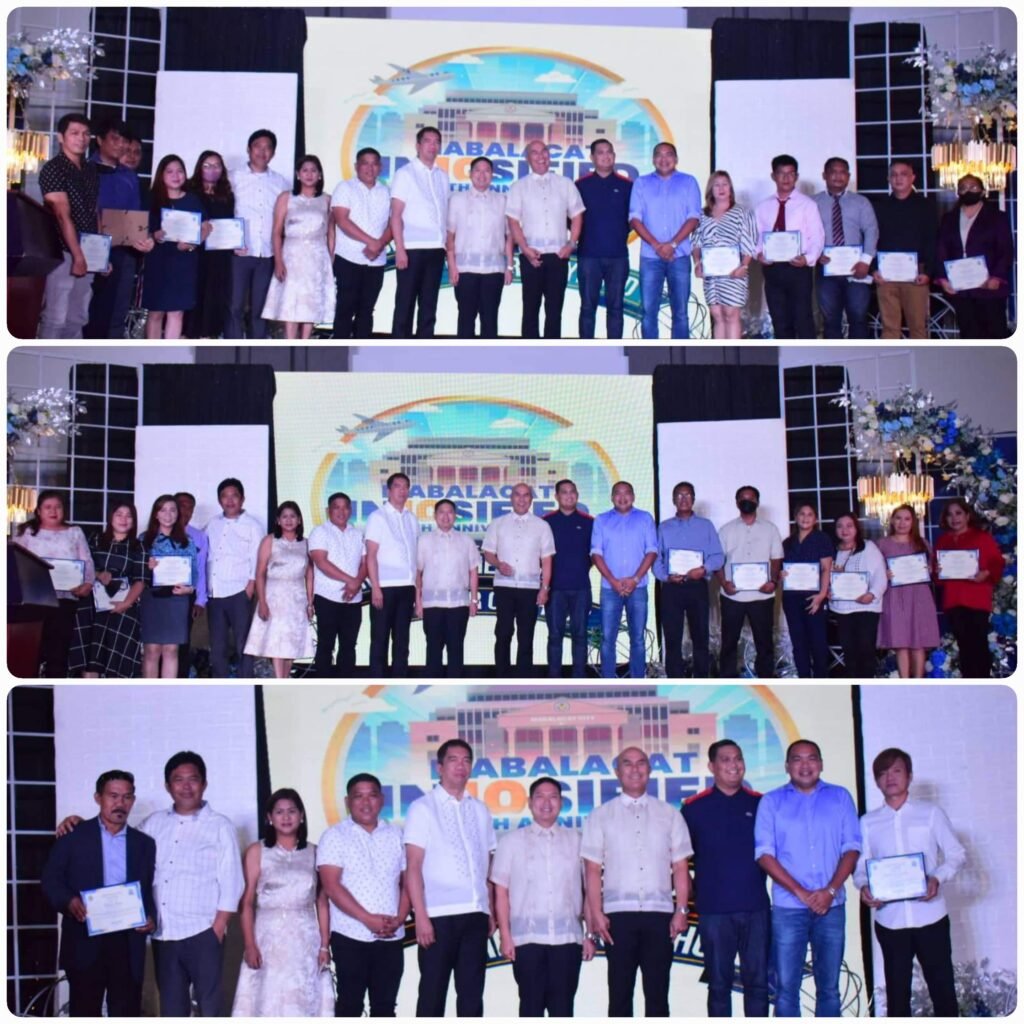 "Our city is known because of our innate goodness. We, the people of Mabalacat have so much goodness to offer, and the past five days are just a glimpse of the coming years," the mayor said.
"Let us not forget to bring out the good in our cityhood. To our model employees, may you continue to thrive to become even better public servants and may you inspire more people to do the same," he furthered.
The 22 MCG Outstanding Employees are as follows:
Permanent Category
• Glenda Jarin (City Civil Registrar's Office)
• Christian Catap (City Tourism Office)
• Gene Alfonso (Accounting Office)
• Angela Liwanag (Rural Health Unit I)
• Romel Pedrina (City Budget Management Office)
• Neil Rigdao (Mabalacat City College)
• Zafyr Aquino (Population, Gender and Development Office)
•Vernon Castro (Urban Poor Affairs Office)
• Edelin de Leon (City Planning and Development Office)
• Froilan Dizon (City Environment and Natural Resources Office)
Casual Category
• Annette Paquia (City Human Resources Management Office)
• Emadel Malbacias (Hemo-Dialysis Center)
• Arnel Aguilar (City Veterinary Office)
• Lorelie Viado (City Social Assistance Office)
• Rolando Domasing (CENRO)
• Evangeline Garcia (CBMO)
• Chona Pasamonte (CTO)
• Arnulfo Quiambao (UPAO)
• Aurora Dizon (RHU I)
• Eddie Basilio (CNO)
Job Order Category
• Fermin Sanchez (CNO)
• Vidal Busa (UPAO)
22 partner agencies are:
• Bases Conversion and Development Authority
• Department of Social Welfare and Development Region 3
• Department of Health Region 3
• Philhealth Region 3
• Commission on Population and Development Region 3
• Department of Public Works and Highways Pampanga – 3rd District Engineering Office
• Department of Trade and Industry – Pampanga
• Department of Tourism Region 3
• Clark Development Corporation
• Pampanga Provincial Government
• Public Employment Services Office – Pampanga
• Technical Education and Skills Development Authority Region 3
• Department of Labor and Employment Region 3
• Department of Interior and Local Government – Pampanga
• Bureau of Local Government Finance Region 3
• LandBank of the Philippines – Dau Branch
• Department of Information and Communications Technology – Pampanga
• Philippine Information Agency Region 3
• Commission on Higher Education Region 3
• Department of Education – Mabalacat City
• SM City Clark
• Accutrust Diagnostic Laboratory
Mabalacat City became a third class component city in the province of Pampanga in July 2012. It currently has 293,244 population based on the 2020 census.
CAPTIONS: