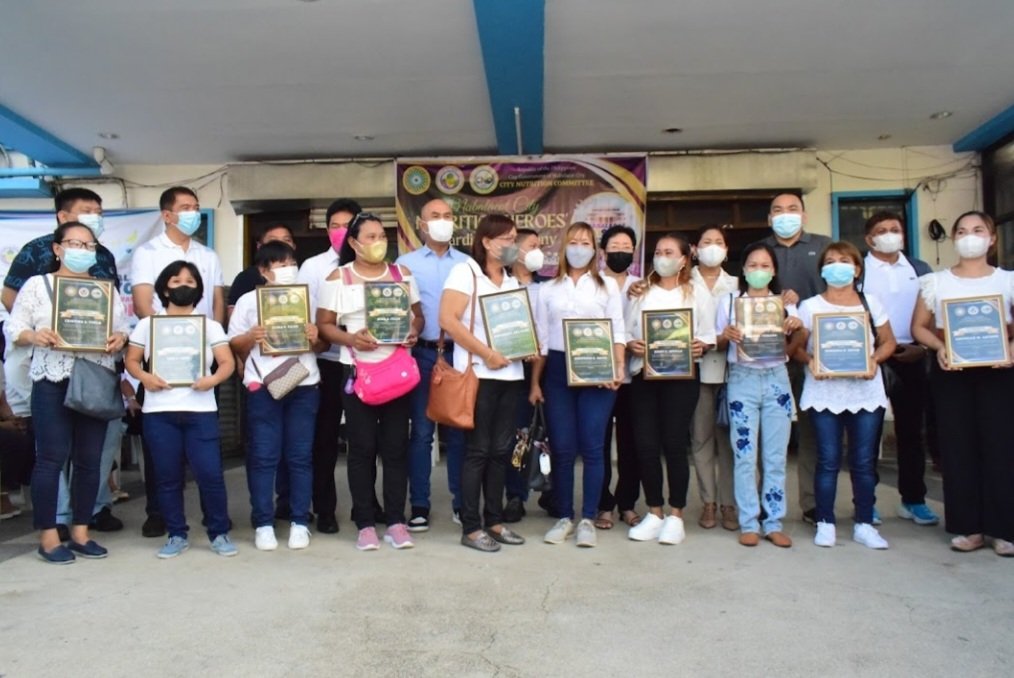 MABALACAT CITY – The city government, in line with its 10th Cityhood Anniversary celebration dubbed "Mabalacat City In10sified: Bringing the Good in our Cityhood," has given recognition of the city's Nutrition Heroes held at the city hall.
With their commitment and effort to monitor the nutritional status of the children and link communities with nutrition related services, 10 barangay nutrition scholars (BNS) and 10 city nutrition committees (CNC) and barangay nutrition committees (BNC) were recognized for their exemplary contributions in implementing and promoting the Nutrition Action Plan (NAP) of this city.
Mayor Crisostomo Garbo congratulated this year's Nutrition Heroes and thanked them for their commitment and dedication in their service. Garbo also hoped that the recognition would serve as an inspiration to better serve their fellow Mabalaquenians.
The top 10 BNS who were awarded are: Cristina Turla of Dapdap, Liza Lego of barangay Duquit, Flora Paler of Atlu Bola, Gina Cilo of Dolores, Deborah Del Cano of Homesite Dau, Josephine David of Ma. Consolacion Dau, Jenny Sevilla of Macapagal Village, Ammy Tomada of Calumpang, Luchelle Lacson of Bundagul, and Dominga Reyes of Mabiga.
"I am proud of what our city has accomplished in terms of nutrition so we can fully understand the current health situation in our city. Your dedication and service must be recognized as we continue to build our city with resilience, promote good health in Mabalacat," Mayor Garbo said.
Concurrently, 10 CNC and BNC were also awarded for their invaluable service and effort in pushing for the city's health and nutrition situation namely: Dr. Rosemarie Ann Manalo-Liong, Non-Communicable Disease program coordinator, Maternal, Neonatal, Child Health and Nutrition program coordinator Sheree Ann Tayag, RN-LPT, Gatas Ima Mabalacat president Abilain Liwanag, RN-MSN, City Information officer Jose Aubrey Pelayo IV, City Agriculture officer Rosann Pacquia, Population, Gender and Development officer Charlo Costales, rural health midwife Joni Alfaro, Dapdap barangay captain and BNC chairperson Javier Taruc, and BNC members kagawad on health Annabelle Manansala and Barangay Bundagul secretary Frederick Castro.
City nutrition officer Joronny Gladys Lingat, RN-LPT, led the distribution of plaques of recognition.
Barangay Mabiga was also recognized for its outstanding implementation of its NAP and efficient delivery on nutrition service followed by barangays Dolores and Mamatitang ranking second and third place respectively.
This component city hopes to continue its development and progress to becoming an urban community, as it undertakes the importance of every community's health and nutrition situation.
Mabalacat City continues its 10th Cityhood Anniversary's weeklong celebration which is set to conclude on July 29.