CITY OF SAN FERNANDO – Mayor Vilma B. Caluag fulfilled her promise within the first 100 days of her administration, establishing a dialysis center designed to help poor residents.
Caluag on October 6 led officials and their private partner during the blessing and inauguration of the Fernandino Dialysis Center at the Civic Center in Barangay San Isidro here. The city government partnered with Luzon Medical System (LMS) headed by its Chief Executive officer Peter Paul "Pipo" Soliman.

"Overwhelming. Congratulations to all of us," said Caluag, who was teary-eyed when she delivered her speech. She added that "what started as a campaign promise became a reality."

"This project is my baby. It's for the poor who needs the treatment," said Caluag.

Caluag said there are 219 residents who have applied for dialysis treatment. She said they will prioritize "San Fernando residents and poor ones."

"The services will be for free," she added.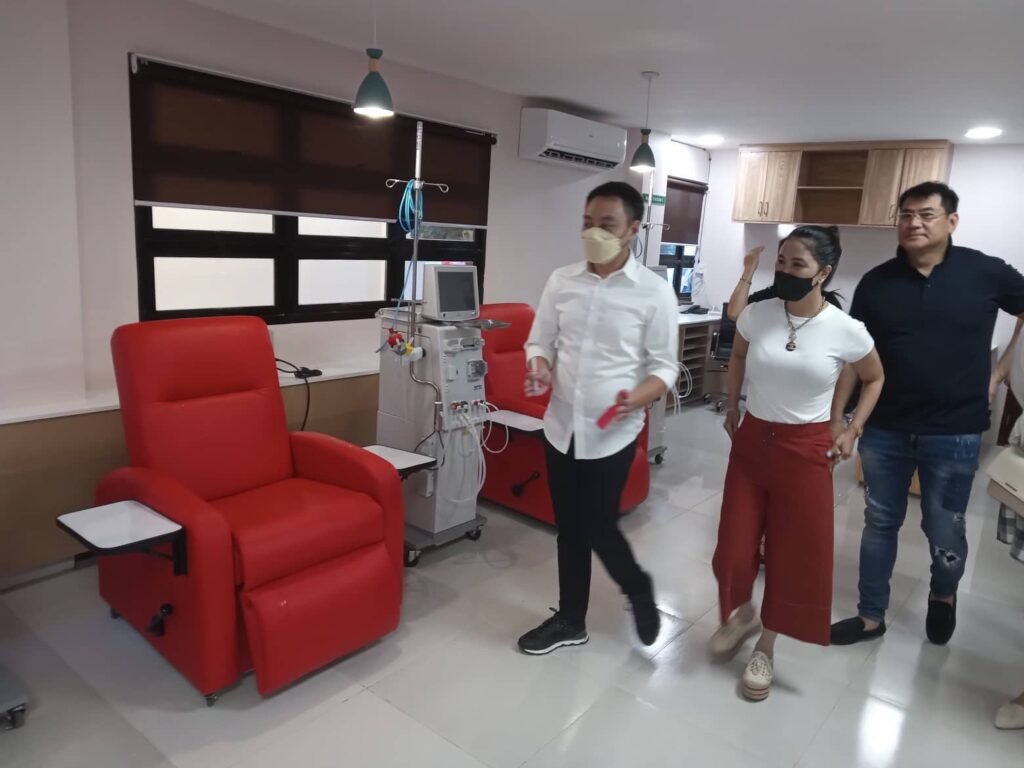 LMS Director Norita Ang, who represented Soliman, said they have 25 dialysis machines which were made in Japan. She added that they made the dialysis center "comfortable to patients as pushed by Mayor Caluag."

Caluag praised the LMS for making it possible for the city government not to spend a centavo for the establishment of the dialysis center. She said they will look forward to adding 15 more dialysis machines on the second floor of the building with the help of LMS.

Caluag said they will "only spend about P3 million annually for medicines used during the dialysis." She added that the previous administration coughed up P8.9 million yearly for the same medicines."

Vice Mayor Benedict Jasper Simon Lagman and city councilors also graced the event.