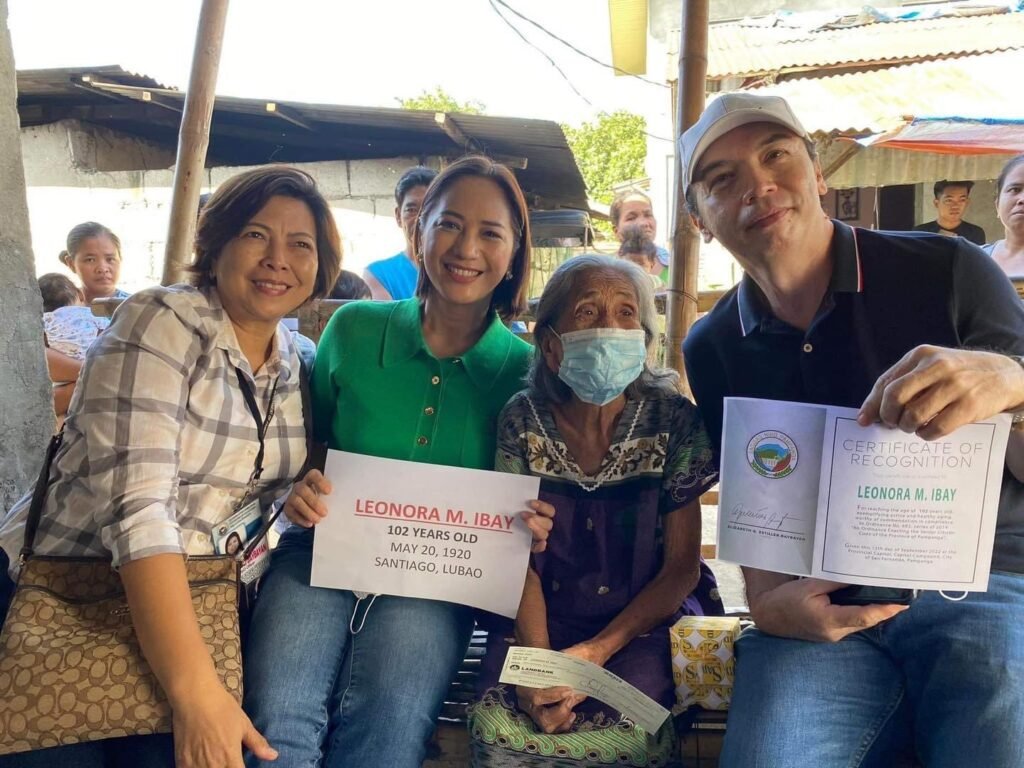 At the age of 102 years old, Apung Leonora Ibay of Barangay Santiago in the town of Lubao is one of the oldest Kapampangans today.
With more than 100 grandchildren from her 18 children, Apung Leonora told Board Members Fritzie David-Dizon and Sajid Eusoof that her secret to long life is her fondness for eating vegetables.
She is also the 784th senior citizen who received P100,000 as a cash incentive for those aged 95 and above.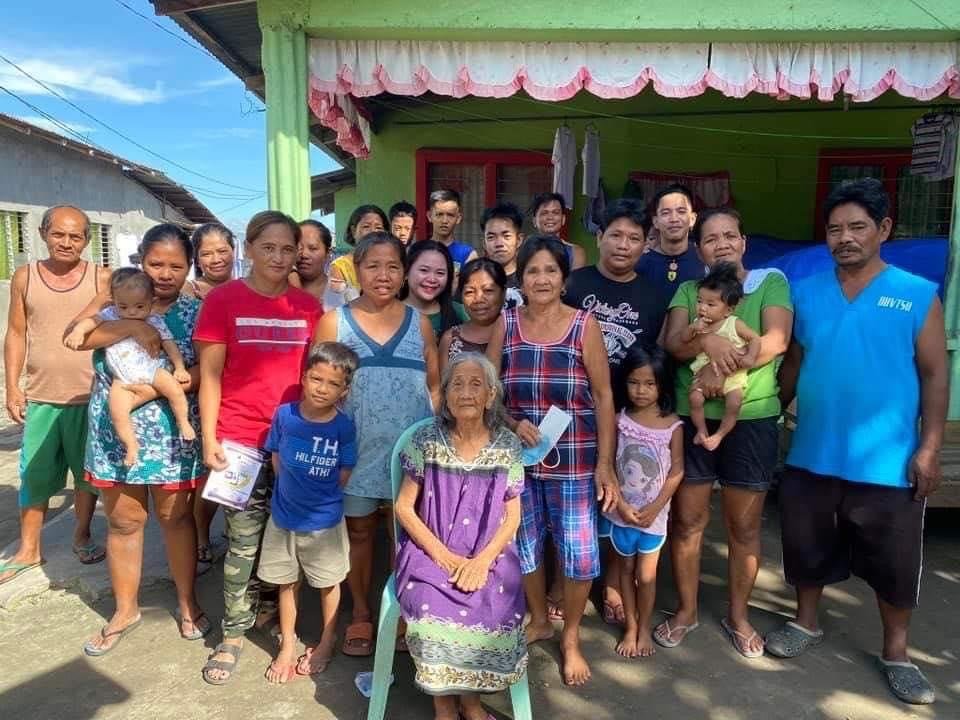 Since 2015, when Vice Governor Nanay was governor, the Capitol gave cash incentives to 59 grandmothers and grandfathers in the First District; 203 in the Second District; 257 in the Third District and 265 in the Fourth District.
All 784 grandmothers and grandfathers from 2015 to 2022 received a total of P78.4 million, according to the report of the Provincial Social Welfare and Development Office.
The cash incentive was given pursuant to Provincial Ordinance No. 683 and Republic Act No. 10868.