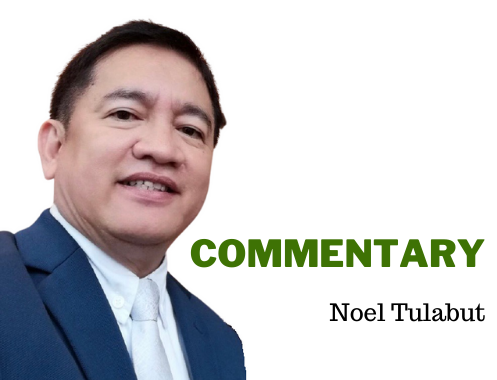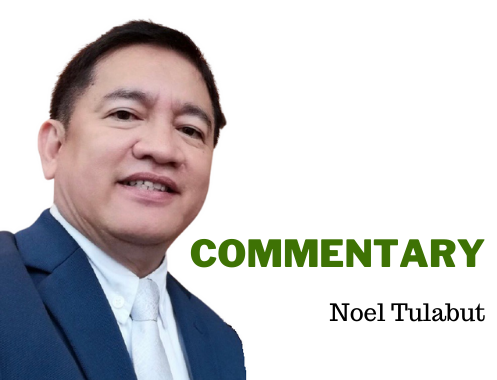 "May we have your comments on the performance of TnT Tropang Giga (in the PBA Commissioners Cup) where Converge (FiberXers) is now ahead in the standings"?
I boldly asked this question to PLDT Chairman Manuel V. Pangilinan and PLDT/Smart Communications President Al Panlilio in an online media conference last November 3. Both were seated next to each other during the briefing on the Nine Months Earnings Report of the country's largest integrated telco company.
It was a spur of the moment question as the beautiful moderator Miss Cathy Yang, PLDT Corporate Communications Group head, opened the floor for a second round of questions from the media. I hurriedly raised this question as I tried to beat other media colleagues in the room and via video conference.
I think I got a little too bold (and naughty) with that question that elicited some laughs among those physically present inside the conference venue as I heard from my laptop computer. A review of the video also showed that MVP and PLDT Smart Communications President Al Panlilio put on a smile, I think. There could have been some smirking on other people's faces present in the hall. But thankfully, I did not get to see any of them.
+++++
Do I care about possible sneering that may have taken place at the venue or online? Probably not.
What I do know (read: value) is how MVP gamely entertained my question in his usual demeanor. The gentle and gentleman that he always is, he answered by enumerating the current standings of not just the TnT but the rest of the Metro Pacific teams.
"I'm afraid we are not doing too well as a group, right? Meralco (Bolts) is now 1-5; TnT is razed to the bottom with Meralco. I don't know where NLEX (Road Warriors) is… in the middle of the pack?
It was a brief and honest remark where he ended "they should face the media like you." Again, I heard some laughs and saw that patented smile on MVP's face. Panlilio looked so refreshed too as he beamed with his usual baby face, as if he doesn't age with his burdens at PLDT.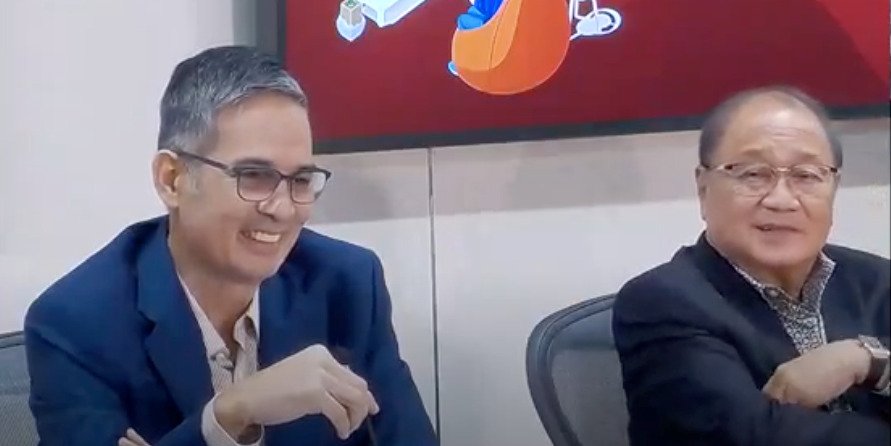 As candid, soft spoken, calm and as natural as he always is, MVP unashamedly gave a picture of how his teams are doing in the PBA right at that moment. As of that time, the Tropang Giga were at 3Ws-4Ls after a 130-117 beating by Converge FiberXers, and an 88-91 loss to Phoenix Super LPG a few days before the November 3 media conference.
I watched the games at the Smart Araneta when corporate/industry rival Converge trounced TnT. At the end of the game, I saw him go down from his seat with Ricky Vargas looking unperturbed, cool and head up high.
It was just a game and a loss to a team whose top honcho Dennis Anthony Uy is a friend of his and a business partner in some endeavors. A game and a loss that take place inside the arena. But outside of it, he always emerges as a victor in a lot of his endeavors. Dealing with media, for one, is an example of how gracious he could be.
+++++
His answer may have been directed to me and probably to his teams too.
To his teams, it probably was said to pose a challenge to recover from the slump and work doubly hard as eliminations are still midway point. It was probably his way of saying "shape up or ship out" as they prepare for tight finish towards playoffs.
If directed to me, I am also taking it as a challenge not to be so straightforward. I have covered MVP for so many years in the annual PLDT Stockholders Meeting and in his visits to his hometown in Pampanga and that does not give me any form of entitlement. Perhaps, I should be reminded of the adage "familiarity breeds contempt." Although, putting him on the spot was farthest from my mind when I raised the question.
Regardless now, I am happy to have been part of that event where MVP always goes for his A game.
So composed. So witty. MVP always is.