CIMIC Group company Leighton Asia-Philippines Branch will be designing and constructing the new five-kilometer third Candaba viaduct which is projected to cost P6.1 billion.
This, after the NLEX Corporation President and General Manager J. Luigi L. Bautista, NLEX Chief Finance Officer Maria Theresa O. Wells signed an agreement with Leighton Asia Philippines, Indonesia, and Malaysia General Manager Jan Torka, and Leighton Asia-Philippines Branch Country Manager and President Enrique V. Chuidian Jr. for the project.
"After a thorough bidding process and evaluation, we have awarded the project to Leighton Asia. We trust their knowledge and expertise when it comes to building safe and high-quality roads and bridges, having completed a lot of our major projects, with the NLEX Harbor Link as the most recent one," said Bautista.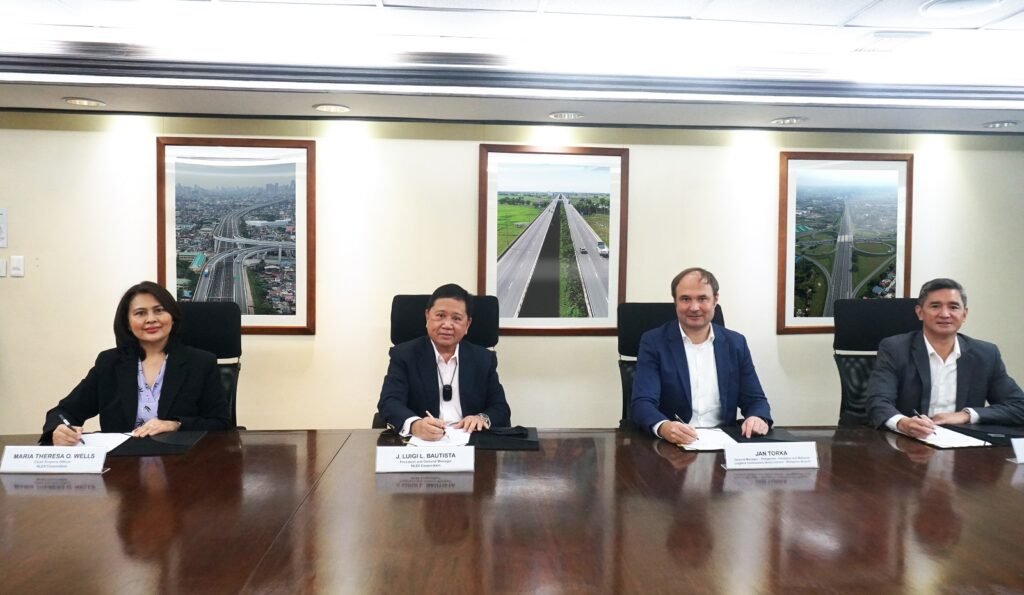 Situated between Pulilan, Bulacan, and Apalit, Pampanga, the Candaba Viaduct is a strategic expressway link that has been serving Metro Manila, and Central and North Luzon corridor for several years.
To enhance motorists' safety and mobility, a new bridge will be built in the middle of the two existing viaducts. Set to start within the first quarter of this year until 2024, the Candaba 3rd Viaduct Project will make travel safer and easier as it expands the road from three lanes without shoulder to three lanes with inner and outer shoulder in each direction.
"We are honoured to build on our long-term partnership with NLEX Corporation, whom we have worked for over two decades, to enhance the transportation network in the Philippines. We will apply Leighton Asia's international expertise and local experience to ensure the safe and successful delivery of this project," said Torka.
The tollway company continues to make viable engineering interventions to improve the capacity and serviceability of the Candaba Viaduct. It is currently undertaking a major safety upgrade of the southbound portion of the viaduct to further ensure the safety of motorists.
In the previous years, NLEX upgraded some priority bridge link slabs, strengthened columns through steel jacketing, and constructed lay-bys or emergency stops in both northbound and southbound directions of the bridge.NLEX Corporation is a subsidiary of the Metro Pacific Tollways Corporation (MPTC), the toll road arm of the Metro Pacific Investments Corporation (MPIC). Leighton Asia is the CIMIC Group's construction focused business in Asia.