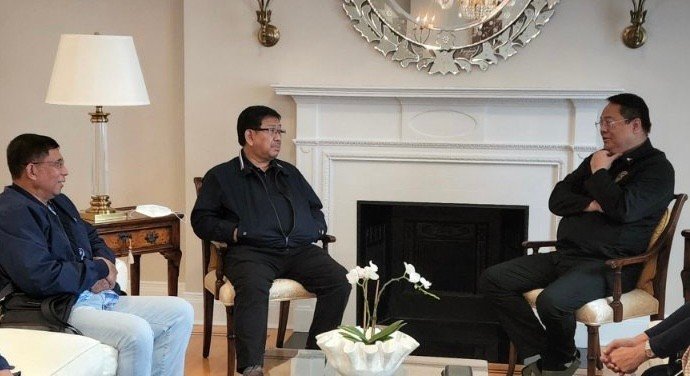 NEW YORK CITY – The Philippine Consulate here continues to boost economic diplomacy for the country, giving focus on investment capitals and tourist destinations in the Philippines such as the freeports of Clark and Subic.
Consul General Elmer G. Cato on Thursday met here with top executives of Clark Development Corporation, discussing the potentials of the former largest American airbase outside continental US.
Cato discussed with CDC Chairman Edgardo Pamintuan and CDC President Manuel Gaerlan better trade and investment opportunities and promotions work for Clark as well as the potentials to attract more American tourists.
"We are committed to bringing more investors and tourists to Clark, Subic and other places back home," he said.
The CDC and the consulate general office here have set meetings with businessmen under the Philippine American Chamber of Commerce. A series of presentation meetings is scheduled also with key business leaders and prospective investors until Tuesday.
For his part, Pamintuan said that he is elated that Cato, a Kapampangan and an Angeleño, has been serving well a vital part of his role as a diplomat.
Pamintuan, Gaerlan and Rynah Ventura, VP for Business Development, were also briefed by Cato on plans to bring to Clark a decommissioned F4 Phantom fighter jet that will form part of the war memorial.
The fighter jet figured prominently in the Vietnam War. One of their home stations was the US 13th Air Force which was based at the former Clark Air Base.
"This is part of not just boosting tourism potentials of Clark where former servicemen and their children can revisit the Freeport. It is part of history where people would know the role that Clark has played in the past and even the present," Cato said.