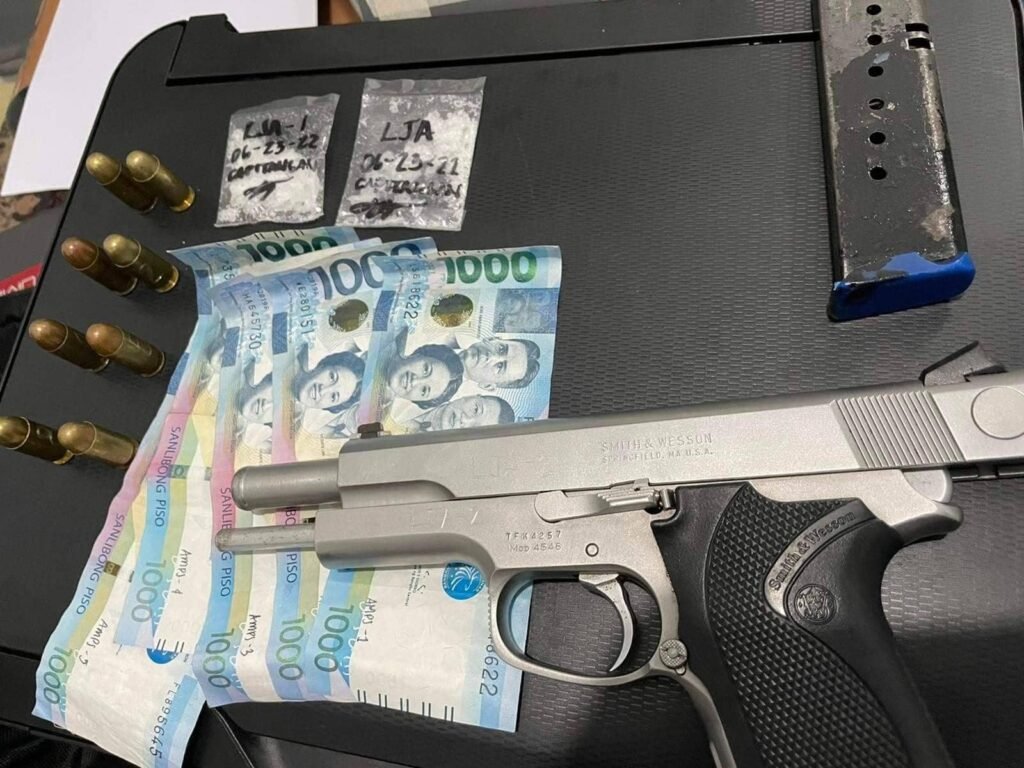 Police arrested two drug peddlers in an entrapment conducted in Brgy. Capitangan, Abucay, Bataan.
According to acting director Police Col. Romell Velasco, elements of the Abucay SDEU conducted a buy-bust operation in Bgy. Capitangan, which resulted in the arrest of suspects identified as Ronnel Ramos, 39 construction worker; and Abdulmalic Imam Kapampangan, 36, a native of Bgy. Mantapoli, Marantao, Lanao del Sur, both residents of Bgy. Omboy.
Seized from the suspects were one plastic sachet containing shabu, buy bust money, a .45 pistol with one magazine loaded with eight bullets.
The two suspects will be charged with violation of Sec. 5 and 11, Art. 11 of RA 9165 and RA 10591.
Bataan police will continue to intensify its anti-crime drive, remain vigilant in protecting the residents in the province, Velasco said.