NEW YORK CITY – The Philippine Consulate here on Sunday paid tribute to caregivers, nannies and housekeepers working in northeast America.
This the first time that care service workers are given recognition by the Philippine Consulate General New York (PCGNY) together with OWWA and Mekeni Food Intl (Mekeni) in simple ceremonies. The event, dubbed as "Pagpupugay" honored some 100 workers in a ceremony at the Kalayaan Hall of the Philippine Center here.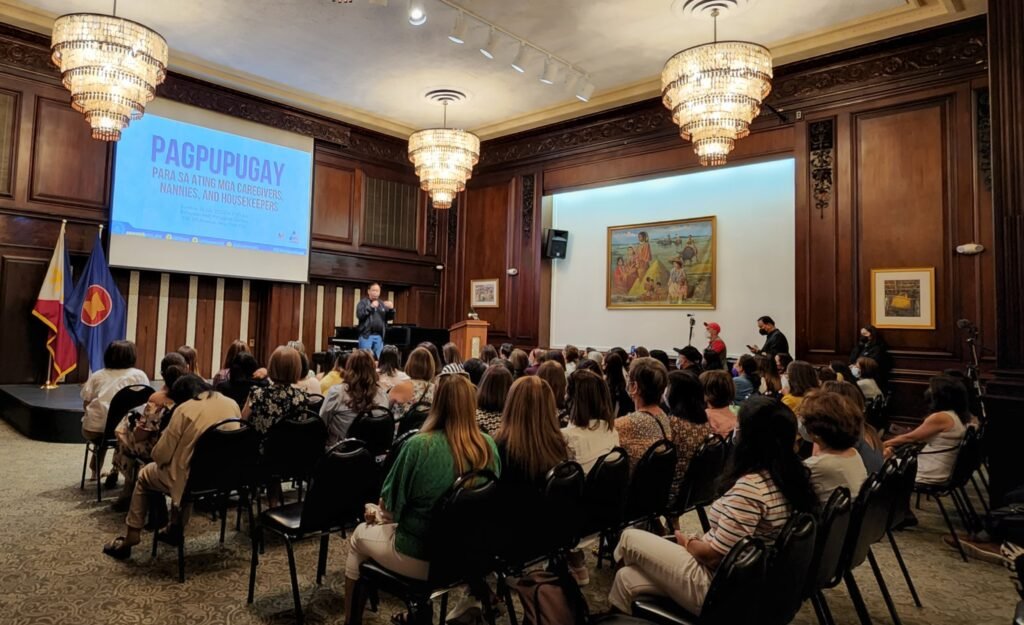 They were welcomed by Consul General Elmer G. Cato and other diplomats from PCGNY and Labor Attaché Office in Washington DC.
"We have relatives and friends who have the same kind of jobs here and we know the kind of challenges they face as they work for their loved ones back home. We recognize the efforts and sacrifices they make for their families as well as their contributions to our beloved country," Cato said.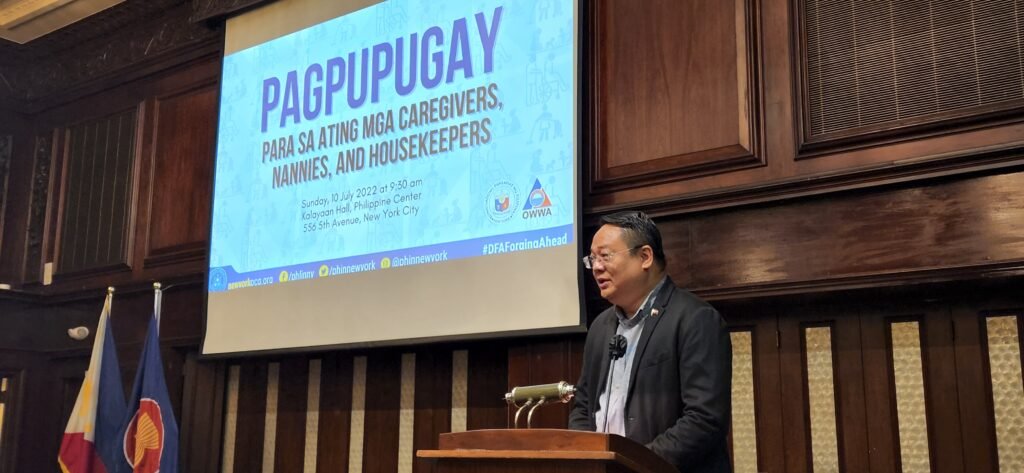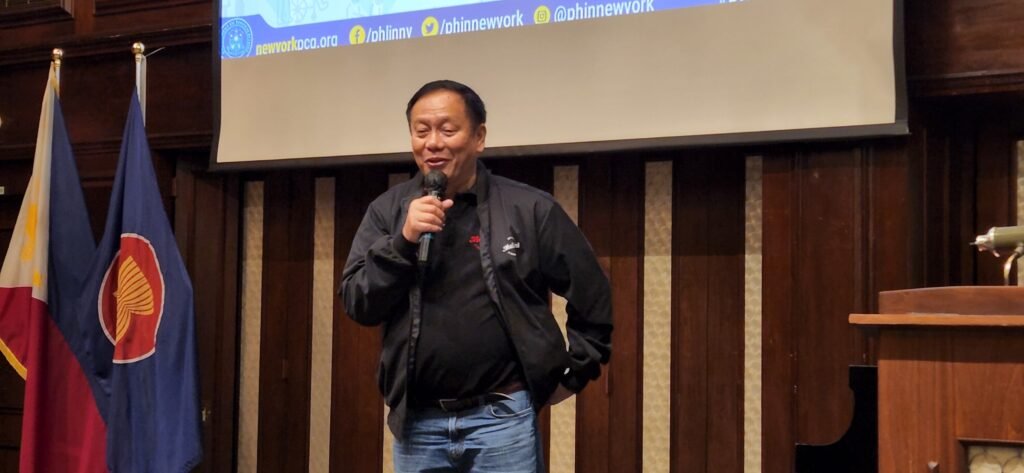 Cato has stressed that the PCGNY remains open to various issues being faced by the honorees while working and living in the US.
Mekeni President Prudencio Garcia, a former OFW himself, in his speech, also underscored the role of workers in the care and service industry. He worked in Saudi Arabia from 1985 to 1993.
"I am glad to meet you all. It is my first time to meet OFWs in the US [and] it comes at a time that Mekeni is starting operations here," Garcia said.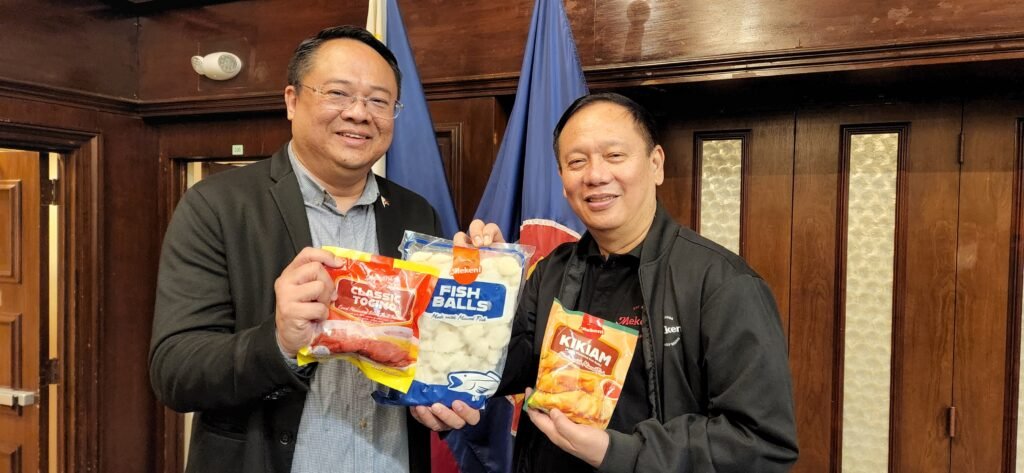 Garcia has announced that Mekeni is bringing its meat products in the US, starting with its well-loved tocino. It has recently brought its kikiam and fish balls also to the US, penetrating mostly the west coast.
Labor Attaché Angela Librado Trinidad and Welfare Officer May Codilla took turns in the presentation of the services of the workers' agency which was recently transferred to the newly created Department of Migrant Workers.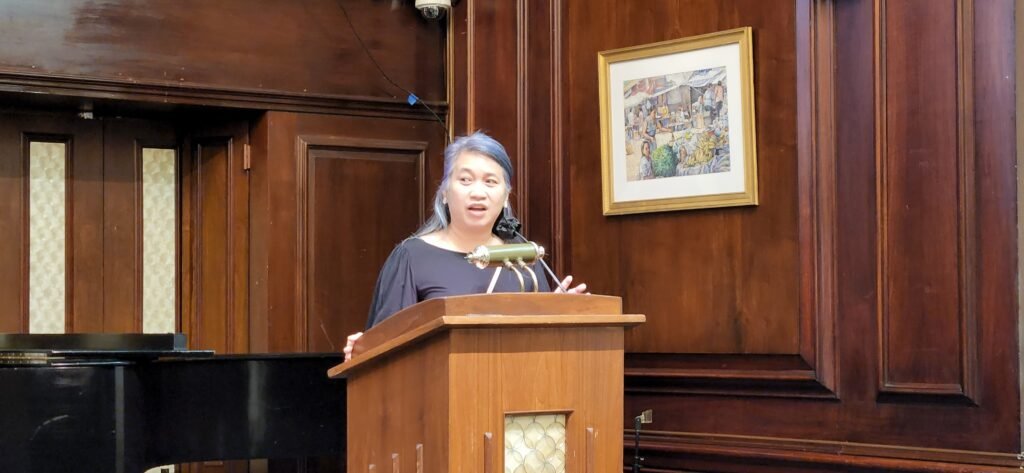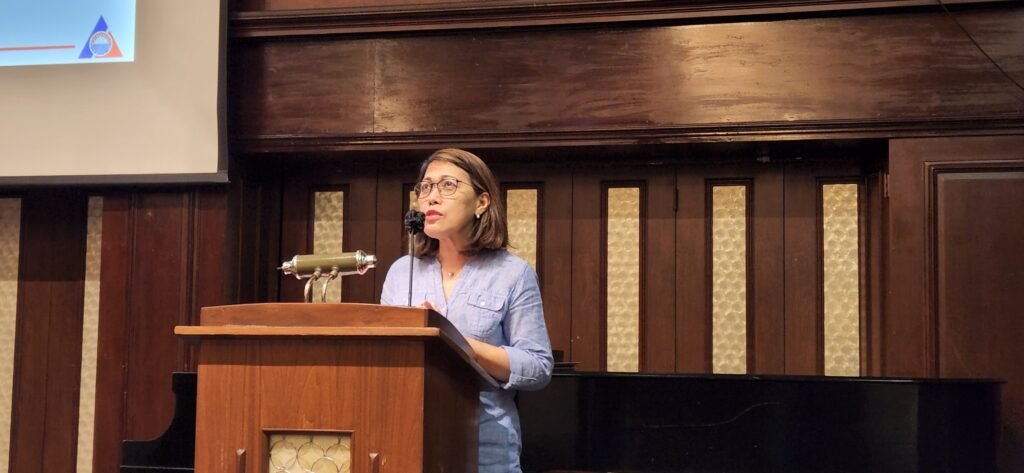 The honorees were given tokens that include Mekeni food products and self-protection gears that include pepper spray and personal alarm kits. They were also treated to breakfast and lunch. Performances were also made by former Miss Saigon cast Miguel Braganza, Sharon Olarte, Elaine Ficarra, and the Band of Brothers.
Cato acknowledged the support of Mekeni and other groups that include De La Salle Alumni Association of New York, Sweet Habana Catering, Pinoys of New York and AKA Medical Insurance.