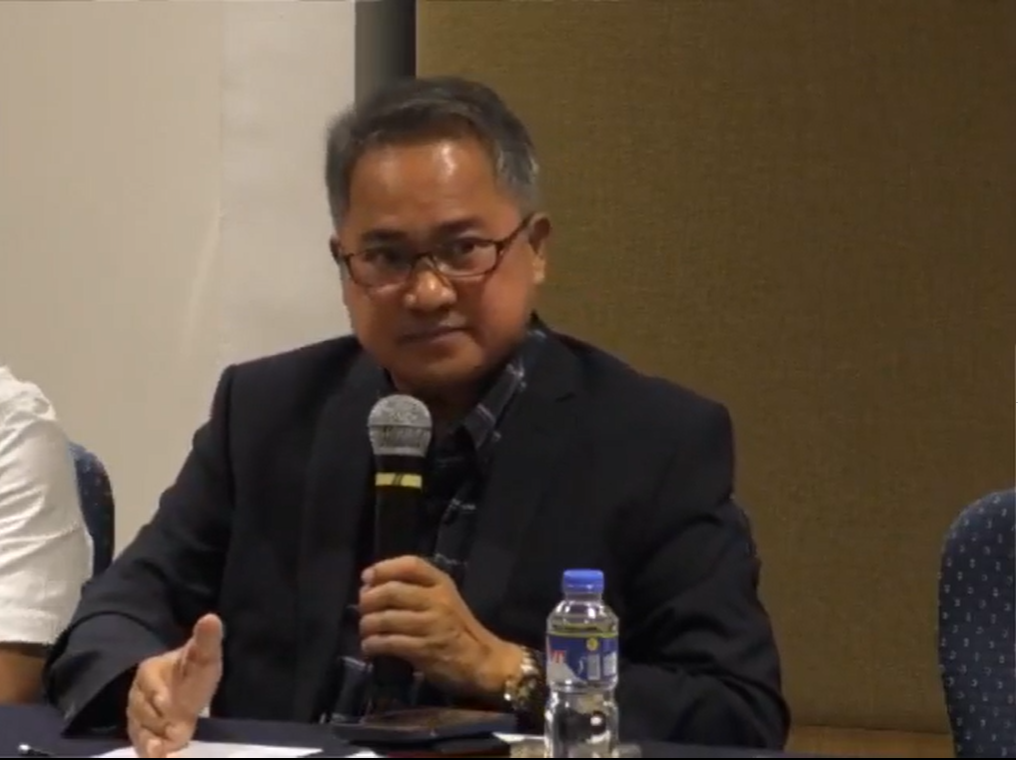 ANGELES CITY – The Pampanga Chamber of Commerce and Industry (PamCham) has come up with a program that aims to help micro businesses in the province to "graduate" to a small or even medium enterprise.
Former PamCham president and now director Rene Romero said that during the lockdowns, it became evident that micro enterprises were left behind by other businesses.
"They should graduate from being micro businesses to small or even medium enterprise," Romero said during Pampanga Press Club's News@Hues forum held at Park Inn Clark on April 26.
With this realization, the chamber has come up with a program to help these businesses grow.
"We are already in collaboration with national government agencies with their programs to help micro traders, but we would like to come up with a unique program na masasabing brainchild talaga ng PamCham," Romero said.
This program, which is under PamCham's Economic Development Committee, will be led by PamCham's corporate treasurer Teresita David-Carlos as director in charge.
PamCham executive director Joyce del Rosario presented the chamber's "Shepherd a Micro Business" program, which Romero said is the chamber's share in the economic recovery of Pampanga.
Under the program, Del Rosario said PamCham will be shepherding 10 micro businesses that have the potential to grow.
"If we graduate micro businesses to small, ang laki ng magiging contribution nila sa pangkalahatang paglago ng economy ng Pampanga," Del Rosario quipped.
The program seeks to not only mentor and counsel micro businesses, but to guide them through all the processes until they become small enterprises.
Romero said they will be coordinating with the Department of Trade and Industry to identify business owners who have the passion, determination and dedication to successfully grow the business.
These 10 business owners will be matched with 10 "shepherds" from the ranks of the PamCham – directors or members – who have succeeded in the businesses despite the challenges of the pandemic, or even the Pinatubo eruption and financial crisis in the past.
The process does not start with the matching, according to Del Rosario. The shepherds will guide the micro business through steps that should be implemented to guarantee a successful enterprise.
"First, the owner should record and account all daily business transactions, which will be subject for review of the shepherd. This way, we can teach them how to be real entrepreneurs," Del Rosario said.
Second, Del Rosario said owners should list down all the challenges they encounter on a daily and weekly basis, so they can consult with their shepherds on how to solve and overcome these problems.
Lastly, if the owner needs financial assistance, this can be provided by the shepherd, payable on a schedule agreed upon by both parties, Del Rosario said.
Del Rosario said this is a way for the shepherds to contribute to nation building, at the same time consider this as a Corporate Social Responsibility of their company.
"This can also bring about a sense of personal fulfillment for the shepherds, who will be able to able to 'pay it forward' by sharing or imparting their experiences on how to grow a business. After all, they are in a position to share their knowledge and wisdom," she added.
Romero expressed hope that other organizations can replicate this program, for the sake of continuing development of businesses in the country, which translates to jobs for Filipinos and economic development.
"Kailangang itaas ang antas nila para umasenso," Romero said.