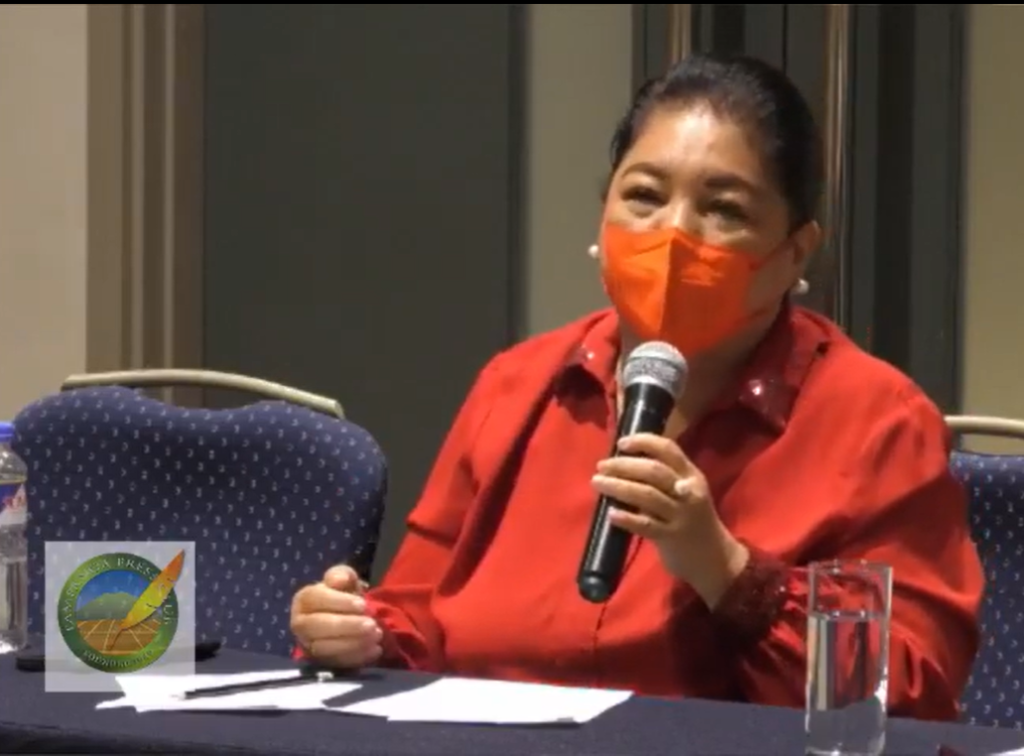 ANGELES CITY – Angeles City Vice Mayor Vicky Vega-Cabigting said she will continue with her advocacies on women empowerment, given the chance to serve another term after the May 9 elections.
During Pampanga Press Club's News@Hues forum at the Park Inn Clark on April 26, the vice mayor shared two programs she has been implementing which are "closest to her heart".
Vega-Cabigting said that the Kabuhayan Patrol program, which she started when she was still city councilor, continues to help aspiring entrepreneurs.
"At the start, we only gave seminars on how to start businesses, but with the support of then former Mayor Tarzan Lazatin and now with Mayor Pogi Lazatin, we are able to give financial assistance," she said.
According to Vega-Cabigting, beneficiaries of the program may choose from 3 kinds of businesses – e-loading, meat products and soap packaging.
"They have no idea how to start a business, so we are helping them. We have been targeting street vendors and those who have been severely affected by the pandemic," she said.
The vice mayor also mentioned the Woman HEAL (Health, Empowerment, Affirmation, Life) Program, beneficiaries of whom are women with cancer.
"This program targets women with cancer. We all know na mahal po ang chemotherapy, and we give them assistance," she said.
They also conduct seminars on how to avoid cancer, she added.
Apart from these programs, Vega-Cabigting said she continues to support the Department of Education's Brigada Eswkela, as well as any project related to education.
She mentioned the city's mobile library program, which, prior to the pandemic, donated books to schools and campuses in the city.
"I was inspired by the British Council which did a similar program. Unfortunately, this stopped because of the pandemic. But if given the chance, we will continue with this project," she said.