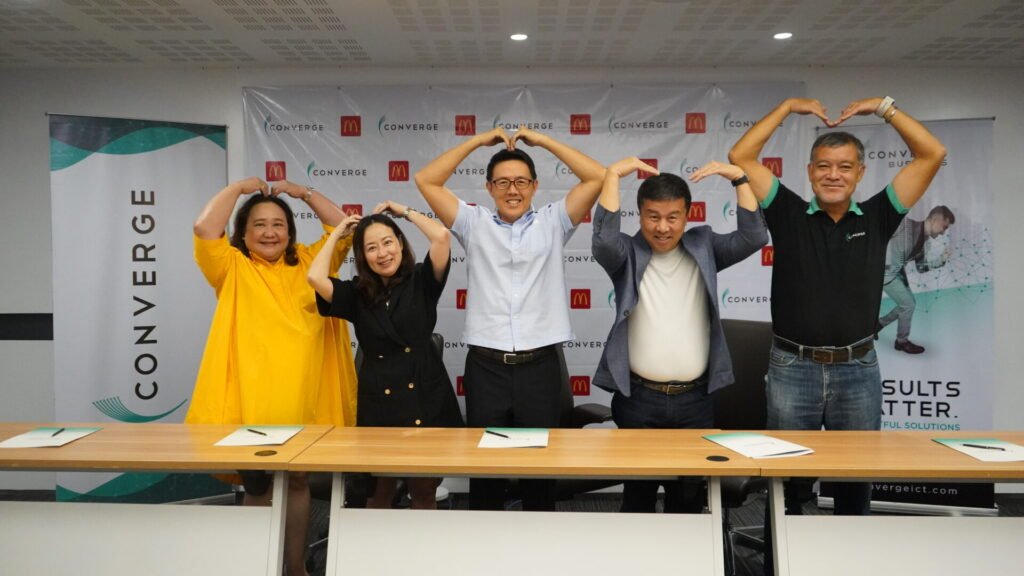 Leading fiber internet service provider, Converge ICT Solutions Inc., has partnered with Golden Arches Development Corporation (GADC, McDonald's Philippines) to provide one of the largest quick service restaurant chains seamless connectivity in more of its branches all over the country.
GADC, which holds the master franchise of McDonald's in the Philippines, has been a Converge customer since 2015 starting with McDonald's Clark Gate in Clark Freeport, Pampanga. At present, Converge powers nearly 40% of the over 700 McDonald's restaurants across the country.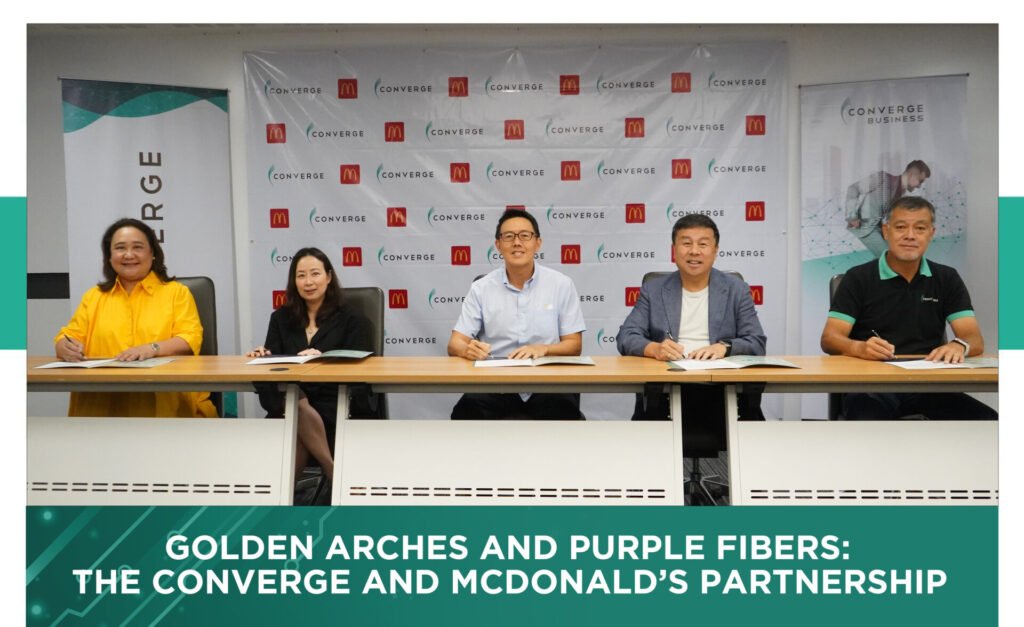 "Converge provides a wide range of options that allows us to determine the most optimal connection at each Converge-enabled restaurant. This in turn provides a better experience for both our customers and employees," shares McDonald's Philippines President and CEO, Kenneth Yang.
Converge has been an integral partner of McDonald's Philippines' in its digital transformation journey by providing its offices and branches network connectivity necessary to deliver an omni- channel, elevated customer experience through initiatives like NXTGEN.
NXTGEN refers to McDonald's stores that feature split counters, digital menu boards, self-order kiosks, and are enabled to accept a wide range of digital payment options. Today, close to 60% of McDonald's stores are NXTGEN.
"Our continued partnership with McDonald's Philippines exemplifies our mission with Philippine businesses: to digitally transform their operations to elevate their competitive edge and customer service as they expand their businesses. We are glad to walk hand-in-hand with McDonald's Philippines in their digital transformation journey and cement their reputation as a technology-enabled fast food giant," said Converge CEO and Co-Founder Dennis Anthony Uy.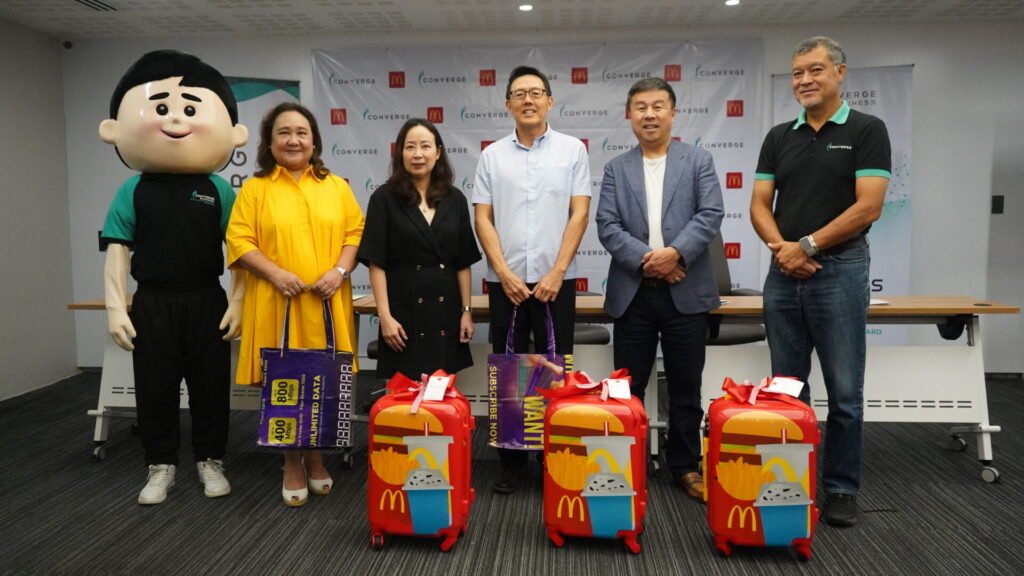 High bandwidth and redundancy have been critical to McDonald's Philippines' success. The company's store operations rely on consistent, low-latency, high-speed connectivity to support both its front- and back-of-house ecosystems. Converge has been a key enabler in each branch's efficiency in bringing forth the quick service restaurant chain's trademark seamless customer experience through digital ordering, cashless payment, and time-sensitive food preparation and delivery.
Both companies have been bullish about their growth, with McDonald's set to open at least 50 stores this year, or one store per week. Alongside its growth is an even stronger commitment to be better for its stakeholders and the community. The company is accelerating its efforts on environmental sustainability with its Green & Good stores.
"Every McDonald's Green and Good store is built using green building solutions like light cage steel frames, eco bricks, and recyclable wood. These stores also use solar energy to power its operations and is equipped with other solutions to conserve energy and water. One of our flagship Green and Good stores in Nuvali is powered by Converge, and we hope that these stores will be the blueprint for a more carbon footprint-less future," shares Margot Torres, McDonald's Philippines Managing Director.
"We are one with McDonald's Philippines in promoting sustainable practices in business. For us at Converge, sustainability begins at the core as our main business – fiber optic connectivity – is green by design as this technology consumes less energy. We are also reducing our carbon footprint by switching our headquarters and data centers to renewable energy, and we are looking to switch more sites to clean energy," said Converge President and Co-Founder Maria Grace Y. Uy.
As of April 2023, Converge continues to aggressively expand its network, extending its pure fiber footprint to more than 646,000 kilometers and deploying over eight million ports across the country, reaching over 15.9 million homes, or a total of 60% of Filipino households, making it the Philippines' most expansive fiber-to-the-home (FTTH) network. With such expansion, Converge will soon be fiber-powering more McDonald's branches in the country.
"We're honored to be a strategic partner of McDonald's Philippines' when it comes to connectivity. As we continue to expand all over the country, more of their branches will be fiber- powered by us. We hope that once customers experience the convenient and seamless service McDonald's provides through the high-speed connectivity Converge brings to a store, they will truly be able to say Love Ko 'To!" said Converge Chief Operations Officer Jesus C. Romero.