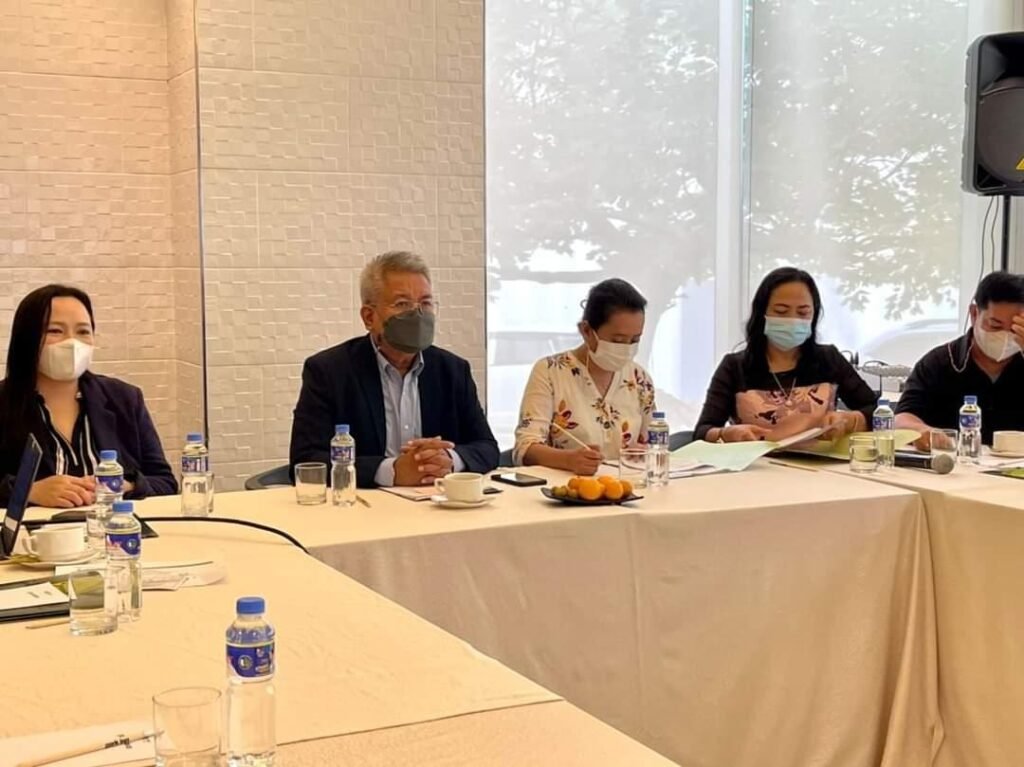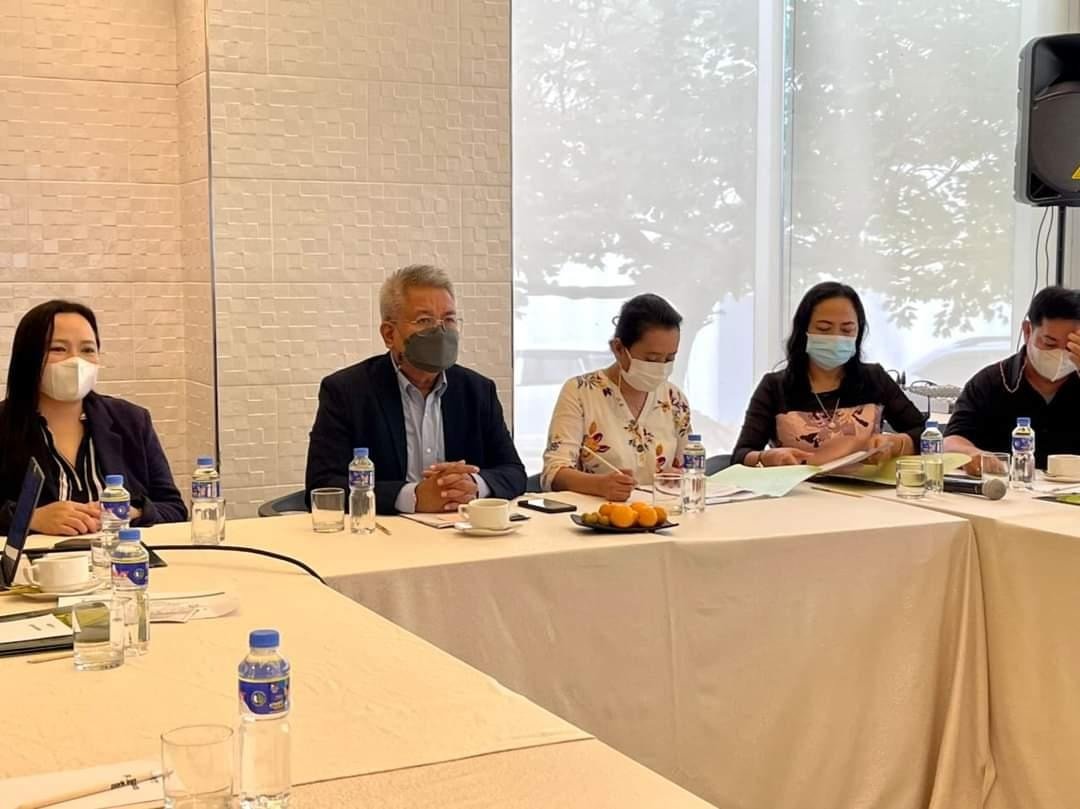 ANGELES CITY – The PhilHealth Regional Office III is urging more Kapampangans and Central Luzon folk to register for KonsultaMd to access quality and affordable health care and services.
Acting regional vice president Edgardo F. Faustino, during August's edition of Pampanga Press Club's News@Hues, said that to date, 270,732 members in the region are already registered under their preferred Konsulta Provider or provider of choice.
This translates to members and dependents who can now partake of the primary consultation services, any of the 13 diagnostic laboratories/ tests and any of the 21 maintenance medicines under the PhilHealth Konsulta o Konsultasyong Sulit at Tama.
According to Faustino, PhilHealth Region III is moving forward towards the holistic provision and implementation sustainability of the PhilHealth Konsulta.
As of August 30, 2022 Pampanga now has 55 Konsulta providers to offer and provide primary care services to their assigned members – and weekly, more and more Konsulta Provider Partners are signing up into PhilHealth Konsultasyong Sulit at Tama Program.
Konsultasyong Sulit at Tama or Konsulta Program ensures that all Filipinos are guaranteed equitable access to quality and affordable health care goods and services and protected against financial risk. Even without confinement, PhilHealth developed an expansion of its existing Primary Care Benefit Package. PhilHealth KONSULTA has 3 main benefits (without confinement): services, 13 diagnostics and 19 drugs / molecules.
PhilHealth Angeles City and San Fernando offices have combined efforts to increase the number of health care providers in partnership with PhilHealth to provide preventive care for Kapampangans.
PhilHealth members in Pampanga and even those living outside the province can choose among the 55 Konsulta Providers of their choice and receive health screening, consultation and doctor directed diagnostics and medicines – for free. In this way, preventable diseases can be identified and discovered ahead of time.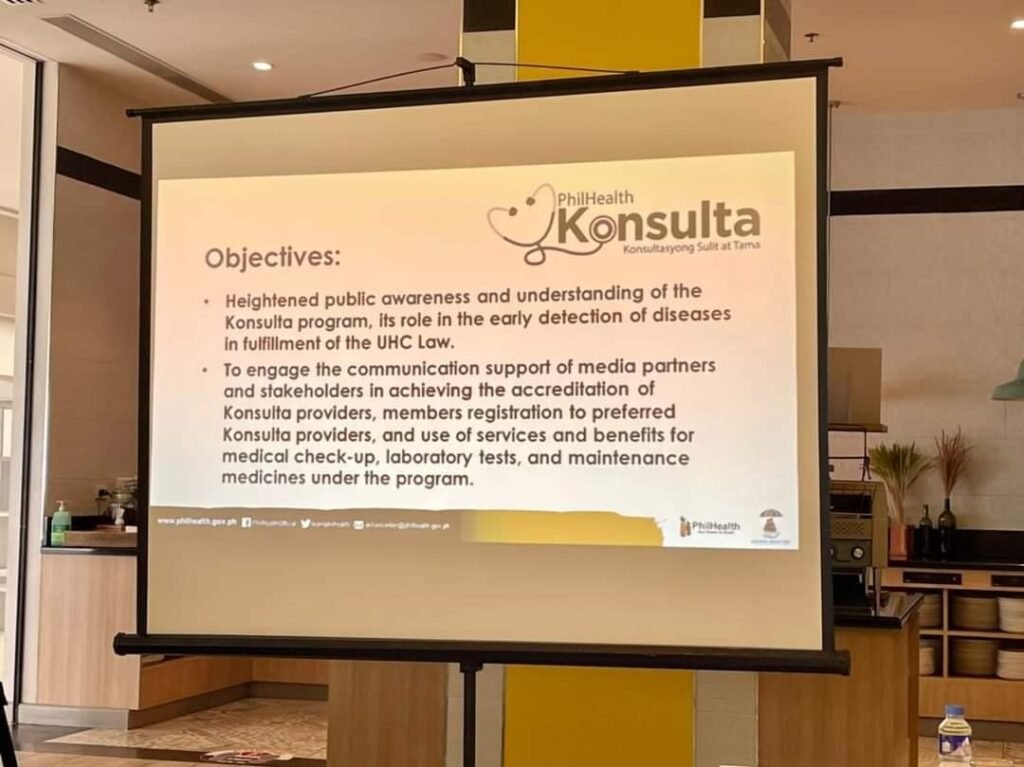 PhilHealth Konsulta check-up for Filipinos will therefore prevent diseases from growing into catastrophic or emergency cases needing hospitalization. In the long run, preventive care thru PhilHealth Konsulta will ensure healthier communities in Pampanga.
All 11 District Hospitals are now KONSULTA Providers as well as 41 Rural Health Units province-wide ; Mexico Community hospital and 3 Private facilities : Kapampangan Development Foundation in City of San Fernando; St. John Paul II Medical Center in Magalang ; and Quest Diagnostics Philippines in Balibago, Angeles City.
The PhilHealth Konsulta o Konsultasyong Sulit at Tama is the expanded primary care benefit package developed and implemented by PhilHealth started in 2021 as part of milestones to achieve the Universal Health Care.
The PhilHealth KONSULTA package covers individual-based health services including initial and follow-up primary care consultations, health screening and assessment and access to selected diagnostic services, and medicines. (www.philhealth.gov.ph)
The Konsulta benefit package is not only a necessity for every Filipino but also serves as a significant financial incentive for accredited health care facilities to augment their resources to provide uninterrupted primary care services in both public and private sectors in the form of capitation.